Thank You for the Days: Remembering Kirsty MacColl |

reviews, news & interviews
Thank You for the Days: Remembering Kirsty MacColl
Thank You for the Days: Remembering Kirsty MacColl
On the 12th anniversary of her death, friends and collaborators Johnny Marr and Eddi Reader pay tribute to a unique talent
Tuesday, 18 December 2012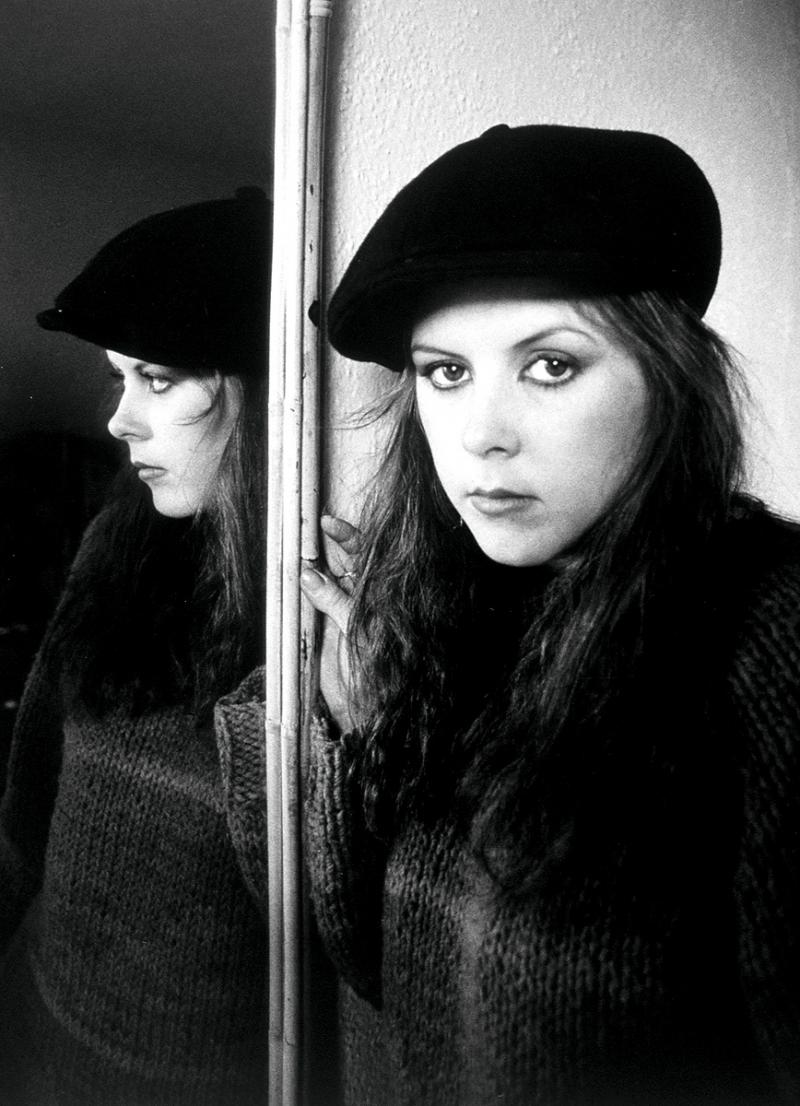 Kirsty MacColl: 'don't fuck about, we're not hippies'
On December 18, 2000, Kirsty MacColl was killed after being struck by a motorboat while scuba diving with her two sons in Cozumel, Mexico. The tragic, criminal circumstances of her death – the boat was speeding in a restricted area – and subsequent fight for justice have tended to overshadow the fact that her unique, witty, deceptively emotional pop manoeuvres have been much missed.
The daughter of folk capo Ewan MacColl, she emerged in the punk slipstream, signing to Stiff in 1979 and unleashing the fizzing girl-pop of "They Don't Know", later a huge hit for Tracy Ullman. She went on to record a mixture of definitive covers ("A New England", "Days") and beautifully calibrated originals spread over five richly rewarding albums. In a piece originally published in The Word magazine, her friend and frequent co-writer Johnny Marr and another admirer, Eddi Reader, explain what made MacColl and her music so special.
Above all she was a brilliant record maker. She knew the technicalities and artistry of making records
JOHNNY MARR: "We first met in 1986 when she sang backing vocals on the Smiths' "Bigmouth Strikes Again". We hit it off straight away and became very close friends. I was between flats in London and she told me I could live at her place in Shepherd's Bush, so I became her tenant! We hung out and started writing together. It would be three in the morning, I'd be picking away absentmindedly on the guitar and she'd say, "What's that?" The next morning she'd have turned it into a song. "You and Me Baby" was written like that. She believed in genuine inspiration and was able to write quickly because she was so talented, but she never just knocked something off. She had real craft as well.
She wasn't a good musician technically. She wasn't interested in mastering an instrument, but she was great at putting chords together. Her expertise was melody, lyrics and harmony. She's one of England's greatest ever pop lyricists, she believed her songs should be almost like mini-novels, and she was a fucking Jedi at harmony. The way she recorded her harmony vocals was amazing. She'd pick the least obvious bit of the song, find the least obvious harmony part and sing it really quietly. She'd double this little part and move away from the mic and sing it in a slightly different way, and start building these layers. Bit by bit this amazing puzzle would fall into place. She had her own system that was all her own. You can hear it on songs like "What Do Pretty Girls Do?"
Above all she was a brilliant record maker. She knew the technicalities and artistry of making records. Everyone wanted to play with her and she got the best out of them. She didn't just turn up and sing on top, she knew exactly what her sound was. It was much more about "See My Baby Jive" than Liege And Leif. There was folk in her DNA but not in her mind, she believed in pop music. Hanging out with her often involved sitting in front of a pair of speakers, being blasted with stuff she loved – like a presentation: "This is why you're wrong about the Beach Boys". That actually happened! She came from Stiff records and she was well suited to that no bullshit mentality: "A good pop song, get it right, don't fuck about, we're not hippies". She was no nonsense, but at the same time she believed in magic. A true artist, in a class of one, and irreplaceable."
Watch the Marr/MacColl collaboration "Walking Down Madison"
EDDI READER: "It's a very English voice. In the sense that she's a really authentic singer and very much of her culture, I'd relate her to Sandy Denny. She used her accent the way Sandy used her accent – getting that Englishness across without sounding like Chas and Dave – but in every other sense her voice and sensibility was absolutely individual. I'd put her in the same class as Kate Bush, Joni Mitchell or Tom Waits. In other words, a totally unique singer.
She came from a strong musical heritage, but she was into striking out on her own. She had a great folk voice but she railed against that, I think she felt dominated by her dad's attitude to music. Mind you, at a party she'd stand and sing a 12 verse folk song unaccompanied. She could put on that jacket really easily, but she hated the reverence that came with that world, because it often meant the song wasn't felt.
She was very clever at all the pop stuff, she knew and understood it. She was a huge fan of the Beach Boys and she was brilliant at singing that kind of song. Her harmony was always shit hot. I've worked with her, and she would immediately launch into harmonies that were completely different to the ones I would choose as a pop singer at that time. I grew up singing thirds and fifths, but she would always do a folk harmony, which is slightly different, like a completely new counter melody sung against the main melody. She could take about 15 notes and make a chord with her voice and that's hard enough to do with three or four notes, but she could layer them on. She did it all naturally. It wasn't like a folk person mucking around in a pop genre, she was brilliant at writing and singing pop classics with a tongue-in-cheek lyric. She struck out with an independent voice, and it wasn't in any way gender or genre specific. Everything she sang just sounded like her."
She believed her songs should be almost like mini-novels, and she was a fucking Jedi at harmony
Share this article