The Master |

reviews, news & interviews
The Master
The Master
Paul Thomas Anderson's latest is a living, breathing short story, made shockingly glorious by Joaquin Phoenix
Thursday, 15 November 2012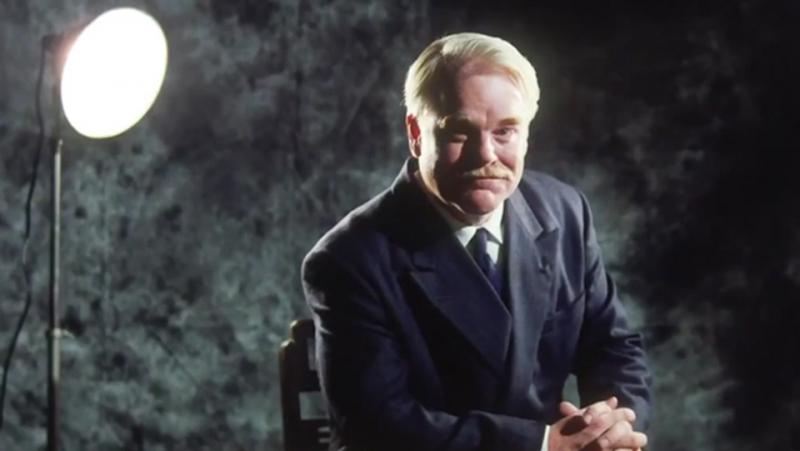 Don't mention L Ron Hubbard: Philip Seymour Hoffman as Lancaster Dodd in 'The Master'
In The Master, it is the hand that matters. Lancaster Dodd is the charismatic leader of a cult-like therapy/religion similar to Scientology, its lengthy, non-sensical "processes" aiming at metaphysical time travel. But that isn't important. In fact, nothing is important about the plot of The Master. It works, in tailor's terms, on "the hand" - the way it feels.
Director Paul Thomas Anderson, maker of ingenious films like There Will be Blood, Magnolia and Boogie Nights, has created a work of such depth and texture that over half was shot on 65mm film. Then there's the touch of Philip Seymour Hoffman, who, as Lancaster Dodd, transforms so completely you almost - almost - forget his famous face. (I've never recovered from the nihilistically hilarious Love Liza: picture Seymour Hoffman as a widower hooked on petrol fumes.)
If you head into The Master expecting a story that makes sense, you won't get there
But the true hand of The Master is found fondling a naked lady sculpted in the sand - or dumping paint thinner into a cocktail shaker. The Master's hand belongs to Joaquin Phoenix, who turns in a performance of unremitting scope and poignancy.
If you head into The Master expecting a story that makes sense, you won't get there. Instead, this is a tale of the oddest people clinging together. It is a story of depression and madness, of crazy assumptions, of sex (here, you'll see lots of thinking about sex). The Master is a contemplation of male companionship, an assessment of the interior of a friendship that doesn't add up. Ultimately, what holds it together is the mysterious unity between two interesting, befuddling and frustrating menfolk.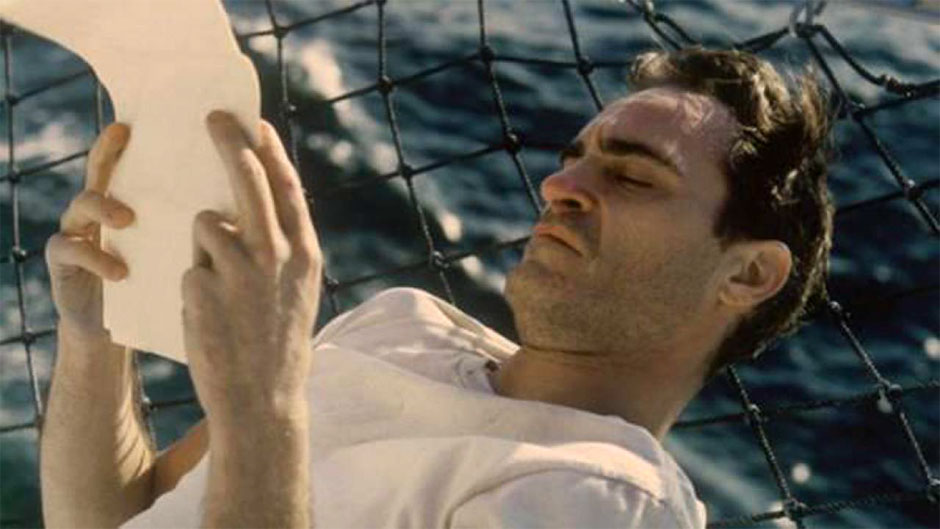 At first, Joaquin Phoenix's role - already an Oscar favourite - seems all posture: as if trying to avoid a punch to the gut, he rounds his back when he walks. A drifter from the Navy, Phoenix's character Freddie Quell drinks bad things, things that could kill him. He's constantly horny, often lonesome and almost always lost. Finding Dodd is his salvation. In a strange way, Dodd, the leader, and Quell, the follower, are equals. It's very Hegelian. You'll have to trust me on that.
What you will remember from The Master are the set pieces - Quell seeing genitalia in every card of the inkblot test, Dodd flexing his charm at his daughter's wedding on a boat, Quell flat out running from the scene of a possible crime, Quell choking back wartime tears, blaming "nostalgia". (Most of the post-war therapy scenes are taken almost verbatim from a banned 1946 documentary by John Huston called Let There Be Light.) In this masculine tour de force, the searing strength of Amy Adams as Dodd's wife is a distaff stand-out.
The Master is a living, breathing short story, the plot of which you're never quite sure you're smart enough to grasp. Go for its beauty. Stay for the shockingly phenomenal Phoenix.
The Master is on general release from Friday
Follow Karen Krizanovich on Twitter