Skyfall: The World Premiere |

reviews, news & interviews
Skyfall: The World Premiere
Skyfall: The World Premiere
The new 007 has been unveiled. Get your tickets now
Saturday, 13 October 2012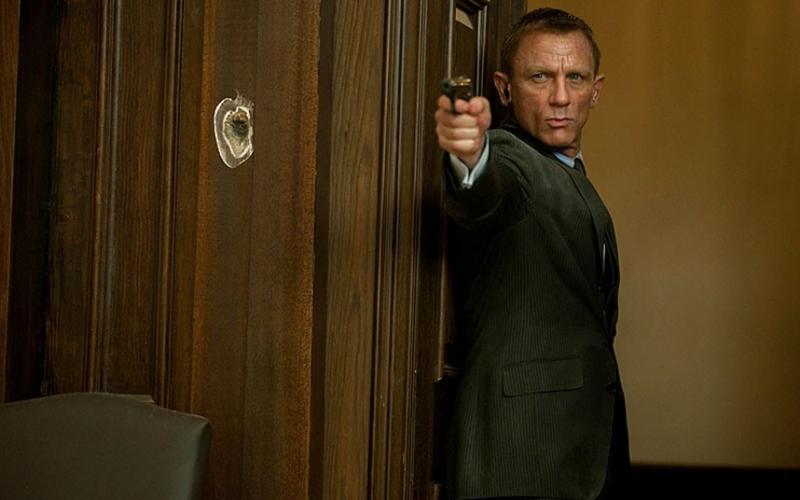 Daniel Craig shows what Bond is made of: steel, gold and lots of brass
This could be the best Bond yet: light on sex, heavy on storytelling, hard on action. This is 100 percent pure Bond - a distillation of beauty, action, surprises and locations. Let's start with the latter: perhaps it's best to stay away from Istanbul, given Taken 2 and now the exciting chase scene in the opening of Skyfall. It's a chase scene, sure, but with stunts and camera angles that make you sit up and take just enough notice.
Same goes for MI6 and Macau: terrible things happen there. But you can visit Shanghai perfectly nicely because, in this, the 23rd official Bond film, the city looks like a clean version of
Bladerunner
and the fight/shoot-out there is simply glorious.
Sam Mendes and Roger Deakins ASC BSC put their collective heads together and blow our minds. Because, beyond the truly amazing stunts and a running theme of "sometimes the old ways are the best", this has to be the best-looking Bond film - and more kudos will be heaped on the Oscar-winning cinematographer for shooting this instalment to look like an Oscar-winner already. Bond and Oscar in the same sentence? If quality could speak, then yes.
Bardem is one part Hannibal Lecter, one part damaged schoolboy
In the hands of Sam Mendes (pictured below right with Dench), there's less obvious violence and more invention. With John Logan (Gladiator, Coriolanus, Any Given Sunday, etc) bumping up the script by Bond scribes Neil Purvis and Robert Wade, the story holds water and is easy to follow, given the implausible nature of the Bond franchise in general. Telling the plot even briefly would spoil your enjoyment. With Skyfall, the less you know before you go, the more you'll love it. This is the Bond film to take family and friends to see because, like a classic racehorse, its brilliant pedigree really pays off.
Old characters are replaced, new ones slotted cannily into their positions readying us for the next big Bond adventure - which we've been promised. This is the first time in film history that a franchise has been rebooted without changing the lead actor, the setting or the theme. The James Bond Skyfall reboot has been done with skill, style and intelligence - just when you thought Bond had run out of all of the above. Setting the bar this high, director Mendes must now make at least two more before we give him his knighthood - although, really, he's earned it already here.
Daniel Craig is looking the part - he's got the right mileage now - along with Judi Dench who's allowed to look human. The real stealer is Javier Bardem. If not for No Country for Old Men, we would have never seen his Raoul Silva, a bad blond villain whom Bardem plays deliciously: there is no other word for it. He is one part Hannibal Lecter, one part hair dye and the other part damaged schoolboy. Yes, there are twists, they're all necessary and, you know, I love James Bond and you far too much to tell you more.
Skyfall opens on Friday 26 October