The Maiden in the Tower & Kashchei the Immortal, Buxton Festival
The Maiden in the Tower & Kashchei the Immortal, Buxton Festival
Exhumed short operas by Sibelius and Rimsky-Korsakov are daringly linked
Melodious and colouful: Sibelius's The Maiden in the Tower
Many years ago in Helsinki I met Sibelius's daughter, Margareta, and her husband, the conductor Jussi Jalas. He used to come to Manchester to conduct the Halle. And it was he who rescued from obscurity his father-in-law's only completed opera, The Maiden in the Tower, composed in 1896. This he did in 1981 on Finnish radio, not long before he died.
I can't help thinking how thrilled he would have been to know that the work was at last receiving its UK premiere at the Buxton Festival.
It is linked in a unique double bill with another neglected one-act opera, Rimsky-Korsakov's Kashchkei the Immortal, written in 1902. That only had to wait 92 years for its UK premiere. We really are unearthing musical history here. Producer Stephen Lawless adventurously forges an unlikely continuum between the two, using the same cast and set, cleverly conceived by designer Russell Craig and lighting master John Bishop. And they both end happily in springtime. The staging is imaginative throughout, with some telling effects. The coupling is reasonable enough, since both concern desirable maidens being locked in towers by lustful lords. They get rescued, of course, by their heroic lovers. But the link is tenuous and the operas very different.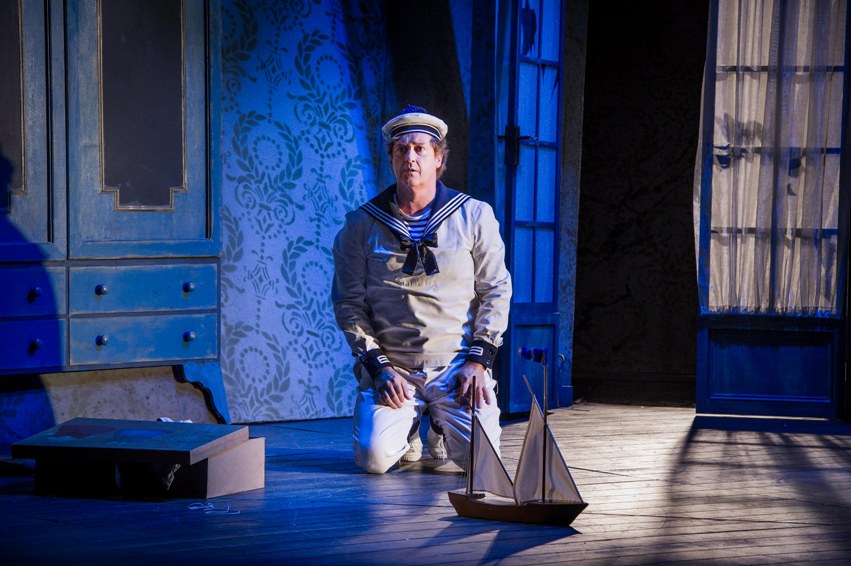 Sibelius wrote his 35-minute opera for a charity event, conducted the first performance himself, then refused its publication. It features the maiden, a villain of a bailiff's son, the lover and a good-fairy governess. The music is melodious and colourful, easy on the ear, especially when it comes to spring. The libretto, by Rafael Herzberg, is mundane and the plot thin.
Lawless turns it into a children's birthday party for the bailiff's son, who appears like a petulant Billy Bunter in tweeds. He locks the maiden, here a young girl, in a castellated doll's house, standing on one corner of an extra-tall, angled set with outsize cupboards and clock, suitable for Alice in Wonderland. On its own this seems incongruous. After all, the original story concerns adult abuse and love. But here the lover appears as a boy in a sailor suit with a model yacht. Maiden's touching song of prayer after she has been ravished in the tower in the original, but here shamed in the little house by Billy Bunter, doesn't sound right. Neither does the love song between her and Lover. But any incongruity must be suspended, since this is not now a stand-alone opera.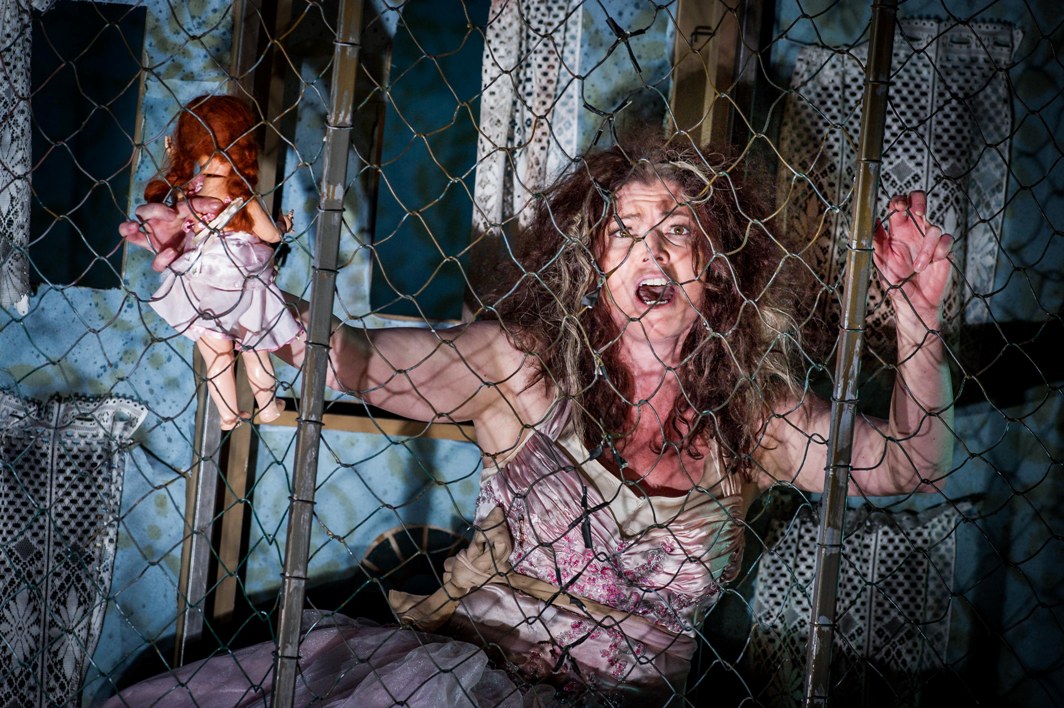 "Many years later" in this link-up comes the Rimsky. Those children are now grown up into a much darker world. The Princess (Maiden) is caged by evil magician Kashchei (Bailiff's son), who has a sorceress daughter (Governess). The Princess's suitor, Ivan (Lover) searches for her and they are reunited, but this time with the help of Nature in the form of Storm Wind. Musically, it is moody, dramatic and contrapuntal, with each character given their own theme. You could imagine it being written as a movie score for Hitchcock or some gothic horror. Conductor Stuart Stratford, with the Northern Chamber Orchestra, handles the score with great attention to detail and dramatic effect.
Lawless has assembled an outstanding cast in terms of singing and characterisation. The Australian soprano Kate Ladner (Maiden/Princess) (pictured above left) has a glorious voice. Richard Berkeley-Steele (Lover/Kashchkei) (pictured above right), Owen Gilhooly (Bailiff's son/Ivan) and Emma Selway (Governess/ Kashchei's Daughter) manage their contrasting roles assuredly. And Robert Poulton makes an impressive Storm Wind.
This double bill is a marriage made in Lawless heaven – daring, vivid, unexpected. He tests a concept and pulls it off. This, the last of this year's three original Festival productions, is undoubtedly the showpiece.