Turner Prize 2012 shortlist |

reviews, news & interviews
Turner Prize 2012 shortlist
Turner Prize 2012 shortlist
A so-so selection with a clear popular favourite
Luke Fowler's 'All Selves Divided', which uses archive footage of counter-culture psychiatrist R D Laing
Where's Marcus Coates? The gangly shaman-artist was last seen communing with the dark spirit of the soon-to-be demolished Heygate Estate in the Elephant and Castle, but, hell, he's nowhere on the Turner Prize 2012 shortlist.
Coates is an artist whose profile has been steadily growing over the last decade. Last year he showed a moving work at the Serpentine Gallery in which he carried out the last wishes of patients in a hospice (one elderly gentleman said he'd always wanted to go to the Amazon, and so Coates undertook the trip on his behalf). But after seeing his latest film, Vision Quest, in which he donned a horse's head to perform a ritual exorcism of the South London estate and was then possessed by its "spirit", I thought that he'd perhaps tipped the balance too far from the comically unnerving to the frankly raving. Perhaps the judges felt the same.
One "eccentric" performance artist who has made it on the shortlist is the memorably named Spartacus Chetwynd. She changed her first name from Lali in 2007 and says she'll change it back again when it's stopped annoying people. She also claims to live in a nudist colony in South London. Her performances (pictured right: Odd Man Out) are typically shambolic affairs which embrace a new age traveller/street theatre aesthetic - though most of the time all you get to see are the stage remnants of her performances. These sloughed costumes and stage props don't, in themselves, add up to very much.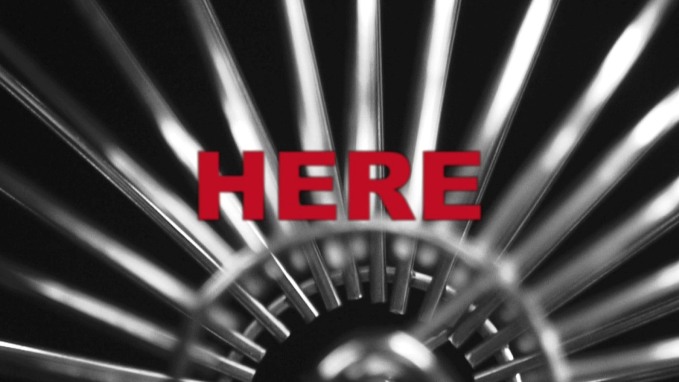 Then there are two film-makers, Elizabeth Price and Luke Fowler, both of whom look back to the recent past in some way. Price's films have a slick, anodyne Eighties feel: a droning synth-pop soundtrack over footage revealing fragments of shiny modernist accoutrements and text (pictured left: still from User Group Disco). Meanwhile, Fowler looks back to once cult but now marginal figures, such as counter-culture psychiatrist RD Laing (main picture: still from All Divided Selves) and experimental composer Cornelius Cardew, and he knits together fascinating archive footage in which they, and their activities, feature. But it's the archive footage that's interesting, and not what Fowler does with any of it particularly.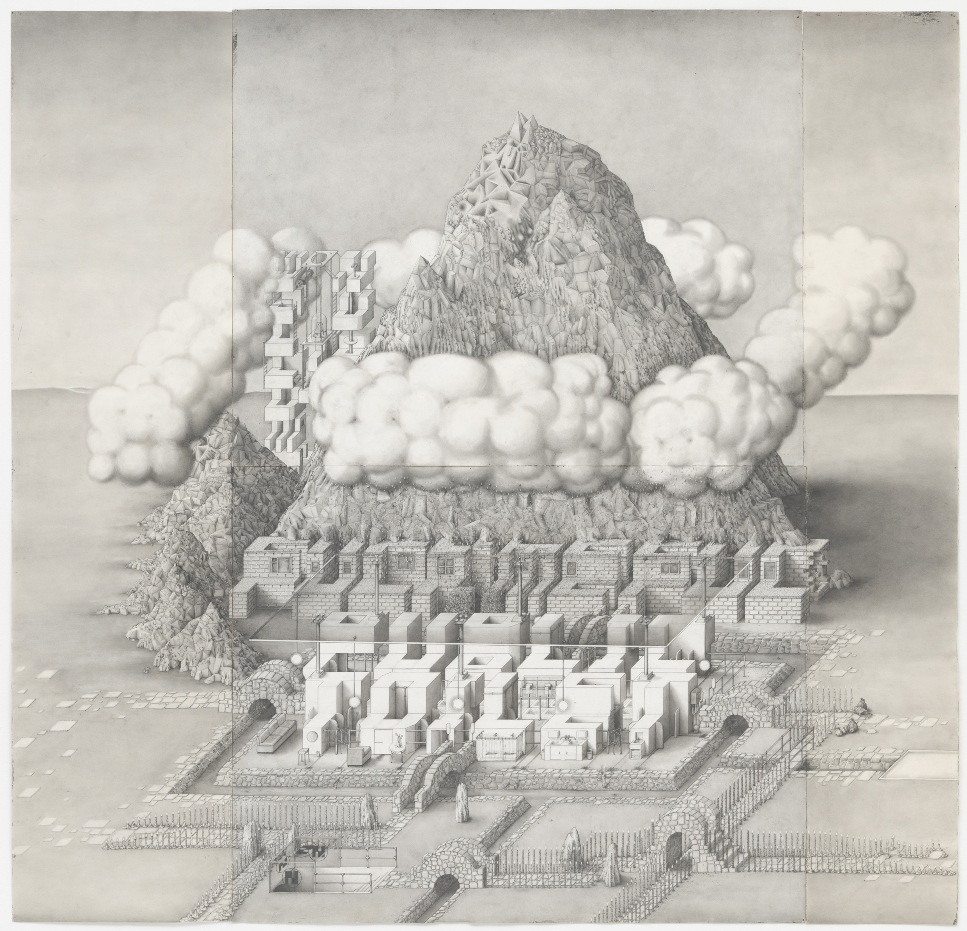 Finally, there's Paul Noble, who's spent the last 15 years creating his minutely detailed, large-scale drawings of a fantasy metropolis called Nobson Newtown, which are beautifully drawn and populated by turd-figures (pictured right: Public Toilet). In their scale and meticulous draughtsmanship they appear to reach even further back into the past, to suggest the fanciful and monumental architectural drawings of the Renaissance. Like last year's Turner Prize nominee George Shaw, Noble is already proving a popular favourite, but this time it's hard to see where the stiff competition is coming from.
Work by the shortlisted artists will be shown at Tate Britain from 2 October
In their scale and meticulous draughtsmanship they appear to reach even further back into the past
Explore topics
Share this article