Richard Thompson, One Thousand Years, Royal Festival Hall |

reviews, news & interviews
Richard Thompson, One Thousand Years, Royal Festival Hall
Richard Thompson, One Thousand Years, Royal Festival Hall
Meltdown curator turns cover band with his favourite songs from the last millennium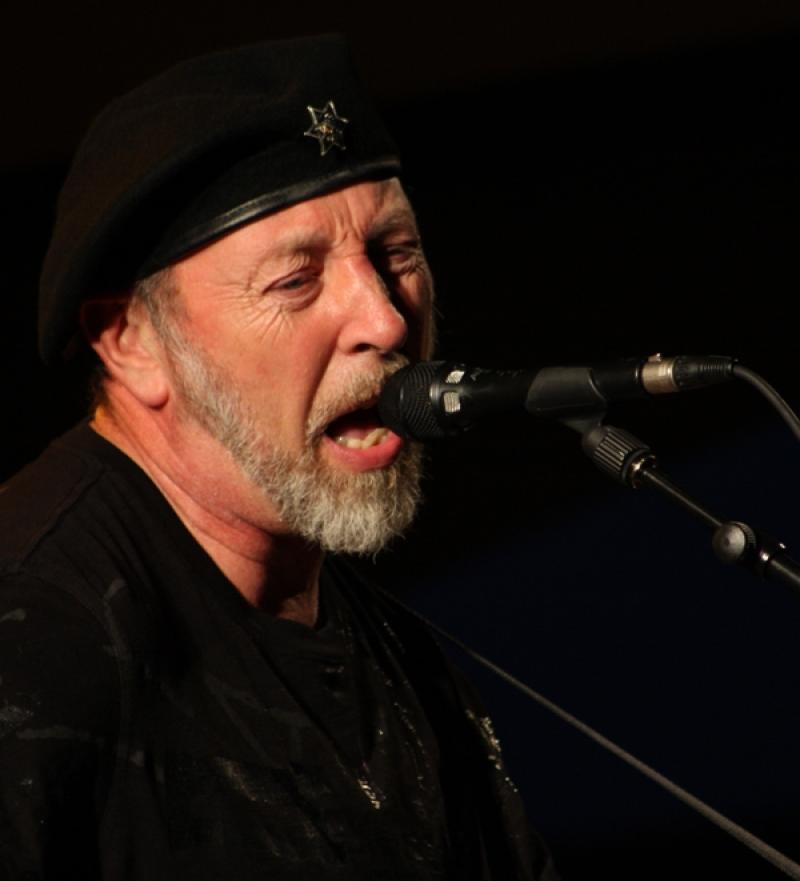 RT: Today the hoary maverick was everyone from Richard I to Britney Spears.
Richard Thompson's appointment as curator of Meltdown 2010 split opinion at theartsdesk. I was one of those who hoped the hoary old maverick would exhilarate with daring new acts. Others feared it would just be a folk-in. In the end the program contained Iranian punk, some folk and a whole lot of Thompson himself. He's offered film scores, a new show, and a collaboration.
And this afternoon he turned "cover band", romping through 818 years of songwriting. If this were
Stars in their Eyes
, then last night Thompson was everyone from King Richard I to Britney Spears.
Thompson has occasionally been performing the "Thousand Years" concert since 2003. The oft-told story goes that he was asked by Playboy to give a list of his top 10 songs of the millennium, no doubt expecting him to give the usual candidates from the last 30 years. He couldn't do it; he gave them 20 which they refused to publish. So he decided to take the songs on tour. The collection, a flavour of hummable short-format vocal music through the ages, isn't necessarily suited to an album (although it is available as a live CD). The styles are too disparate, and sometimes the choices have as much novelty or interest value as musical. But it's perfectly suited to this sort of event - as much "an afternoon with" as a straight concert.
For the fans, used to Thompson playing either in his rock or folk idiom, hearing him effortlessly change styles seemed to be an unvarying pleasure. The rationale of the show was to make you think about the art of song-craft. Although the song selection has been refined since the live DVD was released, these songs were still a fairly arbitrary lot. But Thompson, Debra Dobkin (percussion, vocals) and Judith Owen (vocals, keyboards) gave a fun and frequently extraordinary celebration of well-crafted, accessible music.
From walking on with a hurdy gurdy and singing "Hevene Queen" to bringing the house down with "Oops I Did it Again", the two-and-a-half-hour afternoon edification was roughly chronological. There seemed to be echoes of prog rock in "Three Ravens", musical theatre in Purcell's "When I am Laid in Earth" and rock anthem in "Remember O Thou Man". More surprising still was that the selection of early music eschewed love for treatises on hell and mothers murdering babies. Maybe that was why the blues was skipped altogether; or why he ended the first section with a light celebration of music hall.
About now it was becoming clear that Judith Owen was a secret gem of the show. A "Thousand Years" may be a vehicle for Thompson to showcase the variety of his guitar-playing, his surprising ability to sing outside his normal range and his charm as a host; however, not only was his voice augmented by Mrs Harry Shearer's vocal gymnastics, she also took four spellbinding leads. More impressively, she also managed variously to convey the essence of an Elizabethan gentlewoman and an Edwardian trollop simply by the way she waggled her cloak.
In the second half, the modern-era song choices were equally left-field. The Ink Spots' "Java Jive" gave Thompson the opportunity to show what a tasteful jazz player he could have been and the Easybeats' "Friday on my Mind" gave him a chance to rock out. But it seemed to be with rock'n'roll that Thompson had most fun. In fact there were moments in Jerry Lee Lewis's "Breathless" and Nancy Sinatra's "Jackson" where he was getting so animated his trademark beret looked in danger of falling off.
The set ended with its best-known song: Britney's "Oops I Did it Again". But the three encores better encapsulated the essence of the afternoon: a song by Richard I, a gorgeous Judith Owen rendition of "Cry Me a River" and a barnstorming "Twist and Shout".
Richard Thompson performs 'Oops I Did it Again on The Andrew Marr Show