Bert Jansch: 1943-2011 |

reviews, news & interviews
Bert Jansch: 1943-2011
Bert Jansch: 1943-2011
Remembering the great and inimitable folk guitarist
Wednesday, 05 October 2011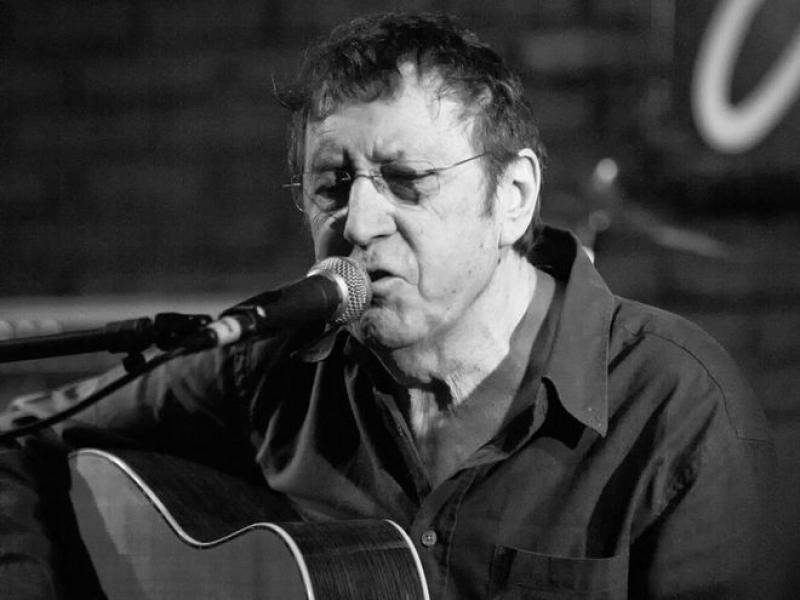 Bert Jansch: farewell to an influential master
The great folk guitarist Bert Jansch died early this morning, aged 67. Whether as a prime mover in London's 1960s folk scene, or as part of pioneering folk-jazzers Pentangle, or as a songwriter and solo artist, his influence on everyone from Paul Simon, Donovan, Led Zeppelin and Neil Young to, later, Johnny Marr, Graham Coxon and Beth Orton is simply immeasurable.
Young compared Jansch's impact on the possibilities of the acoustic guitar as comparable to that of Jimi Hendrix's on the electric. Right up until his illness (he died after a struggle with lung cancer) Jansch remained one of music's relatively small band of genuine boundary pushers.
I interviewed him a couple of times, on both occasions – tellingly – to discuss the merits of other artists rather than his own considerable legacy. Lugubrious, taciturn, a little wary, Jansch was immune to self-aggrandisement and wasn't much of a talker – or a singer, really, come to that – but get him onto music and musicians and he could be warm, generous and relatively expansive.
In January 2009 I caught up with him the day after his friend John Martyn died. He was, first and foremost, very giving and perceptive in his technical analysis of Martyn's gifts as a musician and singer. "His guitar playing was such a winner," he said, and he would know. "Very lazy and blues-ish, easy and quite laid-back, never harsh or brittle. With John the singing and guitar playing came as a package. His voice was like another instrument, which was fantastic. Later he moved away from the acoustic guitar but the instrument doesn't really make a difference – it doesn't change the way you think about music. He wanted to embrace all different kinds of music, as much out of curiosity as anything else."
For all his dazzling technical virtuosity, his music came directly from the heart
Though the two differed dramatically in their styles, he could easily have been describing aspects of his own adventurousness: blues, folk, jazz, country, Middle Eastern scales, Jansch's playing seemed to envelop them all without acknowledging a single boundary between genres or cultures. He was clearly cut up about Martyn's death, but it was a personal sadness that he preferred not to share. He was more comfortable expressing his love and admiration through musical appreciation.
The other time we talked was a couple of years previously, in praise of the wonderful English folk singer Anne Briggs, who had disappeared to the Highlands in the 1970s and had rarely been seen since. The pair were old friends and collaborators from way back and Jansch had, gently, attempted periodically to bring her out of her retirement. "I'd be really over the moon if she started again," he said. "A lot of people have been trying to coax her back into it. I gave her a mini-disc player to record with, but she's not very good with hi-tech. I probably should have given her a cassette player..."
He simply wanted, he said, to hear her sing again. It was his love of music that was so evident in these conversations, and that same love of music which was so evident in his own work. For all his dazzling technical virtuosity, his writing and playing flowed directly from the heart - which is why, perhaps, there wasn't always much room left for mere words. Today, too, words seem singularly ineffective in capturing just how gifted he was. So let's take a leaf from Bert's book and concentrate on the music.
Watch Bert Jansch perform "Blackwater Side"
Watch Bert Jansch perform "Rosemary Lane"

Watch Bert Jansch perform "Reynardine"