Rick Wakeman's Grumpy Old Christmas Show, Cadogan Hall review – solo piano and Yuletide nostalgia |

reviews, news & interviews
Rick Wakeman's Grumpy Old Christmas Show, Cadogan Hall review – solo piano and Yuletide nostalgia
Rick Wakeman's Grumpy Old Christmas Show, Cadogan Hall review – solo piano and Yuletide nostalgia
Prog veteran serves up carols, jokes, The Beatles and Bowie
Saturday, 07 December 2019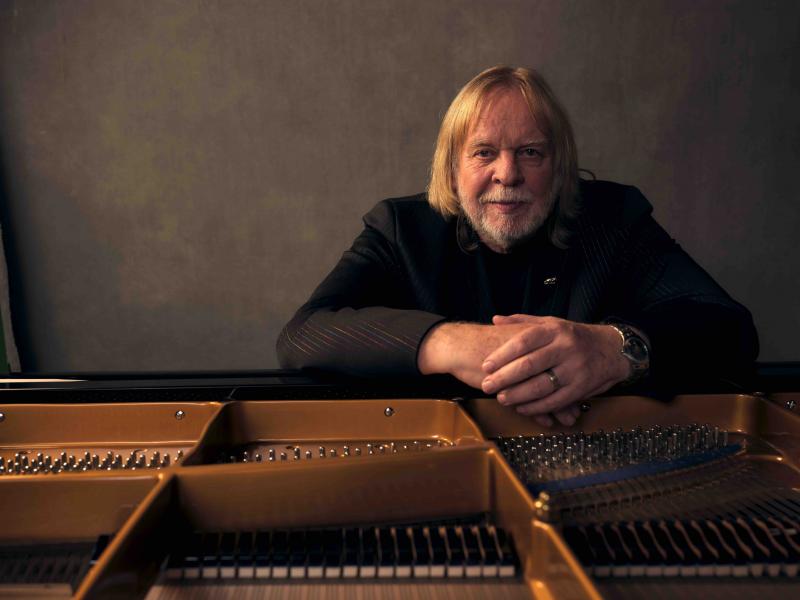 Genial and relaxed at 70: Rick Wakeman
The cape, the banked-up synths and the glam have gone. Rick Wakeman's Grumpy Old Christmas Show consists of just the man, his piano and his stories and jokes, mostly about Christmas and family.
The music is partly from his new solo piano album Christmas Portraits (Sony Classical), plus tunes from his own back catalogue, notably Piano Odyssey, and songs by Bowie, the Beatles and others. This was the second date of an 11-date tour of venues in England, and Wakeman is just enjoying the process of letting the set list evolve. As he mused while describing his programme: "It sort of works, really."
Wakeman told just one up-to-date story, which is that his "King Arthur" theme, with its ominous timpani rolls and brass chorus, will be making a return to the BBC's election night coverage next week, for the first time since 2005, and after barrages of complaint. The musician presented that story with slight embarrassment, not least because the rest of the show uses the spirit of Christmas past as a pretext to retreat into escapism and nostalgia.
And those were definitely places to which a mostly greying Cadogan Hall audience was very happy to be led. They loved being challenged to retreat into distant memory and to recite the weekly sequence of Watch with Mother programmes from the golden age of BBC children's TV. They also enjoyed an updated version, involving a drunk Albert Finney, of that timeless yarn often attributed to Thomas Beecham about meeting the sister of Edward VII (spoiler avoided). Wakeman has a self-confessed fascination for shaggy-dog stories, a trait he is evidently pleased to be passing on to his six children and eleven grandchildren.
Musically, the most successful moments came near the end. Wakeman (pictured above by Lee Wilkinson/ LW Multimedia) played the sequence of "When A Child Is Born" and "Gone but not Forgotten" in tribute to friends who have passed away, notably Clive James, and did so with a beautiful elegance and lightness of touch. That reflective, poignant, elegiac spirit was maintained in another conjoined pair of tunes, "Space Oddity" and "Life On Mars", from the much-missed David Bowie.
The new Christmas Portraits album cleverly melds carols together in pairs, and springs some nice surprises, such as a "Silent Night" teasingly re-worked into 12/8 time, but for the most part it brings home the sense of quite how close Rick Wakeman likes to stay under the shadow of Czerny's "school of velocity". Intensity is most often built by ever-more rapid arpeggiating. And his playing has quite remarkably remained completely impervious to whole gospel-based R&B vocabulary (think Richard Tee, for example or Stevie Wonder).
The second-half opener brought a clever contrast to the solo piano with what he has previously, jokingly described as his "karaoke version" of The Dance of a Thousand Lights, with a pre-recorded backing track with full orchestra and choir. And the "King Arthur"/ "Guinevere"/ "The Last Battle" / "Merlin" sequence also brought variety, with some more crunchy chromaticism.
"I'm not really grumpy at all. I love Christmas," he explained. Wakeman is a relaxed and genial raconteur and this is an unashamedly feel-good show.
I'm not really grumpy at all. I love Christmas
rating
Explore topics
Share this article