Reissue CDs Weekly: Matthew Herbert, Julia Holter, Miles Davis, Monotreme Records |

reviews, news & interviews
Reissue CDs Weekly: Matthew Herbert, Julia Holter, Miles Davis, Monotreme Records
Reissue CDs Weekly: Matthew Herbert, Julia Holter, Miles Davis, Monotreme Records
A landmark in electronic eccentricity, modern mood music, Miles' final five albums and a moreish indie sampler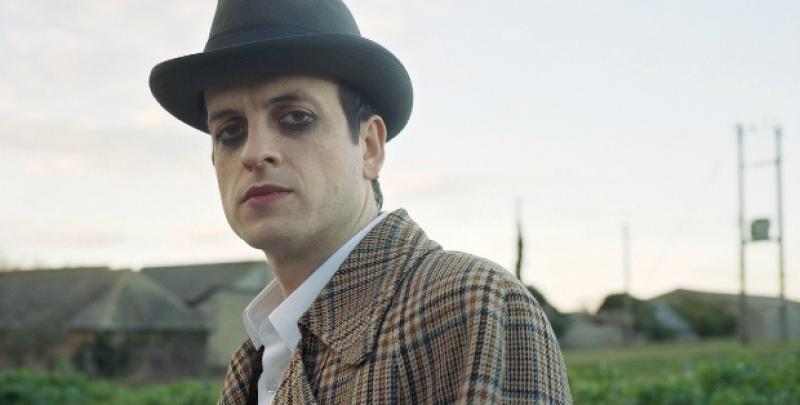 Matthew Herbert: not averse to cooking pig parts on stage
Herbert: Bodily Functions (Special Edition)
Thomas H Green
Matthew Herbert is an electronic polymath whose career is fascinating whether you're a fan of his music or not. Currently he's working hard resurrecting the BBC's iconic music and sound effects unit, the Radiophonic Workshop, and he's recently released an album (as Wishmountain) sampling the top ten best-selling items in Tesco's, while also having time for the odd Björk collaboration and the occasional tour wherein pig parts are cooked on stage in an anti-consumerist sonic performance art extravaganza. In short, Herbert has grown into the go-to guy for art created from found sounds. Although he made an album sampling household objects in 1998, it was 2001's Bodily Functions that really woke tastemakers up to this talent of his.
The album is built around samples of human body-related noises, from laser eye surgery to the brushing of hair, and was hailed at the time as Herbert's "coming out" from the house/techno scene into territories of wider musical interest. What's striking about it now is that it's hardly house/techno at all – it's jazz! Herbert's then-wife Dani Siciliano provides a range of suitably loose, scatty vocals and the whole thing is lathered in late night piano, be-bop basslines and the occasional muted trumpet. "On Reflection" is typical – it sounds like a number that one might hear floating from a neon-lit jazz bar at 2 a.m., easy and smoky, but overlaid with tints of electronic glitch.
This 11th-anniversary release is accompanied by a second disc of remixes. Many might have used this as an opportunity to introduce bang-up-to-date club sounds, but Herbert's choice of remixers is more cool and curious: a piano interpretation of "Suddenly" by Phil Parnell, a bubbling 10-minute abstract squelch "Addiction" from Nobukazu Taklemure, and even the house remix by Recloose is sofa-sprawled, deep and laid back. Highlights include Jamie Lidell's complete realigning of "The Audience" as a lost electro Supremes' number and Plaid's typically tasty classic electronic spin on "Foreign Bodies. Nothing pushes things notably into 2012 but, then again, Bodily Functions sounds contemporary anyway or, at least, intriguingly and admirably outside the general run of things.
Kieron Tyler
Julia Holter's second album was issued in March this year on the US label RVNG Intl and has now been picked up for a wide release. Finding import copies wasn't hard, but the swift reissue (in a slighty reconfigured sleeve) and European availability will further help this album to be heard. And it has to be heard. Ekstasis is amongst this year's best, capturing a singular voice as it tussles with framing the experimental in something more direct. The touchstone is the circularity of Arthur Russell, but instead of borrowing (like so many blinded by Russell), Holter's sound-world is her own. Her dreamy, marshmallow, multi–tracked singing shimmers above harpsichords, trumpet-voluntary peels, martial percussion, a hurdy gurdy-like drone and the hazy pulse of The Orb. With her closest peers Norway's Susanna & the Magical Orchestra and Denmark's Our Broken Garden, Holter's beautiful Ekstasis soars effortlessly to the very highest stratum of modern mood music.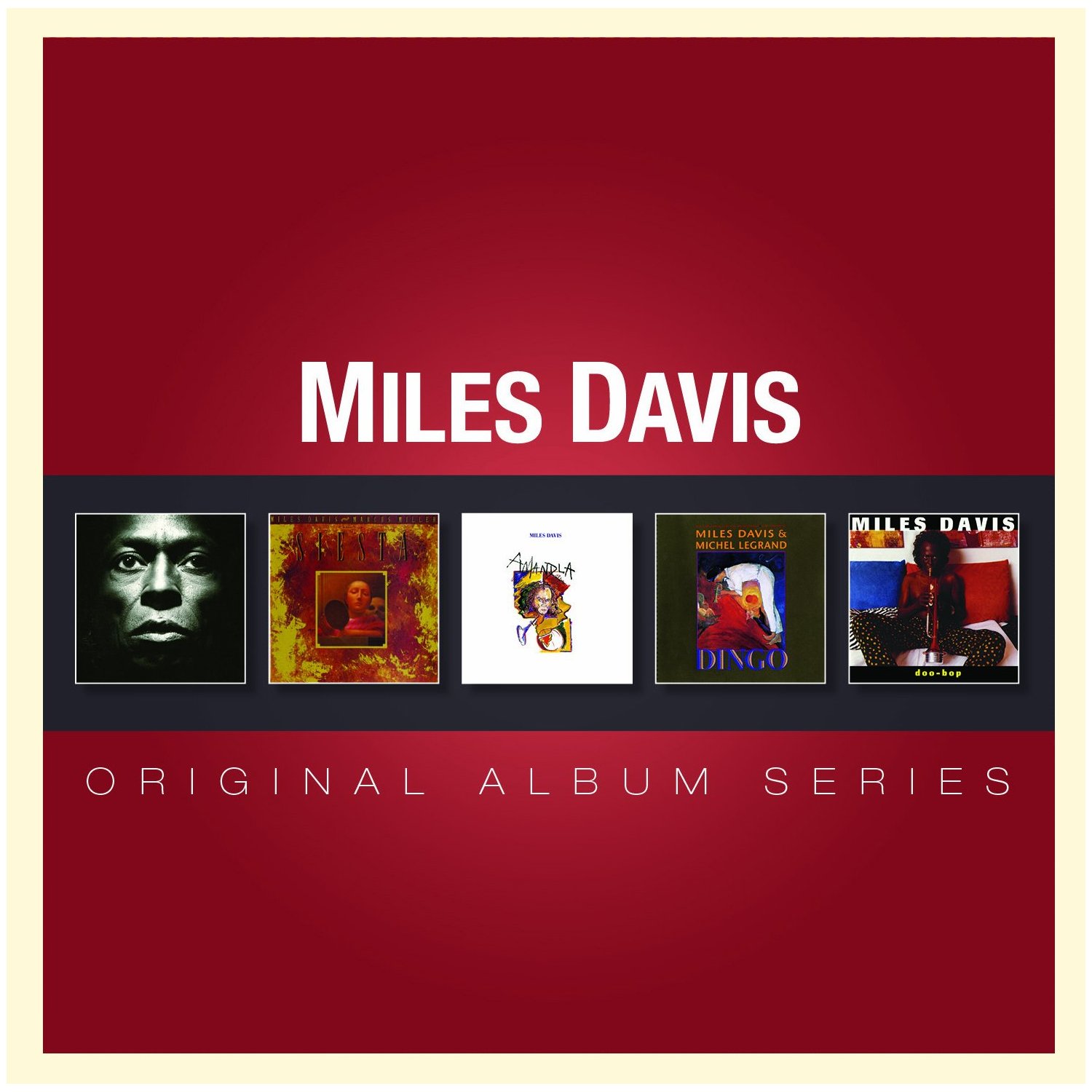 Miles Davis: Original Album Series
Peter Quinn
Costing less than a single full-price CD, this complete set of the final five albums of Miles Davis' career is an absolute steal. There's no CD booklet to peruse, but the music stands up on its own terms. Tutu, Davis's first ground-breaking collaboration with multi-instrumentalist, composer and arranger Marcus Miller, is a terrific record – "Portia", especially, is a thing of wonder. With echoes of Sketches of Spain, the music for the film Siesta is wonderfully atmospheric, while Dingo saw Davis reunited with his old friend, Michel Legrand. Amandla, the third collaboration with Miller, is strongly flavoured by its swinging go-go beat. Miles's gloriously full, singing open trumpet sound in "Mr Pastorius" is like a sudden blaze of technicolour at the end of a film noir. Featuring sampling and rap, the final studio album, Doo-Bop (released posthumously), pointed in an entirely new direction in what was a remarkably protean career.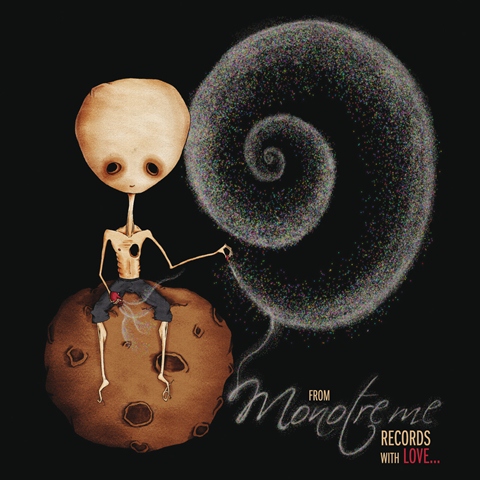 Various Artists: From Monotreme Records With Love
Kieron Tyler
The roster of British independent label Monotreme Records is hardly parochial. Its artists include Canadians (Barzin), Italians (Niagra) and Swedes (Jeniferever). Midas Fall are from Edinburgh though, while Polinski and 65daysofstatic are Sheffield based. This 18-track collection, issued to celebrate Monotreme's10 years in operation, suggests stylistic links across the label taking in electro-assisted rock with slight Goth leanings and dark atmospherics suffused with glitchinesss and gloom. All with a smidge of dubstep. Grappling with what the label's about falls when confronted with the intimacy of singer-songwriter Barzin. Even so, an overview like this is bound to raise questions about the label's aesthetic. A cohesive listen, standouts included Midas Fall's elegant "MovieScreens", Harmonious Bec's grand, building "Arms Girl" and Stumbleine's gossamer "The Beat my Heart Skips". Anniversary or not, From Monotreme Records With Love makes you want to hear more. Only available from the Monotreme Records website.
Watch the video for "It's Only" from Herbert's Bodily Functions (contains nudity)
Herbert has grown into the go-to guy for art created from found sounds
Share this article