Reissue CDs Weekly: Conny Plank, Pied Piper, Jean-Luc Ponty, Cliff Richard |

reviews, news & interviews
Reissue CDs Weekly: Conny Plank, Pied Piper, Jean-Luc Ponty, Cliff Richard
Reissue CDs Weekly: Conny Plank, Pied Piper, Jean-Luc Ponty, Cliff Richard
Tribute to the architect of the Kraftwerk sound, treasure trove of Detroit soul, thinly packaged set from jazz violinist and the originals that fuelled Cliff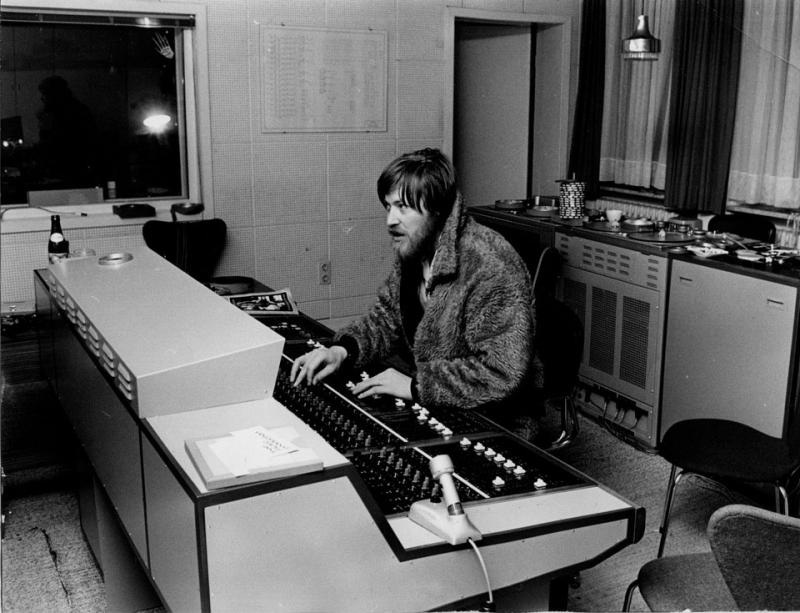 Conny Plank in the studio: his path was his own
The list of acts Konrad Plank worked with is a Hollywood Walk of Fame of Krautrock. As an engineer or producer he was behind seminal albums by Neu!, Cluster, Harmonia, La Düsseldorf and Kraftwerk. From outside Germany, Ultravox and Eurythmics came to him. Later-blooming locals like DAF sought him ought. Naturally, Brian Eno was around, both collaborating with Plank and bringing Devo to his studio to complete their first album. As the liner notes of this four-CD box set note, Plank turned U2 down, something Eno did not.
Plank died in 1987, so this set is long overdue. It is, though, frustrating. Beyond tipping a nod to Eurythmics, the title's operative word is "tribute". Of the golden names, only La Düsseldorf and Neu! appear. Licensing or rights issues must have prevented the appearance of Kraftwerk whose albums, up to and including 1974's Autobahn, Plank was integral to. He also produced them pre-Kraftwerk, when they traded as Organisation. Disc three is a superfluous collection of remixes undertaken by folks (mostly) associated with the Kompakt label that are too in thrall to the original recordings. Disc four is a hard-to-endure 1986 live show credited to Möbius/Plank/Steffen which partly sounds like a template for techno. A strange version of West Side Story's "Somewhere" emphasises that Plank's path was his own.
Getting to grips with Plank is therefore made difficult. Midge Ure is quoted as saying Plank put a George Martin orchestral arrangement for Ultravox "through a distortion module, because he felt that was how an orchestra should sound. That's how Conny was, he transformed things into something unique. He was a musician, an artist." Nonetheless, Plank was not a Phil Spector or a Martin Hannett – a producer imposing their sound above all. Plank took each session on a case-by-case basis and then stayed in the background. He brought extra textural dimensions the artist had not realised were there.
It's impossible to know what, say, La Düsseldorf's "Silver Cloud", Eurythmics' "Le Sinistre" or DAF's "Alles ist Gut" (all here) would have sounded like without Plank's input, but it's a fair guess they would have been less impactful, less all-encompassing sonically. The evidence for that is in the transition between Ultravox's clanking Ha!-Ha!-Ha! and their warm-sounding Plank collaboration Systems of Romance (they are not on Who's That Man). Get this and spare a thought for this architect of Kraftwerk's sound in the week they hit Britain.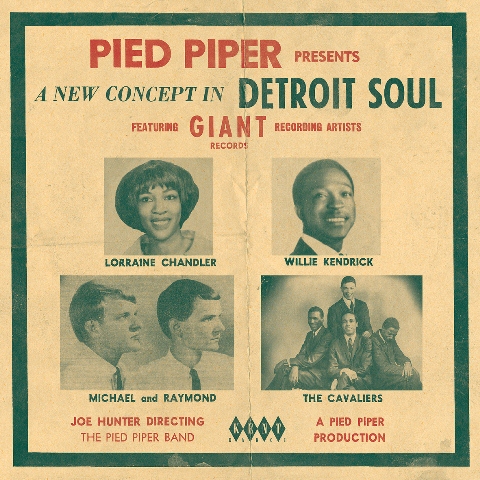 Various Artists: Pied Piper Presents a New Concept in Detroit Soul
Pied Piper was a Detroit production company run in competition with Motown from 1965-1967. Two of its main men were session players heard on hits by Stevie Wonder and Marvin Gaye. Miffed with Motown's parsimoniousness, they set off on their own. Pied Piper scored no hits, but the production credit is a draw for soul fans. This release is a big deal, as it's the first to tell the full story and draw from the master tapes. Musically, everything is top flight, even the previously unreleased cuts. Rose Batiste's "This Heart is Lonely", Lorraine Chambers's "Mend the Torn Pieces of my Heart" (both debuting here) and The Hesitations' "She Won't Come Back" are fabulous. The booklet outlines the background of the outfit and songs in full as well as the labyrinthine, three-decade saga of how the story was pieced together – despite deaths and archives being consigned to landfill. An amazing exhumation.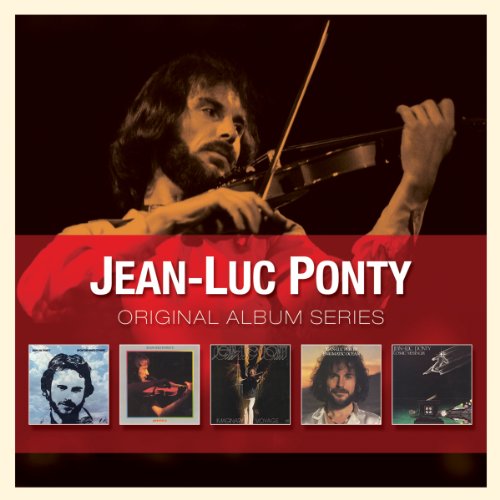 Jean-Luc Ponty: Original Album Series
This re-marketed, cheapo slip-case box collects five Seventies albums from the France-born jazz violinist: Upon the Wings of Music (1975), Aurora (1975), Imaginary Voyage (1976), Enigmatic Ocean (1977) and Cosmic Messenger (1978). Within, each comes in a card sleeve. There are no extra tracks or booklet. The last two to some extent represent Ponty's dance with the mainstream, since they charted beyond the world of jazz. Taken overall, the set maps Ponty bedding in to a music more friendly than his previous collaborations with Frank Zappa and the Mahavishnu Orchestra. In essence, he was normalising. Imaginary Voyage has its proto-New Age moments but, despite its stylistic inconsistences, Upon the Wings of Music is the pick of the bunch. As is ever the case with these bargain-basement sets, the emaciated packaging is mirrored by the lack of care taken in curating what's included.
Various Artists: Cliff Heard Them Here First
No Elvis, no Cliff Richard is fair enough. And no cover versions, no Cliff is equally fair. The future Peter Pan's early catalogue was stuffed with versions of songs that had been already been released, both obscure and well known. His first single. "Schoolboy Crush" (its flip, "Move it", became the hit), was a then-recently released Bobby Helms b-side which producer Norrie Paramor thought would be good for Cliff. This fun comp takes a sideways look at the still-thriving career by collecting 24 originals of songs made over at Abbey Road. The likes of "Blue Suede Shoes" and "Whole Lotta Shakin' Goin' On" are ignored in favour of the less familiar: Carl Perkins's "Pointed Toe Shoes", Richard Barrett's speedy "The Snake and the Bookworm", Johnny Otis's doo-wop-flavoured "Tough Enough". Unlike the Conny Plank box set, it's possible here to understand how the raw material was transformed by the producer for his client, often – surprisingly – leaving many of the rough edges intact. Six decades after Cliff's arrival, it's equally surprising that something new can be said about part of the national furniture. Bravo!
Watch the video for Eurythmics' Conny Plank produced "Never Gonna Cry Again"
As a producer, Conny Plank brought extra textural dimensions the artist had not realised were there
Share this article