Reissue CDs Weekly: The Best of 2013 |

reviews, news & interviews
Reissue CDs Weekly: The Best of 2013
Reissue CDs Weekly: The Best of 2013
Shadow Morton comes out from the dark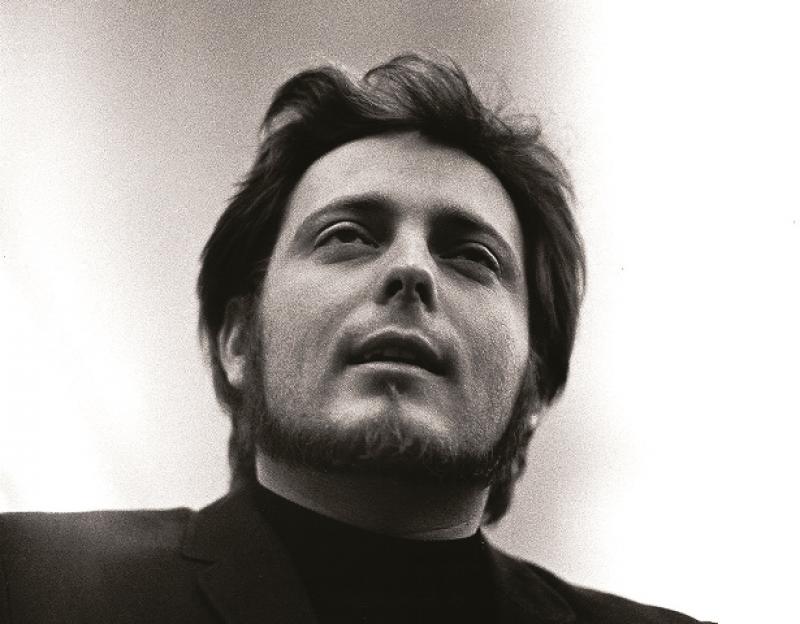 George "Shadow" Morton contemplates bringing filmic drama to pop
Despite his nickname and habit of doing a bunk, George "Shadow" Morton was one of America's highest-profile and most distinctive producers and songwriters. He was responsible for shaping the sound and style of The Shangri-Las, Janis Ian, Vanilla Fudge and The New York Dolls. Until the release of Sophisticated Boom Boom!! – The Shadow Morton Story, the musical side of his story had not been told. A consummate collection, this significant release was pulled off with style.
The packaging was superb, as was the annotation. Its music was amazing too.
Morton's vision brought filmic drama to pop. Whether the aching sweep of a grand romance or the tension of New York's street toughs facing each other, Sharks and Jets style, he imbued the best of his records with an emotion which haemorrhaged from speakers like unmediated passion. Sophisticated Boom Boom!! (reviewed here) was the year's most noteworthy compilation and best reissue.
Single albums were reissued with a varied lexicon employed to signify this was the one to get: definitive editions, deluxe editions and super deluxe editions abounded. Some were released for anniversaries, others reappeared for no given reason. The most irrational anniversary edition was of Nirvana's In Utero. Bulked out with a new and pointless remix of the entire album, it messed with the original senselessly. If this is a new trend for bilking buyers, the music industry needs to take a look at itself. More satisfying was a straightforward, incredible-sounding, superbly annotated edition of Country Joe & the Fish's Electric Music for the Mind and Body.
New mixes of the familiar also cropped up The Beach Boys' Made in California, a well-packaged book-bound set which was – despite a few unheard tracks – little more than an added-knobs Best of. Although sold as a 50th anniversary celebration with a cover emblazoned "1962-2012", it was issued in 2013. The band first recorded in 1961. Not only was Made in California issued late, it rewrote history.
A 45th anniversary edition of The Velvet Underground's White Light/White Heat celebrated an eccentric milestone, was superbly packaged and the last word on the album. But it was a reiteration of the familiar.
Artists who could never have been, and probably never will be, contenders were revealed to be vital and distinctive. Romania's Rodion G.A.'s The Lost Tapes was a joy, as was the self-titled album by France's Rob Jo Star Band. Reissues also shone light on current bands from places which unfortunately rarely figure on the rock map: Russia's Motorama's Alps and Estonia's Pia Fraus's Silmi Island (Compilation 1998-2008). These all told stories which hadn't been easy to access, and were important.
There were also crass reissues which failed to say anything (a collection of early Françoise Hardy material should not have been issued) or attempted to sell a baseless and arrogant new story: amongst reasons making the fatuous box set Oh Yes We Can Love – A History of Glam Rock (reviewed here) this year's worst reissue.
Nilsson's The RCA Albums Collection was, on the other hand, a massive, definitive box which shouted loud the care and trouble taken to bring everything together. It was an example which should be followed for these types of package. For more bite-sized sheer delight though, look to the splendid Sophisticated Boom Boom!! – The Shadow Morton Story.
Next week: a distinctive take on British psychedelia. Following that in the New Year: Michael Bloomfield, Jackson C Frank, Mark Lanegan and more. For now: look overleaf for some of the best tracks from this year's reissues.
Listen to Anouk's "Birds", from We Are One - Eurovision Song Contest Malmö 2013
Listen to the Tom Moulton remix of The Sons Of Robin Stone's "Got to Get You Back", from Philly Regrooved 3 - Tom Moulton Remixes
Watch the video for Pia Fraus's "Feeling is New", from Silmi Island (Compilation 1998-2008)
Listen to The Shangri-Las's "I'll Never Learn", heard in much better fidelity on Sophisticated Boom Boom!! – The Shadow Morton Story
Watch the video for the title track of Motorama's Alps
Shadow Morton imbued his records with an emotion which haemorrhaged from speakers like unmediated passion
Share this article