Michael Bublé, O2 Review – an entertainer second to none |

reviews, news & interviews
Michael Bublé, O2 Review – an entertainer second to none
Michael Bublé, O2 Review – an entertainer second to none
Canadian crooner exhibits craft, stamina, experience and an ability to connect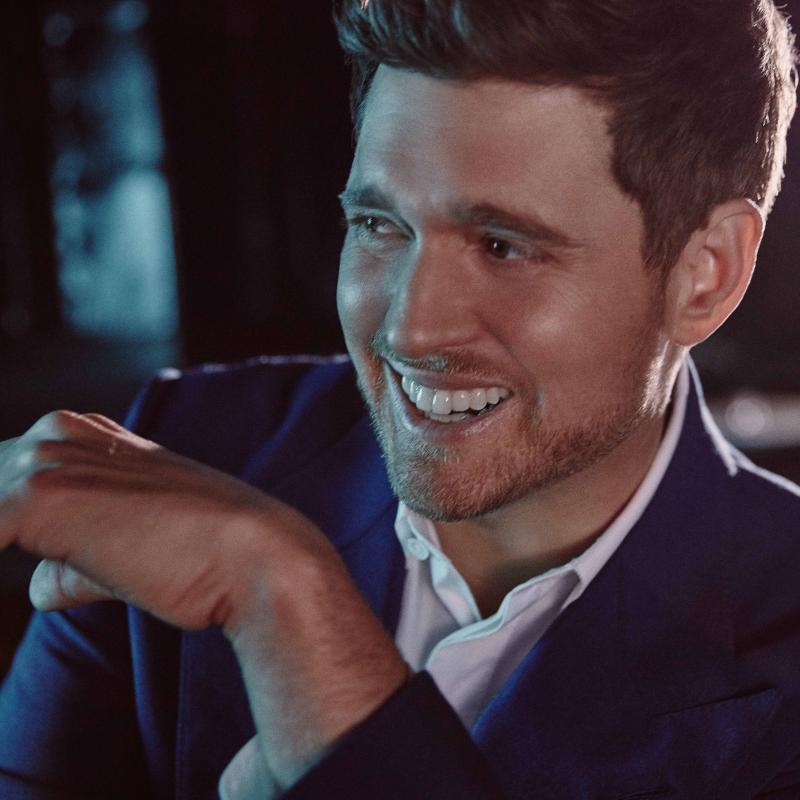 Michael Bublé: renewed mission
"How did all these people get in my room?" the greatest crooner of them all once quipped, as he threaded his way through the Count Basie Orchestra and out onto the stage at The Sands in Las Vegas. But whereas Sinatra in 1966 had to convince an audience of just 600 people that they were seeing an intimate show, Michael Bublé sets himself the task of doing the same for 20,000.
The Canadian singer's ambition on Thursday night, he said, was to turn "this cavernous space the O2" for the first of his three sold-out nights there, into a cosy club. And the most remarkable and surprising thing about it is quite how well he succeeds.
The demographic of his vast audience is actually considerably broader than, for example, my sceptical companion was predicting: "It's all going to be women in their 40s, right?". Wrong. Bublé also, and repeatedly and consciously for the London audience, tries to reach out to what he called the "trailer trash" part of our DNA. Ordinary, as he makes plain, is just right.
His build-ups to songs are clever too: he gave us three valid reasons last night why we might not feel like getting up and dancing to Chuck Berry's "You Never Can Tell" at all… but just about everyone sitting around me was on their feet the moment the music started. Such are Bublé's powers of persuasion.
And then of course there is Bublé's experience as an entertainer, and his non-stop energy. Those shiny pointed patent leather shoes put in a lot of dance steps, and covered quite some distances too as Bublé made his way up and down the walkway stretching out into the arena. He reached out and held an awful lot of outstretched hands, and took selfies on quite a few phones too.
Bublé exudes a genuine sense of enjoyment, purpose, and renewed mission.
One of the main FAQs about Bublé in the past couple of years is whether he still has the appetite for touring as the father of three, one of whom was diagnosed with liver cancer as a three-year old in 2016. Son Noah has been given the all-clear, and a look at Bublé's touring schedule knocks that question right out of the park.
And the music and the band? For these shows Bublé has a roughly 40-piece studio orchestra on hand, consisting of an all-female British string section and his regular North American (and all-male) big band conducted by John Ashton Thomas. Bublé's songwriting partner and musical director Alan Chang was there as ever on piano. Bublé and Chang are responsible for some strong songs: "Haven't Met You Yet" was written for the express purpose of being what Chang has called "a fun summery song that gives single people hope", and it set an upbeat tone. "Forever Now", about the unconditional love of parents for children, touches strong emotions, whereas "Nobody But Me" is less convincing.
David Foster did most of the arranging for Bublé's 2018 album Love and he shows huge range. I am not convinced by his rhythmically tricksy, counter-intuitive take on "My Funny Valentine", but the emotion and the string countermelodies of his "When I Fall in Love" work well, and his extraordinary James Bond-style megascreen orchestration of "Cry Me a River" which brought the main programme to a close is astonishing and definitely stays in the mind.
This was a very strong show. The message connects with very large numbers of people. As an entertainer Bublé's craft and stamina are second to none.