Lindi Ortega, Voodoo Rooms, Edinburgh |

reviews, news & interviews
Lindi Ortega, Voodoo Rooms, Edinburgh
Lindi Ortega, Voodoo Rooms, Edinburgh
Canadian country singer channels the spirit of Hank and Dolly
Saturday, 21 January 2012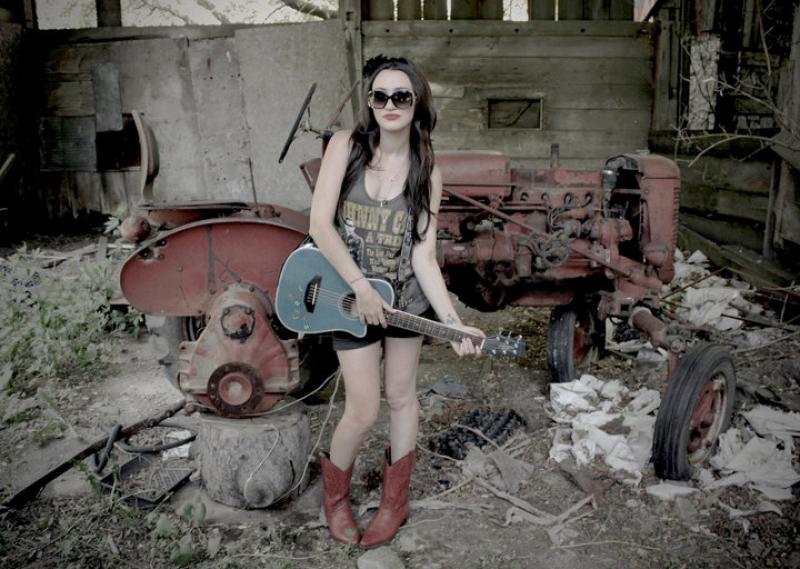 Ms Ortega and those titular boots
Canadian singer-songwriter Lindi Ortega took to the stage last night in a rococo Edinburgh broom cupboard looking like a country-fried Amy Winehouse in widow's robes. As with most first impressions, it proved misleading. The visuals might have screamed Camden boho chic by way of New Nashville, but the voice was pure Dolly.
Ortega has been making fine music for over a decade. Between spells providing vocal back-up for the likes of Brandon Flowers, she has carved her own niche. In the time between her first album, The Taste of Forbidden Fruit (2001) and her third, Little Red Boots (2011), she has gradually shed her original indie and alt rock influences to fully embrace old-school country and early rock'n'roll.
Ortega has clearly been around the block a bit, and it does her music no harm at all
The non-originals she played in last night's 50-minute set gave an accurate idea of the particular waterfront she's most at home covering: a slow country-blues ride in Janis Joplin's "Mercedes Benz"; a fun if rather lightweight blast through Johnny Cash's "Folsom Prison Blues"; and, as an encore, a crawl through Hank Williams's "I'm So Lonesome I Could Cry" in an uneven tempo so slow it made the original sound like "The Lambada".
Singing to just her own guitar accompaniment, Ortega had little trouble filling a room on the tight side of bijou (it was such a squeeze that she couldn't actually leave the stage between the end of the main set and the encore, teetering on the edge with her back to the audience for 10 seconds before "returning".) She took it all in good cheer. Her between-song patter was quintessential American (OK, Canadian, though she's now based in Nashville) abroad: chatty, engaging, a little corny, and somewhat at odds with the darker side of her songs, full of weed, booze, pills, depression, bad love, murder and career knock-backs.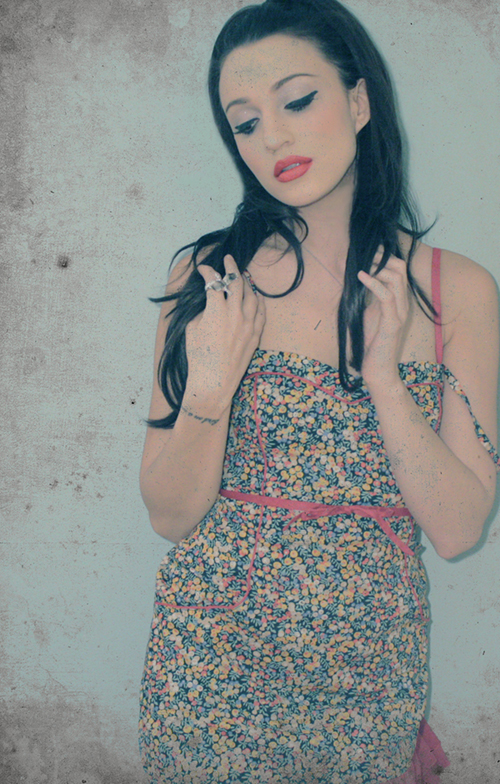 Ortega has clearly been around the block a bit, and it does her music no harm at all. The bare-knuckled rockabilly of "I'm No Elvis Presley" aimed a spirited two-fingers at industry execs who, she said, had bemoaned the fact that she was "good but not legendary". It's a fair analysis of her music, but then legends are pretty thin on the ground. Ortega unashamedly mines a traditional seam, with none of the more modernist leanings of Music City contemporaries such as Caitlin Rose or Amy LaVere, but what she does she does very well.
Songs like "Little Lie" and "Another Broken Heart" were superior genre specimens. "Use Me", the ulimate girl-as-drug come-on ("I'm not illegal and I come for free"), was a lascivious blast, while on "Little Red Boots" she played the shit-kicking femme fatale with aplomb, swinging into town to sing a few songs and steal a few hearts. A new song ("Little Bit High"), delicately picked rather than strummed, was a stand-out, partly because of the space in which the sparse setting allowed her voice to shine.
And really, Ortega's voice is what matters. It moved easily from good rockin' yelp to bluesy shout to show-boating falsetto, but the pure mountain trill of Dolly Parton was where it most frequently returned, particularly on the perky "Bluebird", which could have come straight from the Parton pen. She even name-checked her ("singing 'Islands in the Stream'") on her final song, "Cigarettes and Truck Stops", which was absolutely stunning - poised, graceful, heartbreaking, a classic-in-waiting. If Ortega is capable of writing songs of that calibre she might just yet make "legendary" status.
Watch Lindi Ortega performing "Little Lie":
She played the shit-kicking femme fatale with aplomb, swinging into town to sing a few songs and steal a few hearts
rating
Share this article