The Fall, Brixton Electric |

reviews, news & interviews
The Fall, Brixton Electric
The Fall, Brixton Electric
A powerful sub-lingual assault on the senses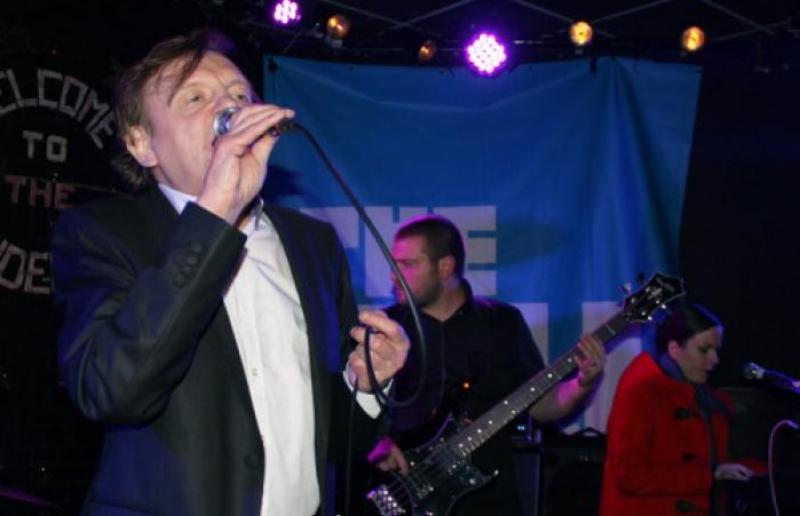 Mark E Smith: almost impenetrable
They begin with "My Door is Never" from 2007 album Reformation Post TLC, and close a little over an hour later with "Sparta FC", from early in the century, and from a long-gone Fall line-up. In between, a flurry of blurred, brutal songs from the new and most recent albums set about pummelling a packed house at the Brixton Electric.
There were toxic, thrilling elements to The Fall's set – in particular the tight fist of vitriolic rock 'n' roll that is "Fibre Book Troll" ('I wanna fucking Facebook troll') and the extended highlight of both the new album and the set that is "Auto Chip 2014-2016".
Copies of the latest album release, Sub-Lingual Tablet – a typically great title (it refers to medication that dissolves under the tongue) – were on sale in the foyer, and it proves to be another strong set from the same group line-up that coalesced around 2008's Imperial Wax Solvent, and a lot lighter and more brittle than the slurred bludgeoning of the group's live sound. The album's cover may look like something you got half price at the Pound Shop but its contents are from another, higher realm entirely. Mark E. Smith's thrillingly epigrammatic lyrics prove almost impenetrable, but you still lean close to catch at their meaning. It's funny how he can create so much confusion from so few words.
Smith acts and sounds committed and involved
They come on at 10.30, an hour after the support band left, and sound sluggish to begin with. The vocal mic is muddy, and the group, featuring two drummers, hammers at the music like it was some tough, sinewy meat in need of tenderising. For a while, Elena Smith's weird and essential keyboard work could barely be heard. This carried on for about four songs but then after 15 minutes or so, he, it, them – or we, the audience – coalesced, and through the likes of "Mr Rhode", "Auto Chip", a stunning "Weather Report" (from Your Future Our Clutter), and what may have been "Hittite Man" and a furious-paced "Bury", strange creatures twisted, turned, rose and fell in the aural murk. The crowd was the usual mix of plane crash survivors assembled in the same room with virtually nothing in common other than the fact that they have come to see The Fall, 37 years and 30 studio albums down the line since 1978's Live at the Witch Trials. There was enthusiastic moshing.
Smith acts and sounds committed and involved, rather than extending the remote indifference you sometimes get at a Fall manifestation, and though it's all but impossible to hear a word he says, the way he pulls focus – amp-fiddling, abrupt walk-offs, abrupt returns, three encores (the last when the venue is emptying out) – means he remains compelling, visceral, venomous and a potent, sub-lingual antidote to the beige like-and-share community culture of these times. The Fall are anti-social, anti-communal, and best experienced in the flesh, in a room full of strangers. We need it more than ever.
The Fall are anti-social, anti-communal, and best experienced in the flesh, in a room full of strangers
rating
Share this article