CD: Tegan and Sara - Heartthrob |

reviews, news & interviews
CD: Tegan and Sara - Heartthrob
CD: Tegan and Sara - Heartthrob
Sister duo drop the indie rock, but keep the heart, on album seven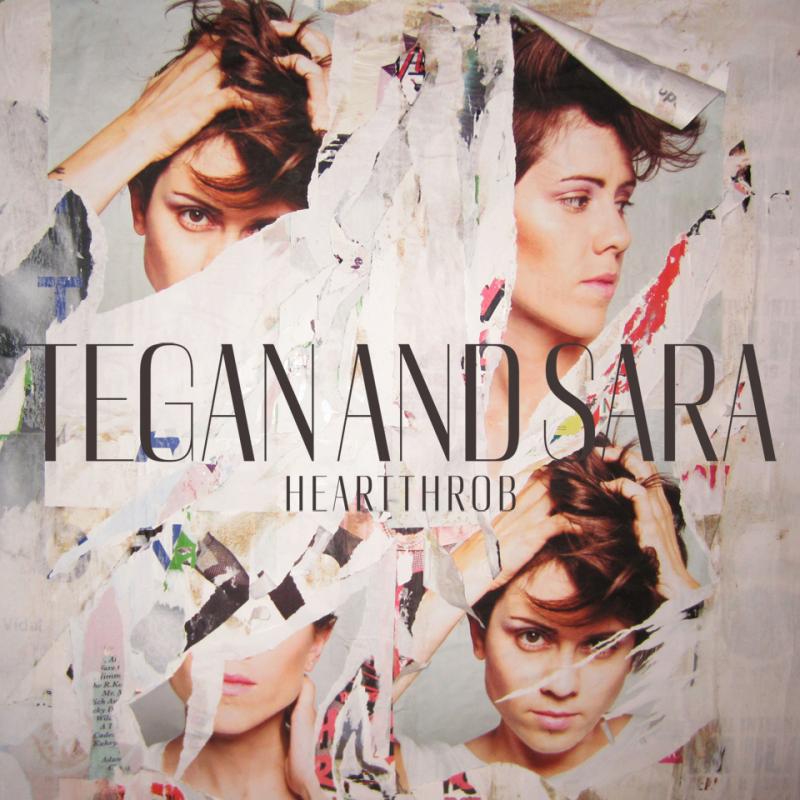 Hearts throbbing to breaking point: Tegan and Sara
To hear them tell it, Tegan and Sara have always been pop stars. It was harder to see a decade ago, sure, when they were spitting out spiky guitar anthems in matching pixie haircuts, but the roots were always there.
That the twins' seventh record drops the guitars so low in the mix as to render them almost inaudible in favour of bombastic electropop shouldn't really be that much of a surprise - there were hints of it on 2009's
Sainthood
, which itself came not long after they collaborated with DJ Tiesto.
Thankfully, Heartthrob takes the majority of its cues from the synths and posing of a 1980s dancefloor rather than empty-headed Eurohouse. That would have been a step too far, as although the musicianship behind this album might be a world away from that of the duo who made This Business of Art, the passion, heartbreak and self-awareness of those lyrics remains.
Heartthrob is predominantly an album of heartbreak, first and foremost: titles like "How Come You Don't Want Me", "I Couldn't Be Your Friend" and "Now I'm All Messed Up" set out its central message loud and clear. With the exception of one rhyming couplet on the first of these, though, the sisters Quin are not the sort of broken hearts who hide behind the living room curtains feeling sorry about the girl this time around. These are deeply sad songs, yes - but also empowering in their own way. Like Robyn's "Dancing on My Own" before them, they're the soundtrack to that part of the breakup where it's fine to sing into your hairbrush and dance yourself better in your pyjamas.
With "Closer", the pair hook the listener in straight away with the most immediate song on the album - and with its defiant disco beat and borderline raunchy lyrics the song deserves its star billing. Both it, and the album, might take the duo in new directions - but the heart remains.
Watch the video for "Closer" below
These are deeply sad songs, yes - but also empowering
rating
Explore topics
Share this article