CD: Kate Bush - 50 Words for Snow |

reviews, news & interviews
CD: Kate Bush - 50 Words for Snow
CD: Kate Bush - 50 Words for Snow
A snowbound lover's perfection slightly marred by icy grandeur
Saturday, 19 November 2011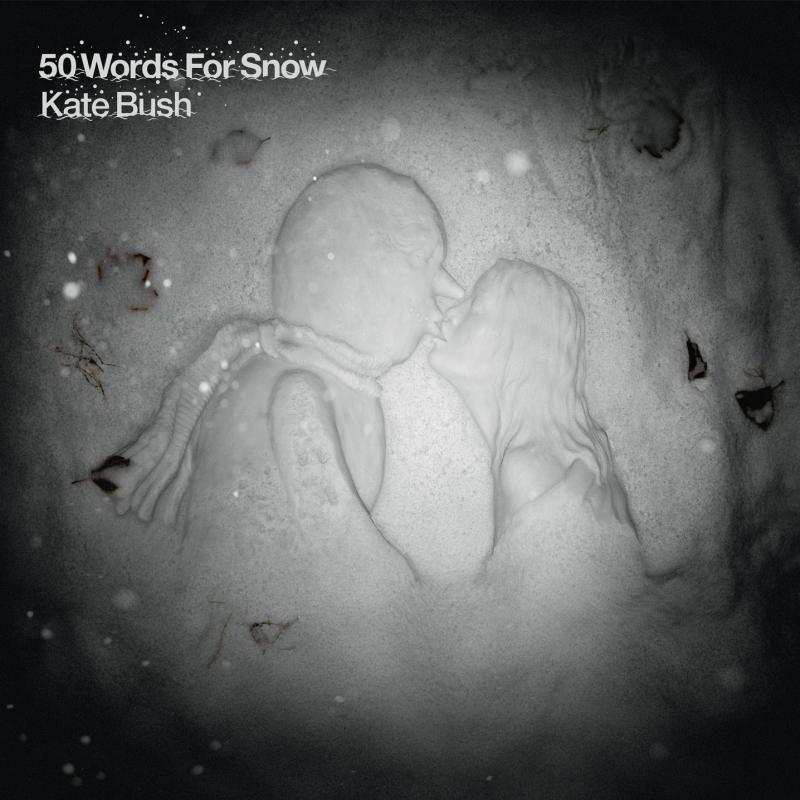 Kate Bush and her snowman lover
Kate Bush has always steered a dangerous course between pure genius and mannerist excess. Her latest album, a hymn to snow and the icy element's soft and crystalline associations, is no different. There are moments when she teeters on the edge of self-parody and cliché and others when she makes music that dazzles as much as it moves. She is a unique British artist, existing in a creative bubble well outside the mainstream yet never marginal or beyond the reach of popular taste.
She is uniquely British, too, or more exactly English, resonating with a strain of our island's culture that cultivates eccentricity as well as a romantic streak that draws on rich poetic imagery and a sometimes over-refined take on sensuality. The album builds slowly – and its subtleties grow on you, unfolding after repeated listening: the first three tracks are slow, moody and introverted. With "Wild Man", a song about the abominable snowman, the pace quickens and her characteristic humour breaks through, but not without the touch of mystery and surrealism that runs through her best work.
The title track features Stephen Fry delivering a melancholy-toned list of names for snow, accompanied by a very seductive instrumental groove propelled with the sublime expertise which drummer Steve Gadd, one of the very best session men in the business, provides throughout the album. Elton John makes a surprise appearance on "Snowed in at Wheeler Street", a song that speaks of love and past lives. The only thing that is not surprising about Kate Bush are the constant and unexpected bursts of inspiration.
"Misty" features a snowman lover, who melts away in the abandoned narrator's bed. Kate Bush is a lover in a cold climate, and the album's downside - which may be a source of pleasure for some – is its super-cool demonstration of prowess and invention. The album is at times let down by Bush's almost flawless high-flying performance and a libido distinguished by icy spiritual grace rather than funk-tinged passion.
Kate Bush has always steered a dangerous course between pure genius and mannerist excess
rating
Explore topics
Share this article