CD: Jack White - Lazaretto |

reviews, news & interviews
CD: Jack White - Lazaretto
CD: Jack White - Lazaretto
Dim lights, thick smoke (and loud, loud music)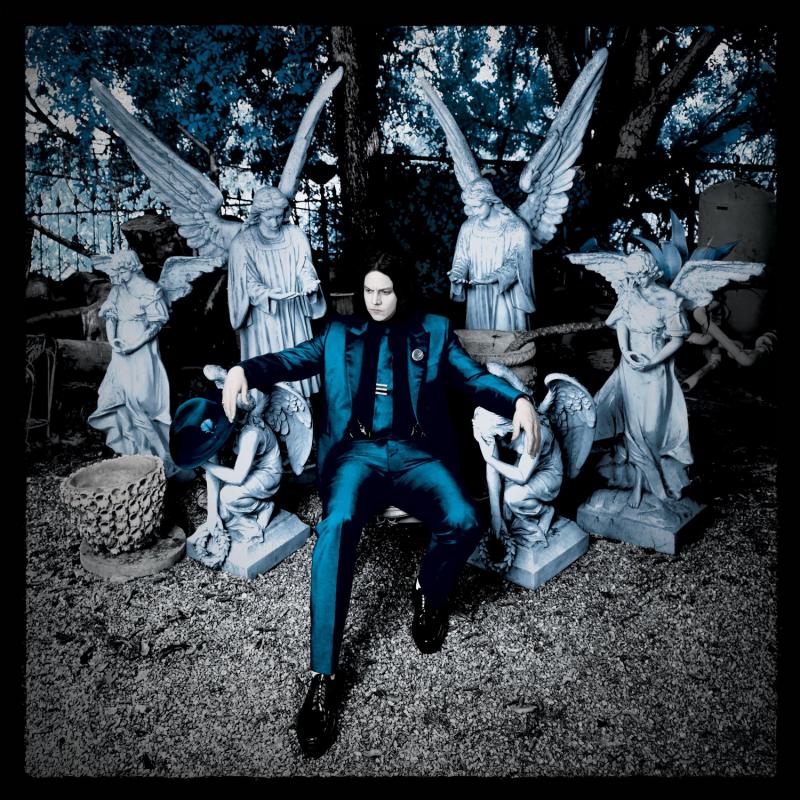 Jack White - Hendrixoid guitars and fiddles that yowl like mating cats
If they ever wanted somebody to make a sequel to Marty Robbins's Gunfighter Ballads and usher in a rockabilly revival for good measure, Jack White is the man. The 11 tracks on this new album - the follow-up to 2012's Blunderbuss - reek of rage, lust, drink and gunpowder (among other things), and most of them crash along like a herd of stampeding buffalo.
Identifying every ingredient White has smuggled in could take years, but he squeezes bags of mileage out of crashing piano chords, guitars that sound like steel girders being hammered out of shape and country fiddles that yowl like mating cats. But, aided by the satisfyingly primitive analog sound, recorded on a couple of 8-track tape machines, anything goes. In "That Black Bat Licorice", for instance, White welds what sounds like a giant Farfisa organ to demolition-derby drums and squealing electric violin, while declaiming his lyrics like a fairground huckster. "Just One Drink" finds him staggering around the Last Chance saloon, propped up by clanging honky-tonk piano, buzzsaw guitar and a deliciously brain-dead beat. The primitive instrumental "High Ball Stepper" allows him to indulge in an orgy of speaker-shredding Hendrixoid guitar, amid weird seagull cries and daft stereo effects. The title track even makes space for a bit of hip hop.
Through it all runs White's love of primitive rock'n'roll, the older and more raucous the better. Carl Perkins and Jerry Lee Lewis would love this record. Maybe most of all there's his instinctive feel for country music, which runs through the whole disc in some shape or form and every now and then coalesces into a moment of prairie magic. "Temporary Ground" opens with groaning hoedown fiddle and acoustic guitar before opening out into a rolling ballad decorated with piano, pedal steel and a nifty harmony vocal from Ruby Amanfu, who pops up fruitfully all over the disc. Then there's "Entitlement", superficially a country weepy (more pedal steel here) into which White has shoehorned an impassioned rant about people who think the world owes them a living.
Jack White is, by all accounts, a contrary kind of guy. That hasn't stopped him from making a darn fine record.