CD: Elvis Costello & The Roots – Wise Up Ghost |

reviews, news & interviews
CD: Elvis Costello & The Roots – Wise Up Ghost
CD: Elvis Costello & The Roots – Wise Up Ghost
Has the man out of time really gone hip hop?
Tuesday, 10 September 2013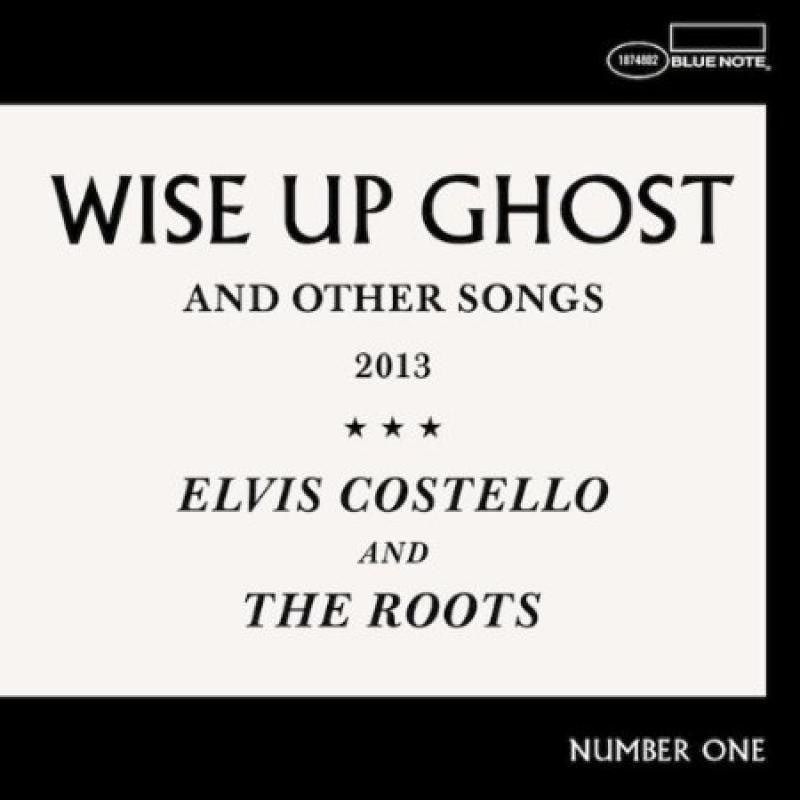 Costello: always interesting, always interested in trying something new
Alex Turner says he wants to sound like 50 Cent. Adele has recently been recording with Wiz Khalifa. There really are very few musical barriers to be demolished these days. But 59-year-old Elvis Costello goes hip hop? Now that's a turn up for the books that shows that, not far off 40 years of making music, the man out of time still has the ability to shock.
Calm down. Wise Up Ghost is not exactly Kanye. This stylistically mixed album was recorded in late-night sessions with skilful all-rounders The Roots, who Elvis bonded with on Jimmy Fallon's chat show when they aired their knowledge of his, erm, roots, by playing "Secret Lemonade Drinker" – the R White's Lemonade theme that the young Declan MacManus famously sang on with his bandleader dad Ross.
When Costello pinches old lyrics, he is at least borrowing from a master
There is a welcome low-key, jammy feel to the album. Opening track "Walk Us Uptown" has an engagingly ramshackle Tom Waits feel to it. "Refuse to Be Saved" has a funky Stevie Wonder Innervisions groove. Rumours of Costello's hip hop conversion are largely exaggerated. There are the occasional wordy semi-raps but the moody croon of This Year's Model is still distinctly discernible.
One of the more intriguing aspects here is the way Costello recontextualises and reinterprets his back catalogue. Hunter S Thompson once said you know you are in a bad way when you start plagiarising yourself, but when Costello pinches old lyrics, as he does on "Stick Out Your Tongue" – a reboot of his own Pills And Soap – he is at least borrowing from a master.
The Blue Note logo on the sleeve is apt. There is a loose, jazzy, nostalgic vibe to Wise Up Ghost. "Tripwire" edges towards an almost doo-wop sensibility. After pop, punk, reggae, jazz, classical, country, soul – you name it, apart from Mongolian dubstep, Costello has probably played it – this is an album that shows that he is still a musical explorer, still interested in venturing down different avenues. He has taken some wrong turns in the past, but Elvis is back on track again.
Overleaf: listen to Elvis Costello & The Roots' " Walk Us Uptown"
There is a welcome low-key, jammy feel to the album. Rough and ready in a good way
rating
Share this article