CD: Django Django – Born Under Saturn |

reviews, news & interviews
CD: Django Django – Born Under Saturn
CD: Django Django – Born Under Saturn
The Scottish band strike gold with a move towards the dancefloor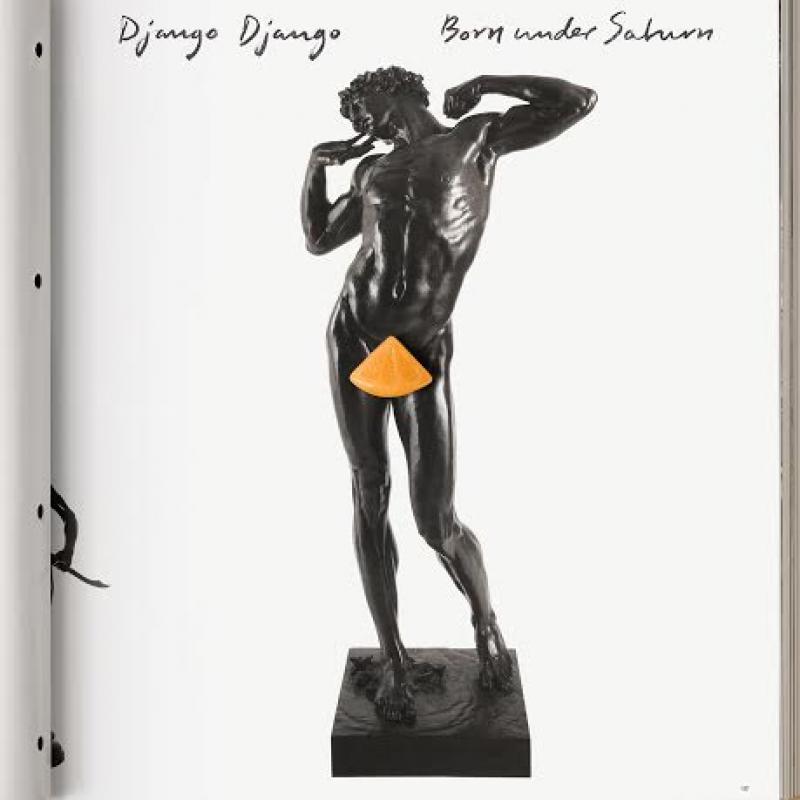 Songs so good, they can force inanimate objects to dance
So, what I'm probably supposed to do when reviewing Django Django's new album, Born Under Saturn, is mention the sleeper-hit success of their 2012 self-titled debut. I'm then definitely supposed to do a funny and find some suitable similes before summing up with something pithy and sage. The trouble is, I'm stuck here grinning like an idiot while thoughts flit in and out without ever finding room to land.
Melodies can do that to you – stop you thinking and drag you into the moment, where meaningful reflection is all but impossible. Like being
really
pissed, but without the hangover.
What I can tell you is, much like their debut, this is an album full of terrifically tricksy tunes that do exactly what you expect them to do right up to the point where they don't, having decided to do something much, much better instead. These perfectly-pitched sucker punches pepper this album, giving much-needed light to the lyrical shade. Particular bright spots include the ebbing acid wash of single "First Light" and "Shake and Tremble", which sounds like I imagine The Cramps would have, had they made an assault on the charts fronted by a Beach Boys barbershop on barbiturates. Similarly impressive are the percussive, playful psychedelic grooves of "Found You" and "Shot Down".
This is a more disciplined, more honed album than its predecessor – and one that seems to have a much more singular and groove-led purpose. That they've managed to achieve this without sacrificing charm and eclecticism is to their credit, and most notable on forthcoming single "Reflections". It's a Frankenstein's monster of a tune, with those vocals, Italo house piano, arpeggiated synths, stuttering drums and a sax solo (yep, really) stiched together to make something completely new, yet recognisably Django Django.
It's this striking sense of identity that, ultimately, makes an album of potentially disparate parts such a coherent success and a clear contender for album of the year. Born Under Saturn is full of hooks, baited with earworms and certain to land plaudits and praise.
Overleaf: Watch the video for "Reflections"
Born Under Saturn is full of hooks, baited with earworms
rating
Explore topics
Share this article