CD: The Blow Monkeys – Staring at the Sea |

reviews, news & interviews
CD: The Blow Monkeys – Staring at the Sea
CD: The Blow Monkeys – Staring at the Sea
Eighties pop pin-up Dr Robert gets in touch with his pastoral side after over two decades, but was it worth the wait?
Thursday, 24 February 2011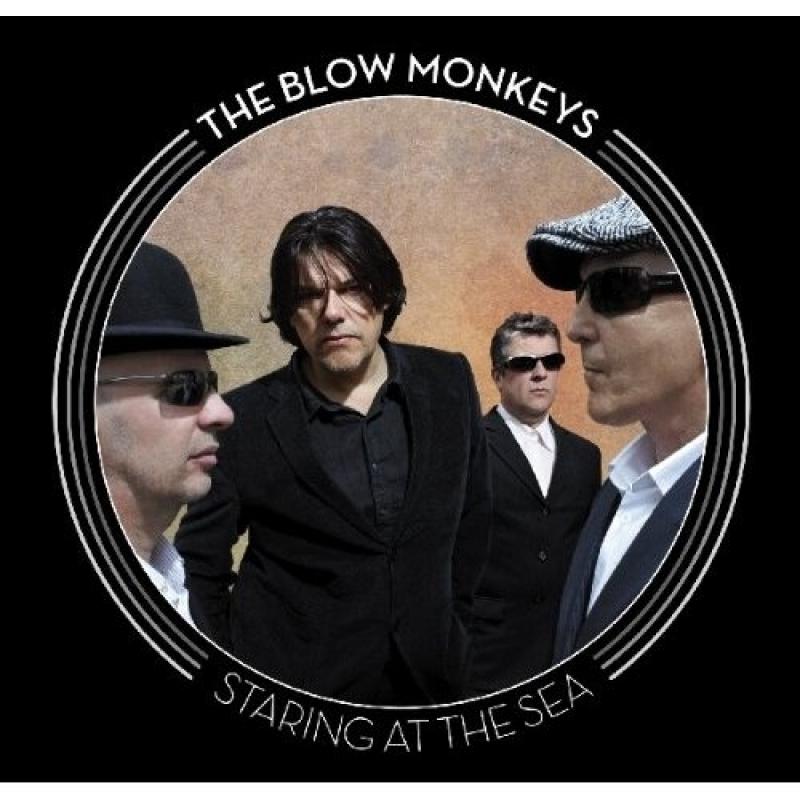 The Blow Monkeys: Finding a whole new scene to dig two decades on
It is a crowded market for primate reunions at the moment. In the same week that Davy Jones, Peter Tork and Micky Dolenz announced that they are hardnosing the highway again minus Mike Nesmith, the original line-up of eighties pop nuts The Blow Monkeys release an all-new album. While the former will no doubt opt for pure nostalgia on their forthcoming tour, the latter, led as ever by Dr Robert, aka Robert Howard, are rather more creative.
On this follow-up to 2008's Devil's Tavern, the shiny pop soul of "Digging Your Scene" and "It Doesn't Have To Be This Way" is largely gone, replaced by a reflective, mellow mood. On the melancholy-flecked title track, for example, Howard recalls his East Anglian youth, spending endless monotonous days at wet, windswept English seasides. "Hanging on to the Hurt" could be a dad-rock sibling of "Don't Look Back in Anger", with added angst.
Howard worked with Paul Weller during his own band's hiatus and there is a definite stripped-back pastoral Wild Wood feel here. Less full-on eye-liner, less full-on production. He lives in the Spanish countryside these days and various songs are inspired by the landscape he encounters on the school run. Don't panic, Howard hasn't gone totally spaghetti western, there is still a proto-Britpop sensibility on Andalucia-tinged tracks such as "Prayin' For Rain" and "The Killing Breeze".
The stand-out moment, however, does hark back to their early sound. On the psychedelic funk of "Seventh Day", Mick Anker's spiralling bass is foregrounded and the brass lets rip to floor-shaking effect. When bands reconvene in middle age it is not easy to recapture the magic that made them great in the first place. The old music would be as awkward a fit as the old trousers, yet somehow the mix of old and new works here. A graceful return to form drawing on Howard's instinctive pop sensibility and adding a nice Spanish garnish. Olé Olé we're The (Blow) Monkeys indeed.