CD: Širom - A Universe That Roasts Blossoms for a Horse |

reviews, news & interviews
CD: Širom - A Universe That Roasts Blossoms for a Horse
CD: Širom - A Universe That Roasts Blossoms for a Horse
Boundary-breaking Avant-folk from Slovenia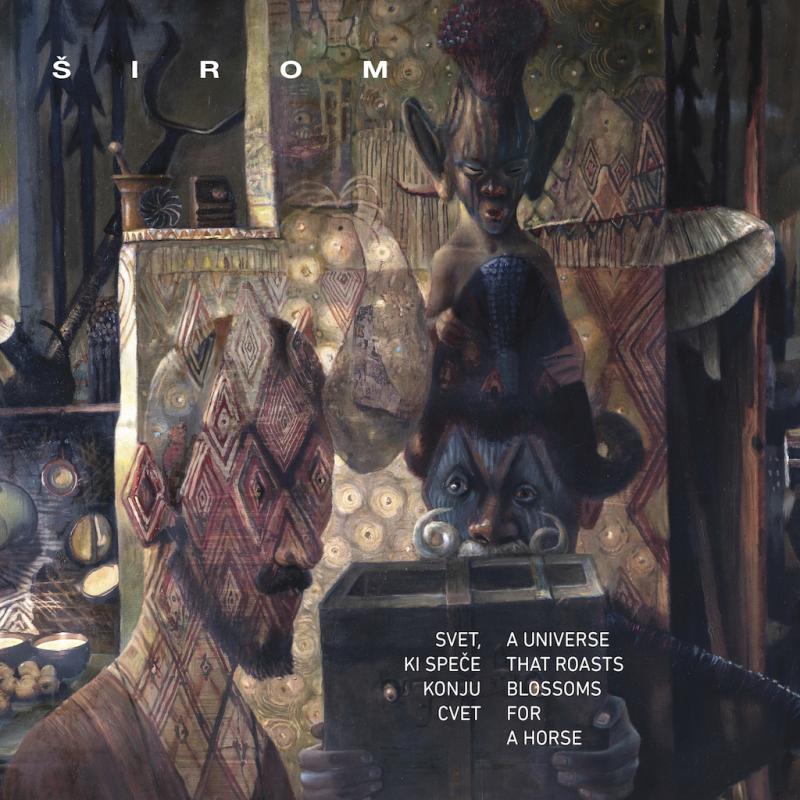 Širom: music from nowhere and everywhere
Avant-folk differs from traditional music, as it isn't rooted in place but draws its inspiration from a cultural universe without boundaries.
Širom are three Slovenian multi-instrumentalists, and the extraordinary
array of sounds
they make could at various times be mistaken as Chinese, African, Balinese or Appalachian. Slovenia is a country that sits on a fluid frontier between Italy, Austria and the Balkans and its liminal position has produced some outlandish cultural fireworks, not least the world-famous and mould-breaking philosopher Žižek. Širom have the same wide-roaming yet focused quality.
The instruments played by Itzok Koren, Simo Kutin and Ana Kravanya include various banjos, gamelan, hurdy-gurdy, tampura, violon, frame drum and other forms of percussion. There is something both exotic and magical about music that feels as if it might have been created to serve the needs of an as-yet-not-invented religion, the echoes of loci of power, spread across the network of a psychogeographical inner universe. There are moments of recognition – the mournful sound and microtonal indeterminacy of a bowed string, the limpid and soft percussion of a balafon, or a keening voice that recalls South Asia.
"Sleight of hand with a melting key" is typical of the tracks on the CD: a musical suite in several movements that is as poetic as its title suggests: both archaic and sophisticated, the piece segues from a trance-like dialogue between hurdy-gurdy and drums to a bewitching sequence of banjo, percussion and Chinese-inflected violin. We are well away from the world of tempered scales here, and the journey that Širom take us on is a kind of surrealist dream, full of surprises and with little obvious feel-good comfort. There is never the resolution that makes so much popular and folk music appealing, but there is a constant challenge to the ear that is, in spite of the cliff-edge it frequents, enchanting, and bears repeated listening.
The journey that Širom take us on is a kind of surrealist dream
rating
Explore topics
Share this article