Album: Ruby Turner – Love Was Here |

reviews, news & interviews
Album: Ruby Turner – Love Was Here
Album: Ruby Turner – Love Was Here
Go and hear Ruby Turner perform live
Wednesday, 22 January 2020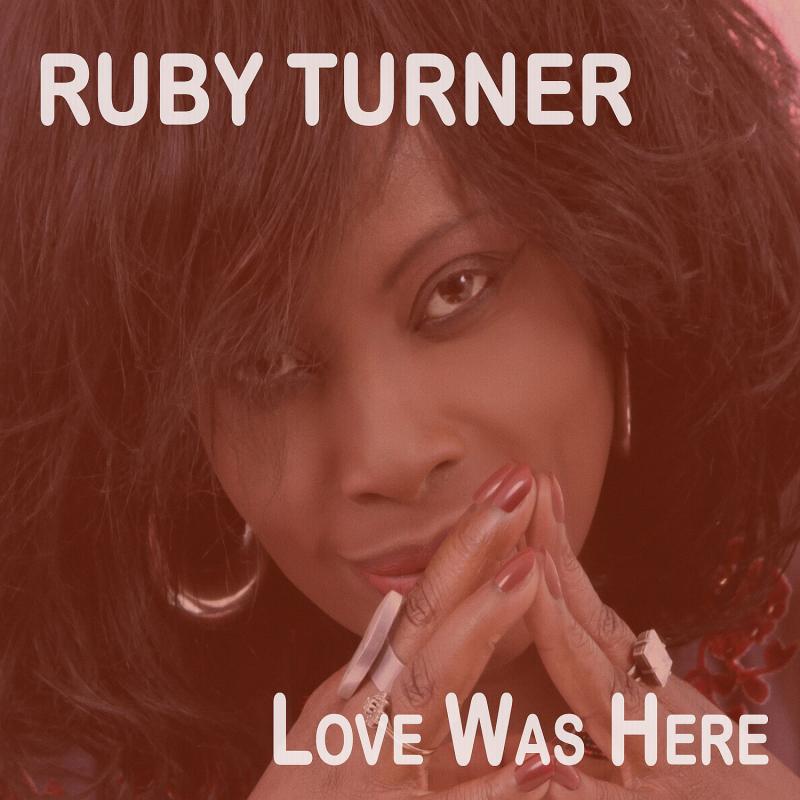 One can only marvel at the versatility of Ruby Turner. As a vocalist, she spans the whole blues/soul/ R&B spectrum, and has been a major presence on the British scene since the late Seventies.
Her unvarying capacity just to step forward and deliver a strong line, clear words, and powerful emotions are an unfailing and unique aspect of the musical life of this country. Perhaps the Halls of Fame and the honours system have a bit of catching-up to do.
She has done everything from taking a major role in the British blues movement at the instigation of Alexis Korner, to performing Ray Charles' "You Are So Beautiful" to the throngs in The Mall at the Queen's 2012 Diamond Jubilee. Perhaps there is a danger that she can be taken for granted while the light shines on her illustrious bandleaders. The title of her first studio album back in 1986, quoting Mao Zedong, hinted at that idea rather well: Women Hold Up Half The Sky.
She does all she does so instinctively and so well, and yet her attitudes to life and to work are appealingly down-to-earth. When asked by an interviewer (Cerys Matthews) how she does it all, her answer is that her secret is simply to "try never to lose the joy of singing," to "be grateful for every moment", and to "serve the music and it will serve you well." Amen to all three of those.
Love Was Here, her 20th album, is the result of a collaboration with the songwriting partnership of Nick Atkinson and Kat Eaton. Kat Eaton also joins Turner on backing vocals, and there is some of that magisterial Turner range on display on the album's 11 tracks.
Turner has said that the method of developing these songs has been to collect song ideas and phrases of music and/or lyric over a longer time, record them into her phone, and then to take them to Atkinson (who has also worked in a songwriting partnership with Lewis Capaldi) and Eaton so they can work at them together and build the ideas into songs. This is a method which could run the risk of being a bit formulaic, and she does indeed seem to slip almost too effortlessly into the easy groove of the radio-friendly single in songs like "Won't Give You My Heart to Break" or "Love Was Here." In truth, it is only when one can sense the powerful live performer in Turner taking over that her true strengths really emerge.
The best example of that is in the song "Better Way," in which protest, anger and determination take over, as dictated by the lyric: "We're fighting to be heard/ Can't hear a single word." The album version of this song gives a hint the power which it could pack if developed live, as Turner's voice starts to soar gospel-style over the backing vocal. Another satisfying, contrasted moment is her grief-stricken unaccompanied ending to "Love Was Here." It is again that lack of contrivance, the ability to trust the moment, and again one has the sense that it surely could, should and would be more compelling in the live context.
The song "Chasing Love", added as a bonus track on the end has a different, unexpected kind of magic. Part of the recording was made in Hong Kong, and Turner has entwined her melodic lines around the counter-melodic invention and the other-worldly sliding of what sounds like an erhu (played with real panache by an unnamed but remarkable soloist).
Ruby Turner is a very fine singer. But this album, for me at least, served as a reminder that best way to witness her craft is live, either in her Ronnie Scott's residency starting next week (sold out but there may be returns) or with Jools Holland's band.
The most powerful song is "Better Way" in which protest, anger and determination take over
rating
Explore topics
Share this article