Album: John Scofield, Steve Swallow, Bill Stewart - Swallow Tales |

reviews, news & interviews
Album: John Scofield, Steve Swallow, Bill Stewart - Swallow Tales
Album: John Scofield, Steve Swallow, Bill Stewart - Swallow Tales
Trust and empathy between musicians built up over decades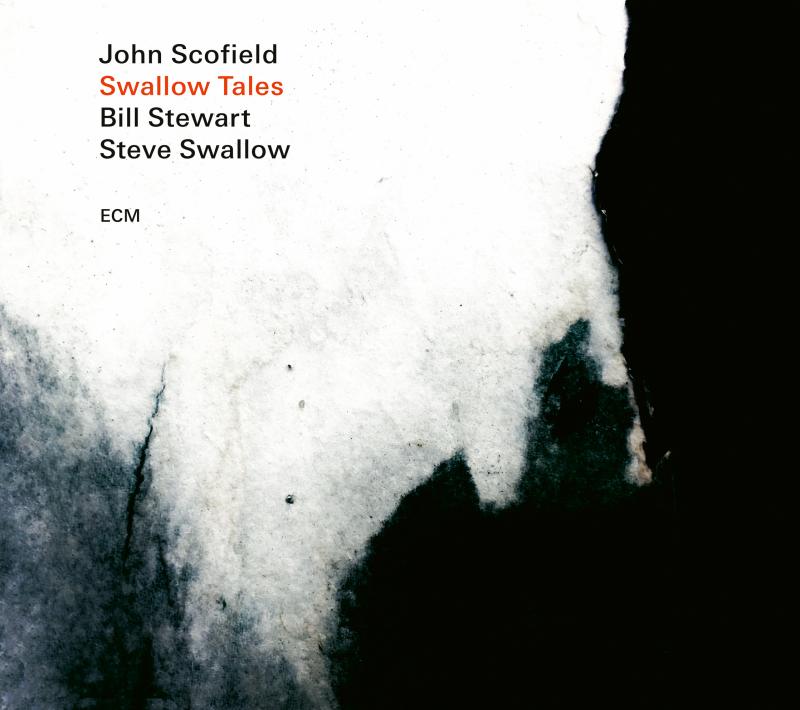 'Scofield's playing holds attention throughout with its inventiveness and infinite variety'
Swallow Tales is a great album. It took three musicians fewer than five hours on one afternoon in New York studio in March 2019 to make. But there again, it also took them more than 40 years.
John Scofield became aware of bassist Steve Swallow in the 1960s when he was a teenager. Swallow was on some of the first albums that the young guitarist owned. Scofield then became his student at Berklee College in Boston, the age difference between them just over 11 years. "He was an established great and I was a rookie," he recently explained in an interview. Scofield and Swallow first recorded a pair of albums in the trio format together in 1980 with drummer Adam Nussbaum. And since then "we've played a zillion gigs and made a bunch of records over the years... I've learned so much from him." Scofield talks of Swallow not just as a friend but as a mentor. The easeful and complementary way in which they work together has a particular appeal: as he says of their collaboration, "Sometimes when we play it's like one big guitar, the bass part and my part together."
For this recording, Scofield's first as leader for ECM, they just went into the recording studio and played, then sent the recording off to Manfred Eicher "and he took it." The tunes, all by Swallow, are compositions that all three musicians evidently have completely under their fingers and under their skin. "We played them cold," Scofield says.
They include "Eiderdown", Swallow's first ever recorded composition, which made its debut on a Blue Note album, Basra, by drummer Pete La Roca in 1965. Those who appreciate Scofield's rockier excursions, such as the early 80s albums he made with Miles Davis, from Star People to You're Under Arrest, will appreciate the angularity and hip anger he brings to "Portsmouth Configurations". There is harmonic adventure aplenty in "Radio" and all the serenity and elegance one could ever want in "Far Away".
Scofield's playing holds attention throughout with its inventiveness and infinite variety. He brings a jaunty asymmetry to every phrase, that ability to create both flow and disruptiveness: the ways he shapes, bends and distorts the sound are a masterclass. The more you listen, the more you appreciate both his subtlety and his unpredictability. Drummer Bill Stewart makes an astonishing contribution to the trio, too, an instinctive awareness of and feel for level, and an ever-present empathy.
For me, there is a particular moment in each track when the goosebumps come. Without fail. Every time. It is when Scofield metaphorically steps back from his soloing, and respectfully hands over the limelight to the deeper sonorities and the wonderfully persuasive and balanced melodic voice of Swallow's electric bass. The guitarist then stays silent for a moment – and in the peaceful "Far Away", it is a long moment – to re-emerge in the role of an accompanist finding delicate and ethereal ways to bring more harmonic colour to Swallow's soloing. It is done with grace and palpable respect. He can be quiet like Jim Hall, as on the opener "She Was Young", or spectrally eerie – more like Nguyên Lê, say – on "Awful Coffee".
In a world where confrontation, stridency and disdain become normalised, it is simply good to be reminded what trust and mutual admiration and inspiration between top-flight musicians built up over decades of friendship can achieve.