Album: Jamie Lenman - The Atheist |

reviews, news & interviews
Album: Jamie Lenman - The Atheist
Album: Jamie Lenman - The Atheist
UK Alt-rock cult hero Jamie Lenman returns, smoothed out yet still honest and full of charm
Saturday, 19 November 2022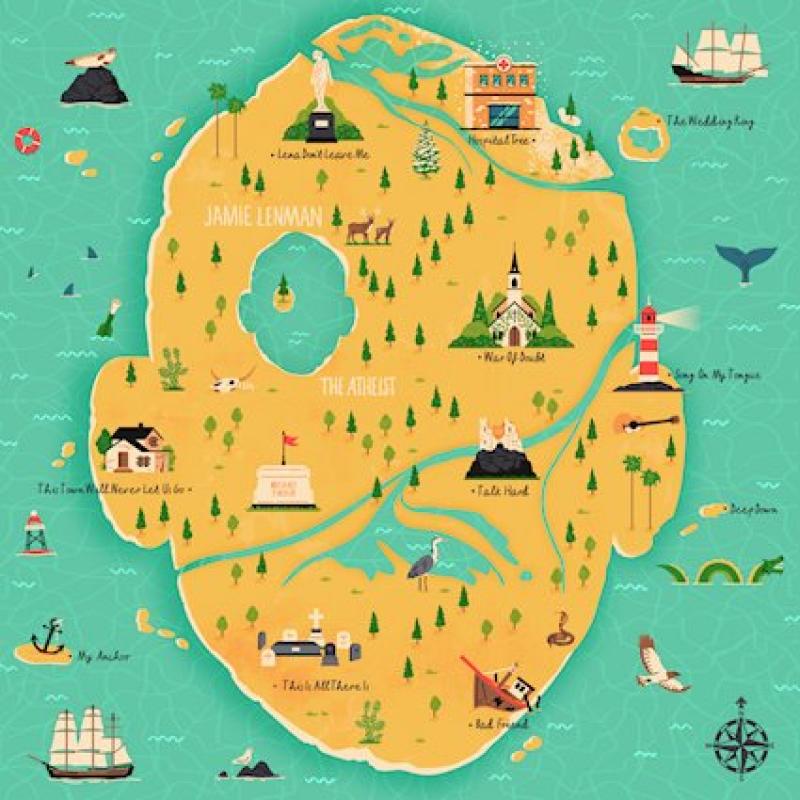 Jamie Lenman: 'one of the most creative and open songwriters around'
Jamie Lenman is as cult an icon as cult icons can get. The former guitarist, song-writer, frontman of Reuben, a band unfortunately most notorious for breaking up, but still dearly beloved by a devoted, passionate fanbase.
Lenman has since carved for himself his own niche as a solo artist, kickstarting his solo venture with 2013's double-sided debut album Muscle Memory. A handful of albums and an EP have followed, cementing his crown as one of the UK's lesser-known but underrated alternative rock stars.
Returning with his fourth album, The Atheist, Lenman sets his stall out on a smoothed-out alternative-rock sound that is sickly sweet and catchy – a heavy departure from 2020's King of Clubs. Where that one was brooding with angst and anger, The Atheist is full of riffs and hooks large enough to catch any number of sea beasts. Although alternative rock has been Lenman's bread and butter since his band days, solo he hasn't shied away from experimenting, bending and twisting rock to see what comes out.
Opener "This Is All There Is" is straight-laced rock, with huge chords coupled with off-beat guitar leads in the chorus, while single "Talk Hard" follows, full of Lenman's immutable character and charm. With an uplifting chorus it's an undeniable crowd pleaser, one to leave gig-goers singing in unison wherever Lenman tours.
Part of Lenman's unmistakable charm as a songwriter has always been his bare-faced, heart-on-sleeve honesty. His solo material in particular has always been uncompromisingly him, and that is more true than ever with The Atheist. With his feelings on religion sprinkled throughout, he also takes time to focus on his feelings for his wife on the anthemic sing-a-long "Lena, Don't Leave Me".
Elsewhere, "Bad Friend" has Lenman putting himself under the microscope, questioning the health of his presence on others. "War of Doubt" closes on an existential note, bringing a larger presence to what is a personal and inward album. The rounded-off edges may lack the same punch as his prior work, but The Atheist still proves Lenman to be one of the most creative and open songwriters around.