Album: Fiona Monbet – Maelström |

reviews, news & interviews
Album: Fiona Monbet – Maelström
Album: Fiona Monbet – Maelström
Brilliant violinist moving to a bigger canvas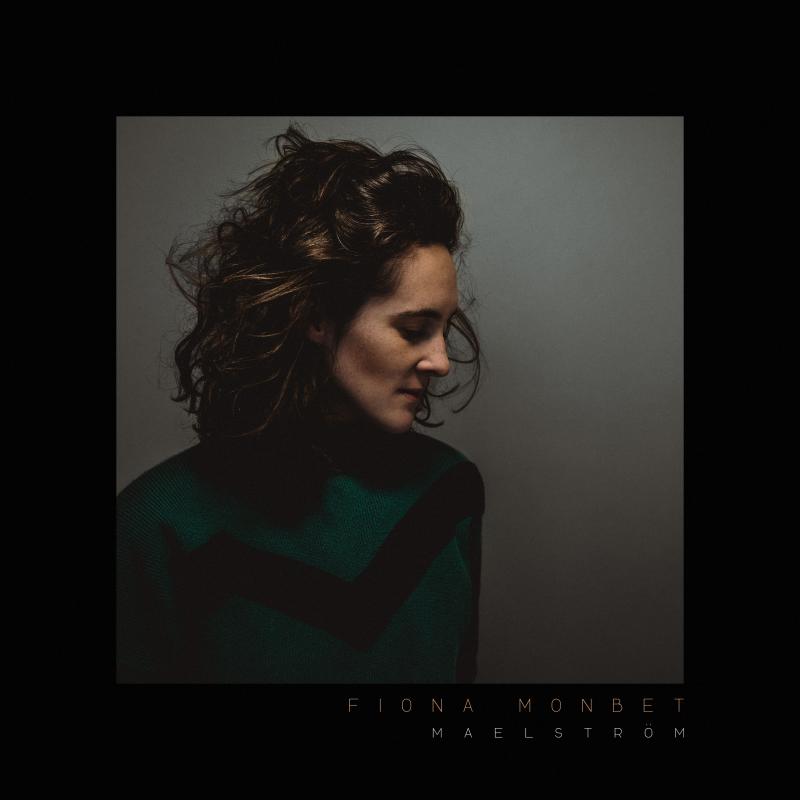 Fiona Monbet is a phenomenal violinist with a huge expressive range. Her credentials, above all in jazz, are impeccable: the late Didier Lockwood once declared the Franco-Irish musician to be his "spiritual daughter", but her influences range considerably wider than that remark might suggest.
Her previous album,
Contrebande
(Crescendo, 2018), established her not just as an astonishingly strong musical presence, but also gave clues to her versatility.
Now, nearly four years on after the album release, she says that she has performed her very last "Contrebande" concert with guitarist Antoine Boyer. Her music has been evolving, growing in heft and scale. One can observe how successfully she has moved onwards into a broader career. No, hold that thought because it's not quite accurate: she has three careers.
As the publicity for her new album, Maelström (Fo Feo Productions) makes it clear, she is now "violoniste, compositrice et cheffe d'orchestre" (violinist, composer and conductor). And all three are for real; she is doing them at top level. As a composer, the list of film credits is growing. As conductor, she is very active in France, and has a conducting post at the Orchestre National de Bretagne alongside Grant Llewellyn. She has also recently premiered an opera in Dublin, and there is a UK concert to look forward to, a fascinating programme with the BBC National Orchestra of Wales in Cardiff on 29 April, an event which will see her in all three roles.
As is apparent from Maelström, it is the bigger canvas which draws her. As she has said in a recent interview: "I have a love for analysing scores and a wish to understand the writing techniques of the works I conduct. Conducting has led me to discover an infinite kingdom [...] but it is the repertoire for large orchestra which overwhelms me above all." And that is certainly the direction of travel of most of Maelström. The larger ensemble gives her all kinds of expressive possibilities both as composer and as the lead soloist to sail over it.
Perhaps the most ambitious and atmospheric piece is towards the end of the album. "Cantus Carminis" starts with Monbet improvising over a chromatic cantus firmus from the cello, but with the textures then inexorably thickening and deepening, the urgency increasing, the violin-playing taking on the mantle of Jean-Luc Ponty with her as soloist out in front doing multi-string slides and fast string-crossing arpeggios. Then, with brass entering, comes an increasingly triumphant and anthemic sense of having arrived. It is overwhelmingly joyous. The secco ending is curious, with the piano sound recessed and echo-ey (the pianist is the excellent Auxane Cartigny, also mentored and championed by Didier Lockwood). The piece makes the way for a competely contrasting vibe: the repose of the final track "Cerise", an intimate duet with Cartigny.
Other tracks are fascinating for the different directions they take, often like a switchback. "Tango Castagneri", is, as the title alludes, all about the strings (Castagneri was the leading luthier and violin dealer in 18th century Paris). Monbet makes the string section earn their keep and scamper at ridiculous speed, and then brings in the glorious sound of a fine orchestral French horn player (Emile Carlioz). Both "Um Sonho" and "Bossarama" are inflected with a breath of Brazil, but the former suddenly, briefly, lands us in the first movement of Ravel's String Quartet, and the latter has Monbet playing games with the violin imitating vocal hiccups. There are interesting games with thematic material too. In "Irish Gospel", after a lyrical and simple start with piano, Monbet starts to borrow recognizable film-song hooks: a phrase from Henry Mancini's "Moon River" finds itself in a calm and purposeful clinch with Giorgio Moroder's "Take My Breath Away". There is a big role in several tunes for one of France's young star clarinettists, Florent Pujuila, who often acts as a calm and discreet foil to Monbet's heart-on-sleeve passion.
Another young star of European violin recently said that whereas the virtuosi of the past were condemned to play a lot of notes, the modern virtuoso needs "to inhabit different moods – to make each note have its own story." Fiona Monbet is on a similar but not identical journey. What Maelström shows is a musician increasingly equipped to make authentic and personal music on her own terms. And this album with its wealth of material and its many moods is an important step along that route.