Album: Ezra Furman - Sex Education OST |

reviews, news & interviews
Album: Ezra Furman - Sex Education OST
Album: Ezra Furman - Sex Education OST
Furman lays out tunes of teenage awkwardness while keeping cliché at bay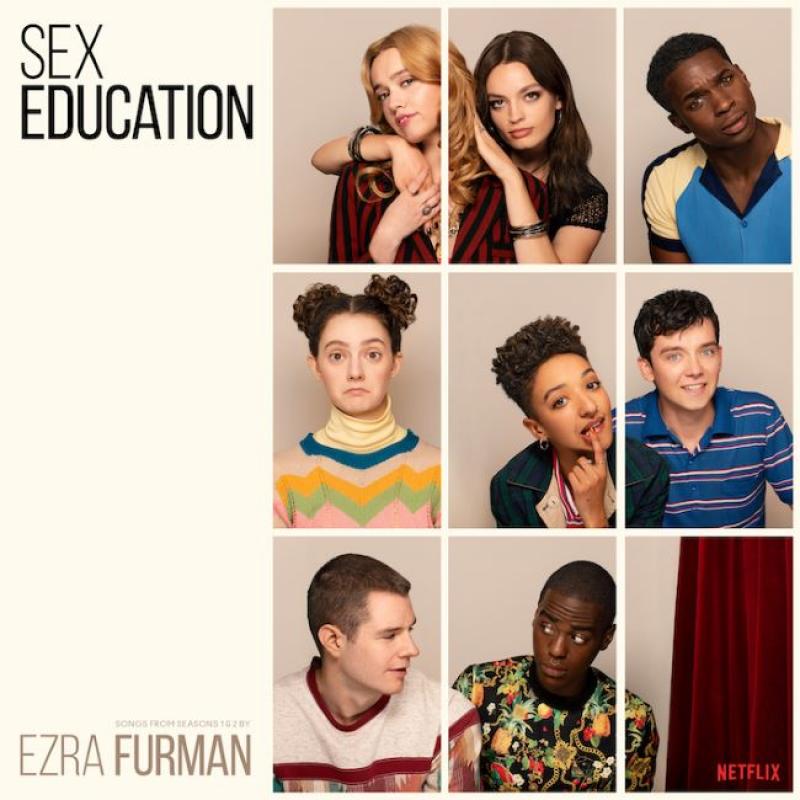 'Sex Education': sweet and slightly strange
Netflix's sweet but slightly strange drama Sex Education is already two series into its tale of teenage awkwardness in the face of growing up, with a third planned for when the Covid-19 plague is over. Yet it is only now that the soundtrack is being unleashed on the record-buying public.
That said, it doesn't actually include such classics as Bikini Kill's "Rebel Girl" or Generation X's "Dancing with Myself", which have both featured among a rich treasure of tunes that must have been new to the show's target audience. Similarly, the album is distinctly short of modern youth-orientated sounds, with a complete dearth of grime, drill, hip hop or autotuned R'n'B. Instead, this soundtrack is made up tunes from Ezra Furman that are stylistically rooted deep in the 1960s and 1970s – even going so far as to resurrect Bo Diddley's a shave and haircut and two bits groove from the Fifties, for the lively "At the Bottom of the Ocean".
In fact, fans of Furman's recent, more riotous Twelve Nudes may be surprised by her musical direction on this album more generally. Instead of punk rock sounds, Sex Education is far closer to the acoustic guitar-driven, Laurel Canyon school of singer songwriters in its approach, especially on tunes like "Splash of Light" and "Every Feeling". Elsewhere there are covers of the Clovers' doo-wop classic "Devil or Angel" and Melanie's "Good Book", and even a fine take on LCD Soundsystem's "I Can Change", as well as a few retreads from Furman's own back catalogue.
Given that it's got to be a few years since Furman's own high school experience, Sex Education is a fine soundtrack that stands up well without the show's visuals – with lyrics that have just the right balance of the melancholy teenage view of the world without slipping into cliché and mawkishness.