Album: Be Your Own Pet - Mommy |

reviews, news & interviews
Album: Be Your Own Pet - Mommy
Album: Be Your Own Pet - Mommy
Noughties noisemakers are primed for the Y2K revival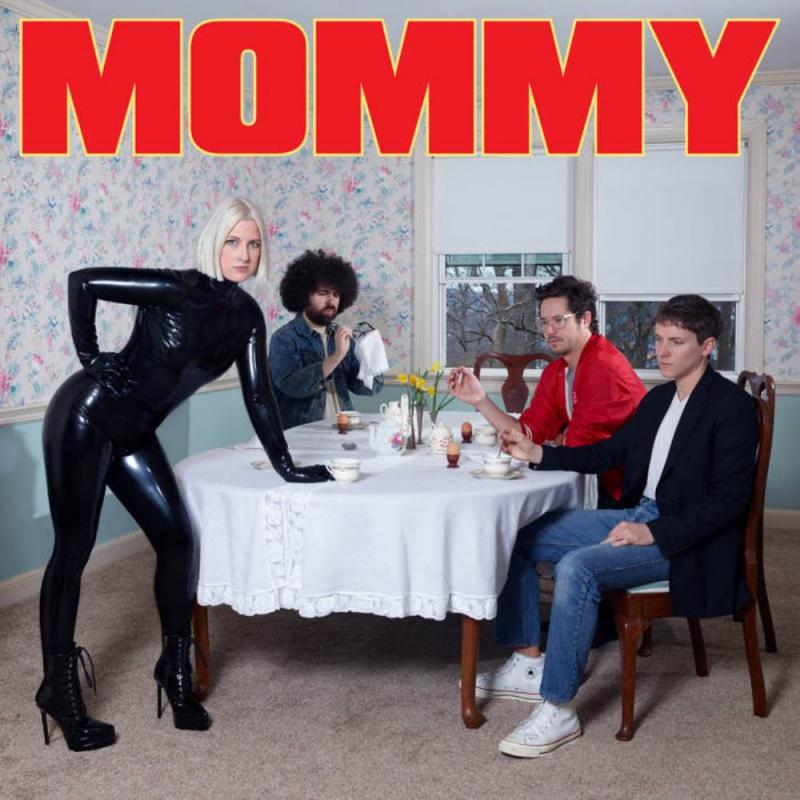 It shouldn't be news to you that thanks to Gen Z, Y2K is making a comeback. From fashion threads to cultural memes, our feeds are a wash of "nowstalgia". After 15 years away from the dive bars of their youth, Noughties noisemakers Be Your Own Pet are primed for the revival.
It was actually another indie figurehead (admittedly who's not left the mainstream music scene) behind the record coming together though. Not content with jamming out the old hits, the daydream of a single Nashville performance quickly morphed into a string of shows supporting Jack White, a man expertly crafting our new music listening on his Third Man Record label (see The Raincoats' Gina Birch's solo release and the upcoming riotous return of Sheer Mag later this year).
Of course, the Nashville quartet isn't the first act of an era to make a comeback. Pulp are fresh from headlining Latitude Festival last month and Blur frontman Damon Albarn is egging on the Gallagher brothers for their own inevitable reunion. But for this Nashville quarter who sidled up against the likes of Black Lips and No Age in a wave of similarly scuzzy acts noughties, Mommy isn't the sound of a nostalgia trip around the legacy circuit.
Critics looking for more of an evolution from the band's debut and 2008's Get Awkward will find it in Mommy. All it took was transcending their teenage years into new levels of anxiety and FOMO. As Pearl jokes in recent single "Goodtime!" "I can't do that shit anymore / I have two kids and a mortgage. Fuck!" But they needn't have worried. We're all using our millennial lungs to blow up the inflatable backpacks and head back into the pit to greet them. "Rubberist" chimes with the disco bells of Blondie's Rapture and boasts new wave guitar riffs to match. While Devo-inspired opener "Worship The Whip" positions vocalist Jemima Pearl back where she belongs as she demands in her signature drawl: "Lick it up, baby, lick it clean!"
Their third and first record in 15 years against the backdrop of a society in crisis, Be Your Own Pet's awkward anthems are still best in show.