Album: The Anchoress - The Art of Losing |

reviews, news & interviews
Album: The Anchoress - The Art of Losing
Album: The Anchoress - The Art of Losing
A timely exploration of women's woes which pulls precisely no punches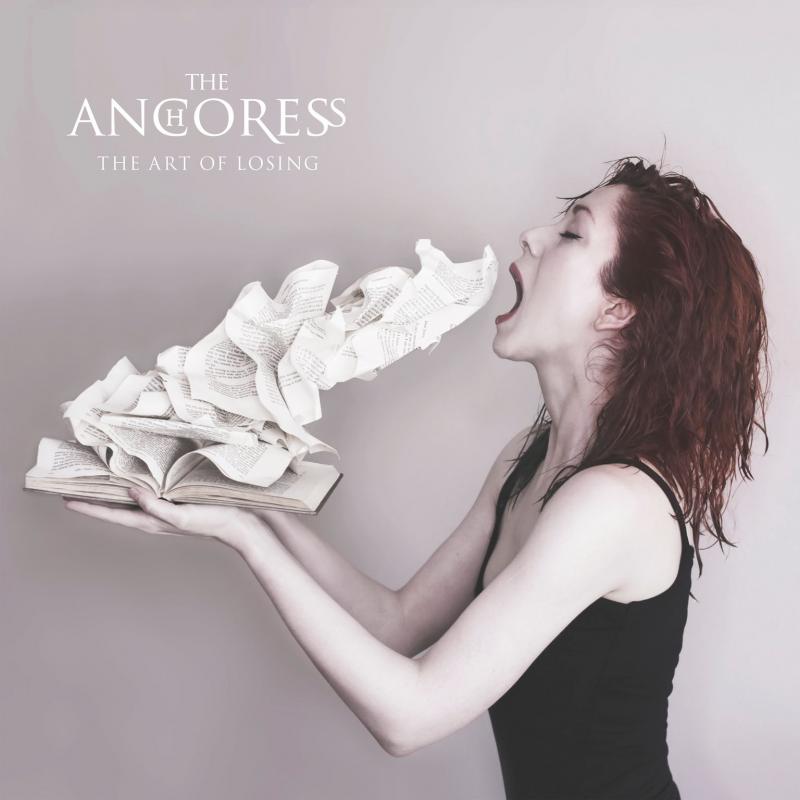 The Anchoress: the woman behind the name – Catherine Anne Davies – is a musician first
What a very beautiful thing this is. From the off, this second album marks itself out as something most unusual. A piano-based instrumental opener ("Moon Rise") is reprised half way through the album ("All Shall Be Well" and "Paris") and at the close ("Moon: An End") – these masterful exercises in capturing the depth of loss would be enough in themselves.
But there's so much more. And the Anchoress heads in all kinds of directions to make sense of that big, nasty inevitability that lurks for us all.
In some ways it's desperately unfashionable (there's something of the Seventies in here; in the delivery, the drama, the strident melodies). Her duet with James Dean Bradfield, "The Exchange", is a good example, but it also demonstrates the quality of her songwriting and her mellifluous voice. It's almost obscenely rich in its production, its catchiness.
On the other hand this album is – sadly – so very contemporary in its documentation of the damage men do. #notallmen obviously. The first words we hear are "ouch this is going to hurt", followed closely by "and so you think you've the monopoly on barely concealed misogyny". Clearly, some very bad things have happened (she has spoken about the death of her father amonst other tragedies). The video for the first single – the poppy, upbeat yet devastatingly candid, "Show Your Face" – begins with Trump's pussy-grabbing quote and continues with a menacing video of an abusive relationship, played out on the streets of every town. And every city.
The woman behind the name – Catherine Anne Davies – is a musician first. She's toured with the Manic Street Preachers, Simple Minds, worked with Bernard Butler and is admired by Robert Smith. Something of a synth expert, her production is both epic and intimate. She has often been compared to Kate Bush – and it can't be denied there are similarities. Not just in the ringing bells that end "All Farewells Should be Sudden". She is uncategorisable and she revels in that. Pigeonhole at your peril. As for being referred to as a female producer, she told MusicTech, "It's like some subcategory where you have a different way of operating an SSL with your vagina."
It's the variety that's so beguiling. Both the title track and "Unravel" have an almost GaGa-esque quality. But they are on the other end of the spectrum in terms of their emotional enquiry. "The Art of Losing" considers many women's lot "how much more can she take? One more child/One more rape" yet also provokes a reflex memory of Depeche Mode's "Shake the Disease" ("in situations like these"). Again, it is lush, compelling and even danceable. What witchery is this?
But it is "5am" that stops you in your tracks. The lyrics are utterly brutal and it comes as a wake-up call to think that they can shock. Why hasn't this been written about a million times before? Non-consensual sex, miscarriages – blood, semen, hope are "dripping down my thighs". All against a simple melody that makes the whole even more harrowing. There's a wealth of experience here, and so much more inventive and remarkable music. It all comes to a head with My Confessor – a thunderous paean to heartbreak.
The Anchoress speaks for us all at a time when the perilous balance of power between the sexes looks ever more fragile. That she can do it while also entertaining and enticing us to sing along is some feat.
It is lush, compelling and even danceable. What witchery is this?
rating
Share this article