10 Questions for Musician Maria Schneider |

reviews, news & interviews
10 Questions for Musician Maria Schneider
10 Questions for Musician Maria Schneider
The acclaimed composer, arranger and bandleader on beauty, risk-taking and the ongoing struggle for creative rights
Maria Schneider: 'All of a sudden I realised: there's really a connection here'
Maria Schneider is one of the luminaries of contemporary jazz.
The composer, arranger and bandleader, together with
her 18-piece orchestra, first came to prominence in 1994 with the release of their debut recording,
Evanescence
. Blazing the crowdfunding trail as ArtistShare's first release,
Concert in the Garden
(2004) made history as the first recording to win a Grammy with online-only sales, while "Cerulean Skies" from
Sky Blue
(2007) picked up another Grammy for Best Instrumental Composition. Featuring the soprano Dawn Upshaw, Schneider's song cycle
Winter Morning Walks
(2013) garnered a remarkable three wins in the classical category of the 2014 Grammy Awards, making Schneider one of only a handful of artists to succeed in both jazz and classical categories.
A long list of commissions ranges from Jazz at Lincoln Center, the Kronos Quartet, and the Saint Paul Chamber Orchestra to collaborating with David Bowie on his 2014 single Sue (Or In A Season of Crime). In 2012, her alma mater, the University of Minnesota, awarded her an honorary doctorate. Schneider has become a strong voice for music advocacy, testifying last year before the US Congressional Subcommittee on Intellectual Property about digital rights. She has also spoken out against Spotify and streaming on CNN. Schneider's latest release, The Thompson Fields, celebrates both a reunion with her orchestra and its composer's love of her childhood home in Windom, southwest Minnesota. She talks to theartsdesk about the new album, the importance of pure expression, and the struggle to sustain a career in the face of online piracy.
My music made a huge shift towards being more unabashedly beautiful and joyous
PETER QUINN: The Thompson Fields seems to contain all of the things you love: bird song, nature, dance, and home. Did it feel like a kind of summation?

MARIA SCHNEIDER: These things, for me, are always subliminal: the meaning of a record, or a period of writing music. I'm never aware of what it is when I'm going through it. It's one of those things where I look back and say, wow, I can see now that there were certain forces at work that made this happen. One of the big shifts in my life was when I first went to Brazil, and my music made a huge shift towards being more unabashedly beautiful and joyous. Before that, I think I had this feeling that serious music was serious. And then I went to Brazil and I realised that Jobim is seriously beautiful – power comes in all sorts of ways. But I didn't realise that until after looking back and years of writing.

The shift that happened for me, that brought about what you're saying, is making more time in my life for birding: for looking at birds, and giving myself a little bit of space away from the constant grind. And that then brought up all those things that were really dear to me in childhood, those kinds of things that made me want to play music – life, that feeds a need to express joy or inspiration or a sense of wonder. Bringing those things into my life brought about this music, and as I was putting the record together it was pretty much just, OK, what pieces have I written? Let's put them together, and I'm going to write a couple more. And all of a sudden I realised: there's really a connection here. And I didn't plan on that.
Putting an album like this together must require a huge amount of work?

It was a stunning amount of work. And, honestly, I don't know if I can do it again. Between the problems with the internet and people giving it away for free, and the cost of shipping, it's just so hard. And you're competing with a world that is so inundated with content and video, and this and that, that people are just choking on stuff and they aren't thirsty to listen like we were when we were younger, you know. Back when we had space in our lives. Now all I'm looking for is silence. It didn't used to be that way.
The orchestra appears to feel pulse, phrasing, dynamics and texture as if it is one living, breathing organism. Do you think that it has even further to go?
I never imagined it did have further to go years ago, and it does: the risk-taking. What's really fun playing live, especially pulling out a few of my older pieces, is that certain pieces have more room and space for them to take it in crazier directions, to step off the path a little further. And they do, because they all know each other so well now that they can take all sorts of crazy risks with a sense of trust. They always shape it differently and listen so acutely. There are so many moments on that album that I was just blown away by: Jay Anderson playing duo with Greg Gisbert on "The Monarch and the Milkweed", and then the guitar coming in with the comping. Just the way they play together – and in the studio it's much harder, you've got glass between people. It's mind-blowing that we could even do that in the studio. The band has become more and more fun, and for me it's more and more about them and less and less about me. I want to write music that just unleashes them to do what they do.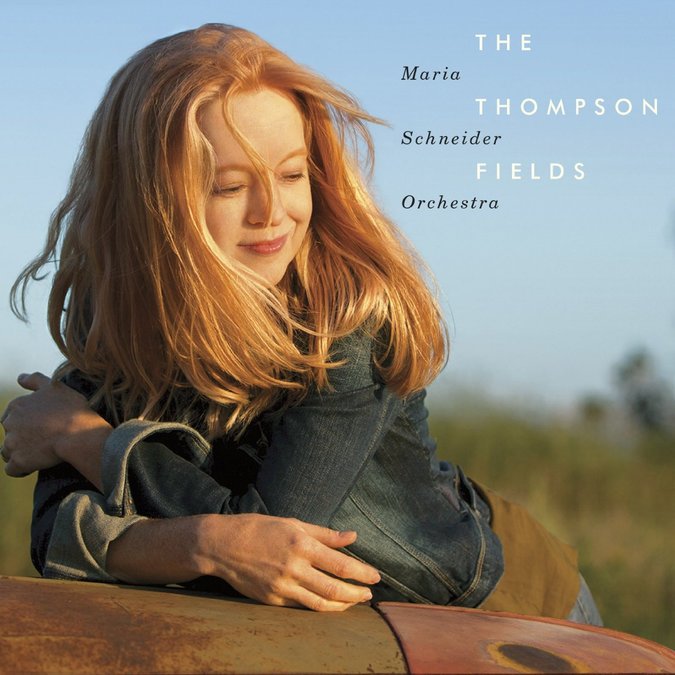 You were aged just five when your piano teacher, Evelyn Butler, a stride, boogie-woogie and classical pianist from Chicago, came into your life. That seems an extraordinary stroke of good fortune?

It's an impossibility that that would happen, except through a cataclysmic crisis in her life. Her husband and son both died of cancer within one month. Her only family left was her daughter, and I don't know how she ended up in Windom. So Mrs Butler, when she was just devastated, went to live with her daughter and started teaching – something which I don't really know that she did in Chicago. She had a career, playing. She was completely a fish out of water in Windom, everybody loved her. Here's this farm town, a very simple prairie town, and she's wearing boas, rhinestone studded glasses, brightly coloured slippers and bright red dyed hair. She was such a character, and one of those musicians that, when they play, light up a room. She wasn't just a really great player, she was a force. I was just so moved by her, she brought up something in me that otherwise I wouldn't have known existed. I would have played in the band, and the orchestra probably, and had a modicum of talent. But I would not have become a musician, I'm sure.
You've said that when you were a young girl growing up you were a fan of Fred Astaire, Gene Kelly and standards. Did that come from your parents or did you discover that world entirely yourself?

Well, I think it was my mom, and also we had a dance teacher in Windom. I mean this tiny town had some really extraordinary people in it. We had a little dance school there and I took tap and ballet and jazz, and I loved it. The thing that really made me want to be a composer was, when I started the University of Minnesota, my sister said the American Ballet Company is coming and doing a show here. It was Baryshnikov doing a piece called Push Comes To Shove by Twyla Tharp, with Cynthia Gregory. And then they did Fancy Free which is Leonard Bernstein. And there was something about the music making the people dance and I said: that's what I want to do. Oddly, I haven't done a lot of dance music and I don't even know that my music is the best for dance because it's so thick and so full. Sometimes I think good dance music has to have some space in it. My music kind of gives it all.
When you were studying composers like Elliott Carter, Charles Wuorinen and John Cage at the University of Minnesota, did you get anything out of that or did you feel slightly out of step with the times?

Well, I did, because I love theory. So I loved analysing the Elliott Carter String Quartets and finding all the connections and the interval chain link theory. I enjoyed the exercise of trying to write something in that style. But, as far as the feeling of wanting to make music and really compose, it was a very difficult time for me because, in that period, unless your music was of that kind of ilk, you were conceived as being very kind of shallow and tonal. It was just considered insipid. And the jazz world I was finding to be so open. It could be anything from Cecil Taylor to Bill Evans, and everything in between. I found that there was this very open-minded world and I loved the idea of improvisation and melding, especially the ultimate pairing with Gil Evans and Miles Davis. You could feel the respect between them in their music, and how they both made each other greater. And I became so attracted to that, also because I'm very social – I don't like being alone, I never have, even as a kid.
For me, there's nobody that delivers words in such a human way
The second piece on Winter Morning Walks, "When I Switched On a Light", was the first thing I wrote for orchestra. When I conducted that, it has no improvisation, and when I first did that with Dawn Upshaw they had me conduct it three nights in a row in St Paul's, Minnesota. After each night, it was a marked difference in the way I feel after performances with my band. It's not that it wasn't exhilarating and fun and people didn't enjoy it, but it was this sense that the musicians weren't involved in the creative part of the performance. After my band play there's always some discussion and celebration of something somebody played, like, "Oh my God, Frank tonight, holy crap!" or "Did you hear what Clarence played behind Donny?" And there was none of that, and I felt so lonely. I thought, oh my God, I so much love writing for this jazz realm because I love that I put the music out there but then they complete it – and then it becomes their own, and their own celebration about what they did or didn't do. It becomes all of ours and I just love that, it really fits into my personality. And thank God I had a Professor at Minnesota, he had been a student of Hindemith, and he heard that my music was so influenced by jazz. He said to me, Maria, there's a big band at the university, you should go and watch them rehearse and write something for them. And that's what burst the whole thing open.
When you worked with Dawn on Winter Morning Walks were you able to take her outside of her comfort zone?

She got more and more loose with it as she did it. I heard her perform it last summer at Tanglewood. She knows that music so well now because she went on tour to Australia with it, and now she's just so loose and open when she sings it, it's incredible. In the beginning, she said I don't want to improvise, because I'd said to her I want some improvisation around you, I want it to be a little different every time you guys play it – I want you to experience that. And she was nervous about it at first. But she's so open, and she loved the poetry. The poetry was meaningful to her. Her first performance of that piece was the last time her sister heard her performing – her sister was dying of breast cancer – and the poems themselves were inspired by a man who was going through the experience of recovering from cancer. So it was easy, in a way, for her to dive into the expression and a little bit of the openness of it. For me, there's nobody that delivers words in such a human way. In the jazz realm, there's a singer that has the same quality: Kate McGarry. She has this gift when she sings a lyric, it just comes alive. The words, the music, and everything, become this total expression. And Dawn has that. For me, music isn't something to be interested in, amused by, or even challenged by. I want music to move me, just to grab me. I'm looking to be stirred emotionally.
The concluding track on The Thompson Fields, the samba-inspired "Lembrança", highlights the central influence of dance in your music. I'm thinking also of "Choro Dançado" from Concert in the Garden, "Dissolution" from Allegresse, "El Viento" from Coming About. Are you a frustrated dancer at heart?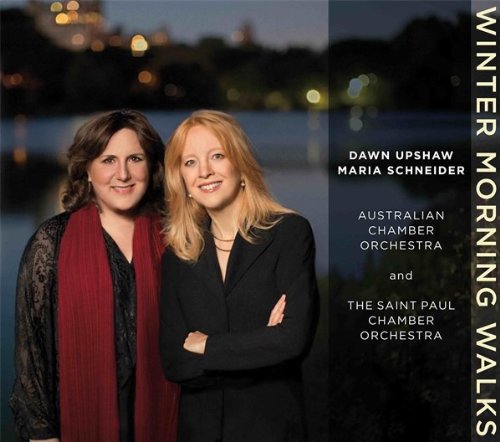 It's so funny you said that, because the other day I was having just not a good day. And I thought, I'm just gonna go back and listen to Winter Morning Walks, because I'd just finished arranging another one of those songs for the band, "All Night, in Gusty Winds", which we'll bring on tour. I put on "Walking by Flashlight" and I started dancing. I just started moving and I said, oh my God, this is why I do music. It just reminded me how important it is to me. Not the career, just the pure expression. It does make it hard when the whole career thing becomes such a challenge. I mean, this tour we're doing now – if I told you the financial realities of this tour, it's just so difficult. I'm just trying to figure out how to do this and not go severely in debt. It's really, really hard. And then you have that moment and you say, well, this is why I do this. And I want to be able to do this and make a living, I work as hard as anybody on the planet does. Most musicians do. Why is that so deeply disrespected in terms of our laws and copyright and the internet? Why do we value Google above the rights of creatives? One thing I'm just so happy about is that the European Union is really getting strong against Google and holding them accountable. Our own government is just run by Google, their offices are in D.C.
In the statement you gave last year before the US Congressional Subcommittee on Intellectual Property and the Internet, you proposed three common sense solutions: that content creators should be able to prevent unauthorized uploading before infringement occurs; that there should be a more balanced take-down procedure; and that take-down should mean "stay-down". Have any of these suggestions been implemented?

It felt like talking to a wall. They don't really get any traction, it's amazing. There were two that I added to the list: one is the safe harbour thing. Why, when there's a company where clearly all they're there for is for people to share infringed works, why is it that Google isn't instructed by our government to shut down the search to that site? But the government won't do that.

Do you think that the issue surrounding digital rights and piracy is also one of education?
It's about weighing what people are making against what they're spending. People are trying to find ways to make more because we're all paying for our own records – The Thompson Fields was over $200,000. I still owe $80,000 on it. Winter Morning Walks was around $200,000. I still owe a huge amount on that. I'm going on tour. Somebody looked at my taxes, what I'm bringing in, oh yeah, that looks like a lot of money: $200,000. OK, now let's talk about paying for all the different things, the flights, and suddenly you realise, oh wow, Maria's losing $22,000.
I think that the miseducation about this has been a very well-laid plan. It's not that I'm into conspiracy theories, it's just a fact. These big data companies profit by people getting different things on the internet. And two things that attract people is entertainment, music. So you've got Spotify. Mainly their value is in their data, the sheer numbers that they bring in. But nobody really knows how to monetise that, except it'll get monetised when they go public, and they already know it's estimated at I-don't-know-how-many-billions of dollars. And then, of course, advertising. And again, how do you get more people seeing it? You make music free. And Google did it with YouTube. And Google even does it through these piracy sites – they're valuable to them, too, because they see these people on the internet and they gather data, data, data, all over the place and turn it into infinitely powerful tools for themselves. And what it did is it made everybody want and expect music for free. And now, how do you unring that bell, how do you dial that back?
For me, music isn't something to be interested in, amused by, or even challenged by. I want music to move me, just to grab me
Explore topics
Share this article