theartsdesk Q&A: Mikhail Baryshnikov, Part 1 |

Dance reviews, news & interviews
theartsdesk Q&A: Mikhail Baryshnikov, Part 1
First part of a special close-up with the great dancer, whose birthday was this week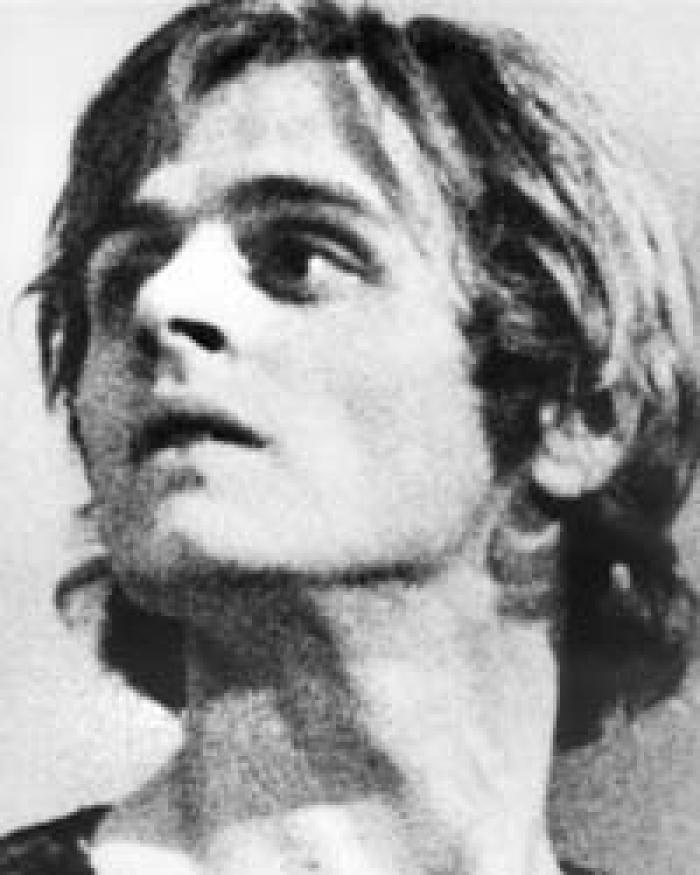 The great dancer Mikhail Baryshnikov (b. 1948) marked his 62nd birthday last Wednesday. Even more than Nureyev, Baryshnikov entered the popular mind as something more than a matchless ballet dancer. With his popstar looks and magnetic attraction for women, he has been embraced the world over as a cultural icon of his era, a symbol of political freedom, a Soviet paragon turned go-getting American capitalist, an Oscar-nominated film star and a Tony-nominated stage actor, as well as an irresistible, airborne fantasy lover. In ballet Baryshnikov is the lodestar of male dancing, his videos and youtubes avidly parsed by young lads from Cuba to Australia for the secrets of dance magic. Then he spent his fame and huge fortune on pursuing modern dance, ignoring boundaries between classical and contemporary choreography as confidently as in 1974 he had leapt the Iron Curtain from East to West.
In celebration of a uniquely fascinating star and a phenomenally focused mind, here is the first of a two-part edition of transcripts from interviews I had with him for Daily Telegraph features in 1993, 1996, 1999 and 2004, where he talked about his life and motivation: as Soviet defector, ballet superstar, modern dance superstar, and now arts impresario and producer. In this first part, he talks about his childhood and training, his defection, his relationship with Nureyev, his stage fright and his ballerinas. In Part 2, his friendships with Balanchine and Ashton, dancing with NYCB and ABT, superstardom and his breakthrough into modern dance.
Youth and Training at the Kirov
ISMENE BROWN: Would you tell me how you were first struck by ballet?
MIKHAIL BARYSHNIKOV: I was 10 or 11 and saw it in the theatre. That was it. I was dancing in a little children's group. There are a lot of them in Russia, doing Georgian dances or Ukrainian dances. I liked to be in a group. It was Nutcracker or an opera, but the stage experience was extremely arresting. It turns your life over, focuses your life even at age 10 or 11.
You had no other career in mind?
I was interested in football, I sang in a boys choir, I learned gymnastics. I was a busy little boy [laughs].
A happy little boy?
Yes, I was, I was. Until the death of my mother [she committed suicide when Baryshnikov was 11], and then life sort of changed... but life went on. It was a difficult time. My father remarried. She was a very nice woman but there were family problems, and I simply spent all my free time in the theatre.
He was a military man, high rank. We didn't have a beautiful apartment, we lived in a communal apartment in two little rooms, my stepbrother, my father, mother, four of us with a communal kitchen with five other families. My stepbrother's father died in the second World War, so my mother was a widow with a son, and my father had been married before too. They settled in Latvia [where Baryshnikov was born] and he was sent to teach in military school.
What did he think about his son doing ballet?
He was not extremely pleased, I would say. But finally he was proud of me.
It's interesting. The male dancers who deeply feel the emotional depth of classical ballets are very often Russian. It's striking among visitors in London, who are often very good technically, but the response to the pretence of ballet, if you like, the way it can unlock you, seems to be felt more by the best Russians.
I think it's that special relationship between the student and the teacher. In Russia, it's traditional to have an immensely intense relationship.
Like you and your teacher Alexander Pushkin? [Pushkin was also the teacher of Nureyev. The picture above shows young Baryshnikov in class with Pushkin.]
Well, yes, but all good teachers had this. You felt part of their lives, and the urgency of instruction, and especially the privilege of being chosen from 1,000 kids to go to the best school in the world. This gives the young people, or used to give, an extraordinary vibration that dance is something special. Somehow from a very young age, for the most gifted, something happens with your attitude, in respect of the craft and its inspirational direction. And years of a very personal relationship with your teachers, which at a human level can be a very emotional, sometimes disturbing experience. Because it's your most fragile years, 12, 13, 14, 16, and you become a little person of the theatre. You know, I would separate a little bit the Russian school from everything else, because especially at that period, life was a little bit miserable, and the magic of the theatre, magic of the dance, was so overwhelming to the young soul.
I'd like to ask you about Pushkin. A huge figure for you.
Yes.
Years of a very personal relationship with your teachers can be a very emotional, sometimes disturbing experience. You become a little person of the theatre
Share this article
Subscribe to theartsdesk.com
Thank you for continuing to read our work on theartsdesk.com. For unlimited access to every article in its entirety, including our archive of more than 7,000 pieces, we're asking for £2.95 per month or £25 per year. We feel it's a very good deal, and hope you do too.
To take an annual subscription now simply click here.
And if you're looking for that extra gift for a friend or family member, why not treat them to a theartsdesk.com gift subscription?