theartsdesk Q&A: Mikhail Baryshnikov, Part 2 |

Dance reviews, news & interviews
theartsdesk Q&A: Mikhail Baryshnikov, Part 2
Vodka with Balanchine, superstardom, and forging a new dance world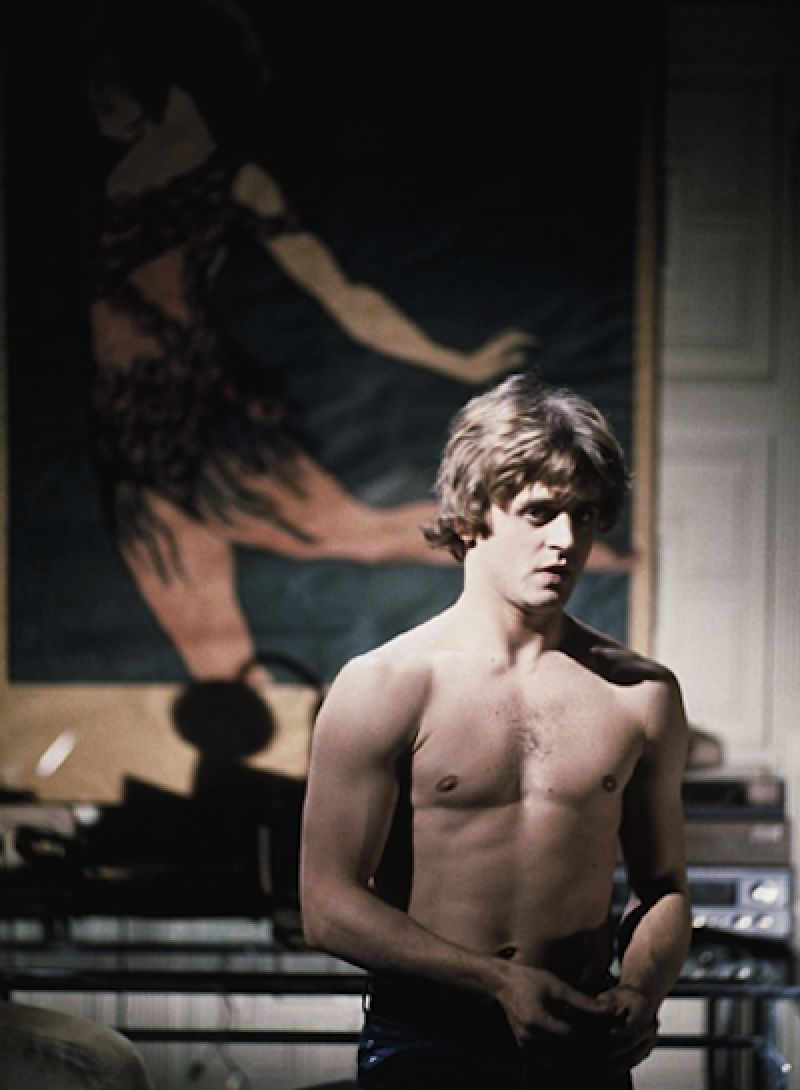 The Turning Point: In the West Baryshnikov added movies and TV to his range
On Tuesday Mikhail Baryshnikov, just turned 62, will dance again, an evergreen superstar as well as philanthropist. The occasion will be the opening of the Jerome Robbins Theater, his latest project in his Baryshnikov Arts Center in New York. In this second collection of conversations with him - read part 1 here - edited from interview transcripts from 1993, 1996, 1999 and 2004, Baryshnikov talks about his devotion to George Balanchine, global celebrity with ABT and beyond, and the voyage he took into modern dance, using his fame and fortune (and TV's Sex and the City) to give back as much as he has received from his adopted country.
With Balanchine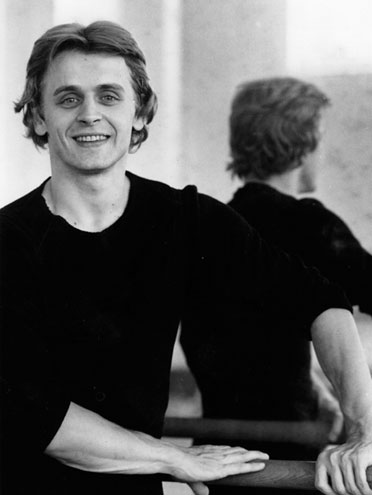 ISMENE BROWN: I was moved by the foreword you wrote for Robert Greskovic's book Ballet 101: "When I first started going to the ballet, the thing that drew me back to it was not just the beauty of the performances, but the fact that that beauty seemed personal to me..." I wondered if classical ballet still feels part of your inner makeup.
MIKHAIL BARYSHNIKOV: It's part of my psyche. It's funny, I've been round dance companies for 10 or 12 years since I left ABT and I think my true home is New York City Ballet - where I feel most comfortable. When I go to see them perform, or take class there, it's actually my home, although I spent not even two years with them a long time ago. Somehow the work there was the most meaningful, being next to Robbins and to George. It was the most challenging work - probably sometimes not personally successful from the critical point of view, and from the audience. And a lot of people misinterpreted that, that I was frustrated, that I didn't like the way I was treated, dah-de-dah. It was nonsense. That was the most exciting time of my career. Somehow I grew up. I learned by seeing them work, I learned to try to understand their philosophy about the ethics of the theatre, and the relationship of the dancer and choreographer.
And not too much politics there then.
No. That company is not like any other company. It's totally authoritarian, from one point of view, the way of the creator or creators. And that makes it kind of stable, that the dancers feel totally at home in, totally devoted. Stable - as in being stable, and also in horses' stable! [laughs]. Balanchine used to say, "These are all my beautiful horses!"
But he also used to say dancers should do, not think.
Ach, no [indulgently]. He admired people, wanted them to have taste, to know music. It was more his aesthetics as choreographer, that he hated "acting" on stage, exaggerated mannerisms. He wanted the essence of his movement, and that's why [shrug], "Shut up and dance, trust my dance and you will be beautiful."
Was the fact that he was Russian important to you in feeling at home there?
Oh, I was fascinated by him as a human being. His authority and knowledge and genius. Although I knew that he was an old man already, and he said to me from the very beginning, "I am an old man, I may not able to make a new piece for you, but I will revive Harlequinade and Prodigal Son, and we will try our best." He was happy that I asked him if I could join the company and we had a wonderful tête-à-tête relationship. He was a lonely man. He used to invite me for dinner just to go somewhere and speak Russian. That was a lot of fun.
You must both have dreamed of a very different Russia from that which you left.
Well, of course he was a monarchist. Well, of course. All his old heroes, Tchaikovsky, Stravinsky, they came out of the old monarchist Russia where he was a child. He left Russia immediately after the revolution, and that's why he adored all those people. Somehow imperial Russia for him was the true inspiration and memory.
But the thing that was striking about American dance as Balanchine evolved it was that he took the stories out of ballet. You were writing about the value of those stories in your piece for Greskovic - so what takes the place of the stories?
Look at that book of him with Volkov on Tchaikovsky. That's everything about stories. He knew literature very well, he knew Dostoevsky quite thoroughly, for him it was, you know, a certain knowledge at a certain time. I remember we were somewhere, I think in Paris, and John Taras said, "Mr B, why don't we go to the Louvre?" And he said, "Dear, I was there in 1931, or something." He didn't have to go to the Louvre any more! [laughs] He knew Petipa ballets, he knew music, he wasn't that curious about things going on around him. He knew what he wanted to do.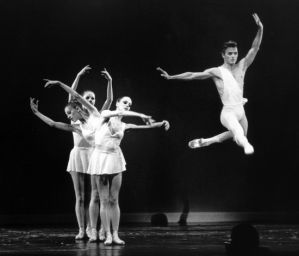 And you? Did you find stories interesting to dance? (Left: Baryshnikov in Balanchine's Apollo)
I am interested in the conceptual, but not in "acting" dance. I like contemporary work that reflects an idea which maybe at a human level is more complex and subtle than just beautiful dancing. I like the emotions behind it. I don't necessarily want to show it on my face and milk it. But I am interested in the emotions under the skin that the dancer can project. Men have a bit of a hesitancy... well, they sometimes feel that in order to be romantic, they need to be "acting" a dreamer on stage, but you have to be simply honest, you cannot act it out. And that is the most difficult thing for any young dancer, because they are so preoccupied with the technical demands, the costume, the makeup, etc, that they forget to be themselves. And young men have a tendency to be more reserved about releasing themselves internally and being more transparent to the audience.
You see them approaching it from the athletic point of view.
Of course, because the young body is such a tuned instrument, it's like young horses. They want to run. And athleticism sometimes... It can be fabulous, but it can blank you off.
Yes. What about you? You were so athletic when young. Where did you find, or who taught you about the dreaming side?
Well, I used to overdance a lot. In the mid-Eighties, say. I have great difficulty now in remembering how I worked in Russia where memories are muddy and dim, but I was working very hard in the mid-Eighties, when I was maybe over 30. I find I used to overdance everything, try to overpower myself in a way. Try to prove that my next performance would be cleaner, better and all that. I had a tendency to forget about the real essence of the dance, and how to do it with the minimum of effort, make it much more meaningful.
What showed you that something was missing?
I think I learned a lot from Balanchine and Robbins and from seeing some modern work, Cunningham, Graham. That there's nothing wrong with the person being quiet on stage. The dynamics of a movement: it's not just "what I know". And I was trying to understand this better, and trust in those more static and quiet movements.
I like contemporary work that reflects an idea which is more complex and subtle than just beautiful dancing. I like the emotions behind it
Share this article
Subscribe to theartsdesk.com
Thank you for continuing to read our work on theartsdesk.com. For unlimited access to every article in its entirety, including our archive of more than 7,000 pieces, we're asking for £2.95 per month or £25 per year. We feel it's a very good deal, and hope you do too.
To take an annual subscription now simply click here.
And if you're looking for that extra gift for a friend or family member, why not treat them to a theartsdesk.com gift subscription?