The Truth About Emanuel |

reviews, news & interviews
The Truth About Emanuel
The Truth About Emanuel
Francesca Gregorini's second film is visually alluring and highly intriguing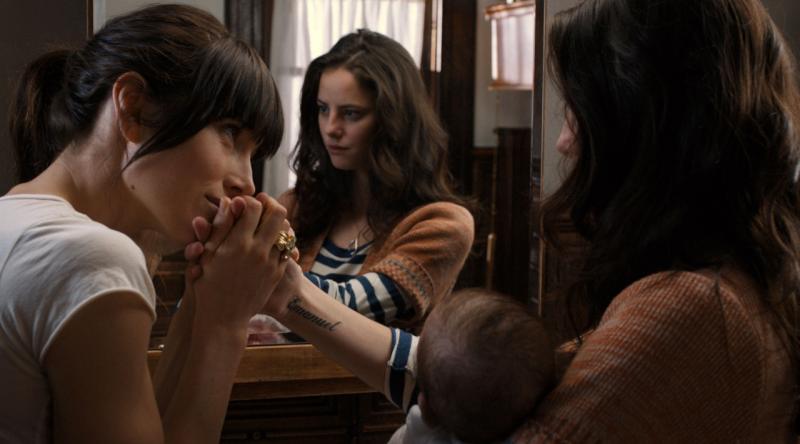 A melancholy drama about grief, mortality and motherhood: 'The Truth About Emanuel'
The growing pains of teenager Emanuel (Kaya Scodelario, best known for TV's Skins) are ably handled in Francesca Gregorini's gentle and melancholy drama about grief, mortality and motherhood. Emanuel is obsessed with her mother's untimely passing at childbirth and when new neighbour Linda (Jessica Biel), who bears an uncanny resemblance to her, moves in, Emanuel can't help but become attached.
In her second film (originally titled Emanuel and the Truth about Fishes) Gregorini proves she has a good ear for music with her mix of French pop (including the upbeat "Laisse tomber les filles"), classical and the more modern, haunting vocals of Agnes Obel. She has a sharp eye for details too with Linda's chic flowing Seventies garb and beautifully adorned house providing a striking background upon which this story unfolds. Aided by cinematographer Polly Morgan, Gregorini's realisation of the underwater fantasy scenes (pictured below right) also impresses, especially given the micro budget.
Emanuel drowns in sorrow for the mother she's lost and the innocence she loses when it is revealed Linda's baby is in fact a doll whom she believes to be her daughter. A leap of faith from the viewer is needed at this point. Even Emanuel veers between walking away from the situation or indulging Linda in her fantasy; she chooses the latter and in fact becomes a fierce protector of the secret. Her growth and maturity blooms from this strange sense of responsibility and sympathy for Linda. Thankfully Biel handles the difficult role of Linda with sensitivity, deftly pulling off the vulnerability and sadness of a woman who has lost a child and can't get to grips with it. Biel also recently appeared in Pascal Laugier's The Tall Man which deals with the ethics of international adoption and I, for one, would like to see her take on more of these interesting roles. She's a real talent who's often wasted.
Emanuel's morbid obsession with death drips with a Goth-like sensibility similar to the downbeat ruminations of Beetlejuice's Lydia Deetz, with her narrative playing out like the earnest diary entries of a teenager. Her dreamy romance with a boy called Claude (Aneurin Barnard) plays into her fancy for a passionate Parisian liaison; he whizzes her along on the back of his bike, taking her for brie, grapes and wine on a jetty as she talks about her love of French literature (something her mother was also interested in). Most of the male roles here aren't particularly rewarding: a love interest with nothing much to say, and a pharmacy worker (played by Jimmi Simpson) who acts as nothing more than a plot device, although Alfred Molina as Emanuel's father plays wonderfully against her acerbic, moody ways with his pleasant, paternal concern.
Gregorini is clearly showing off her influences and skills - using The Truth About Emanuel as a calling card for the kind of female-driven stories she's interested in telling. It's a promising and visually alluring piece.
Overleaf: watch the trailer for The Truth About Emanuel
Her dreamy romance with a boy called Claude plays into her fancy for a passionate Parisian liaison
rating
Explore topics
Share this article