The Possibilities are Endless |

reviews, news & interviews
The Possibilities are Endless
The Possibilities are Endless
Edwyn Collins' long road back from illness, imaginatively and affectingly told
Edwyn Collins today
Rock music excessively rewards its pretty young corpses. Edwyn Collins' survival, like Wilko Johnson's, is much more remarkable. Two massive strokes in 2005, when he was only 44, should really have finished the ex-Orange Juice singer. Edward Lovelace and James Hall's film plunges us without preamble into the dramatised, subjective reality for Collins back then.
The hits – "Rip It Up", "A Girl Like You" – and the quick, sardonic wit of the old Edwyn on the pop promo circuit appear as ill-fitting fragments, of little practical use as we see waves crash against the Scottish coast, and the singer tries not to drown in the brutal tides of his damaged mind. Collins and his wife and manager, Grace Maxwell, speak off-camera, reliving the nightmare. "You're afraid for him, what it's like inside his head," she remembers. "I'm struggling," he recalls with painful effort, "to come to terms with who I am."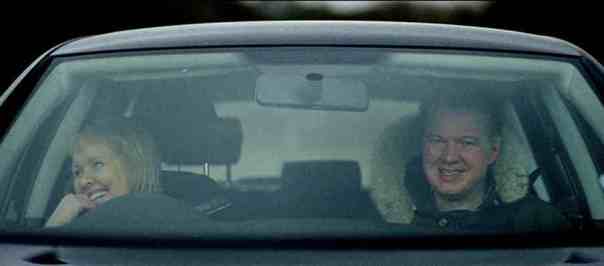 The Possibilities are Endless never settles into rock doc routine. The story, like Collins and Maxwell's lives today, is too fluid for that (the couple pictured right). Wordless sketches representing remembered feelings – young love at the chippie, or boyhood feats of daring – are intercut with old Top Of the Pops appearances and, eventually, Collins' difficult return to the studio and stage. Anyone who has seen Collins play over the last few years knows what a steep upward climb that has been. In the early days described here, songs had to be dredged from locked memory banks, line by line. The West Hampstead home studio where he had spent his happiest hours no longer made sense to him. The indestructibility of an artistic impulse which left him frustrated by his first new songs, requiring himself to do better, allied to what Maxwell calls the couple's "seriously independent, completely bloody-minded attitude", dragged him back into contention.
The sight of Maxwell helping him strum his guitar on a recent radio show demonstrates the apparent permanency of some physical damage. It's also a touching illustration of the steely love which pulled Collins through. You could have no interest in his music and still enjoy this film for its quiet, impressionistic account of an enduring romance (between a bolshie pair who would likely have found such sentimental roles hilarious, pre-illness).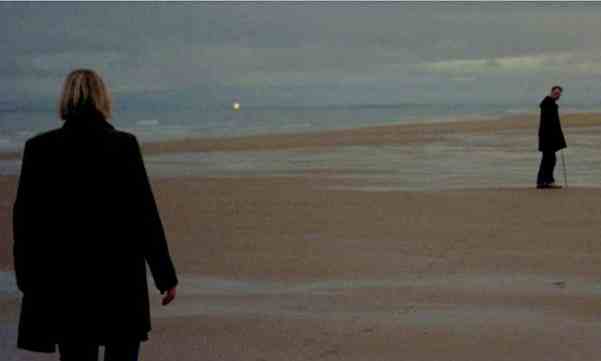 "I miss the old Edwyn, there's no point me lying about that," Maxwell sighs, thinking of all the easy activities they've lost. There's been "no Eureka moment for me," Collins says of his efforts to reconnect to language. But Lovelace and Hall catch his returning cheekiness, shorn now of its old cutting sharpness. Their film is structured so that Collins and his voice, at first off-screen and halting, come into focus. A return to live in Helmsdale, a beautiful Scottish village fondly remembered from childhood, helps his healing. But the intimacy between Edwyn and Grace matters most: sharing ginger beer, or her letting him race ahead on a beach, limping with fierce determination, till it's he who turns round to wait (pictured above left). They've suffered agonies to keep these small moments.
Overleaf: watch the trailer for The Possibilities are Endless
We see waves crash against the Scottish coast, and the singer try not to drown in the brutal tides of his damaged mind
rating
Explore topics
Share this article