Need for Speed |

reviews, news & interviews
Need for Speed
Need for Speed
Outrageous flouting of health and safety guidelines in frantic car-racing flick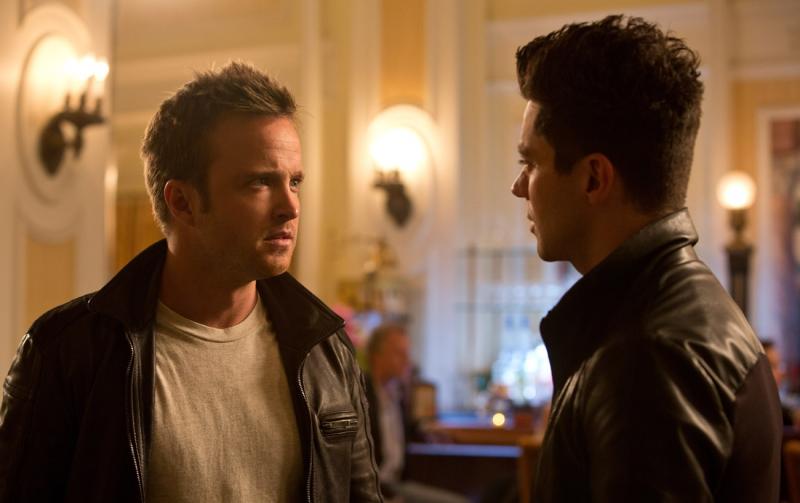 Tobey Marshall (Aaron Paul, left) and his dastardly arch-rival Dino Brewster (Dominic Cooper)
The history of computer games being turned into movies has not been a happy one (Max Payne, Battleship, Lara Croft), but the blockbusting Need for Speed car-racing franchise fares rather better. This movie version is of course simplistically plotted and completely ludicrous for almost every one of its 130 minutes.
But the action is frantic and non-stop, the stunts are performed by stuntmen rather than computer software, and the cars are freakin' awesome.
What's more, you have Aaron Paul in the lead role of Tobey Marshall, a poor boy from the nondescript blue collar town of Mt Kisco, New York who runs a struggling automobile workshop and yearns to be a top racer. Breaking Bad aficionados will know Paul as the long-suffering Jesse Pinkman, and they will also know that he's a hell of an actor. His resources aren't exactly taxed here, but every now and again he can almost make Tobey Marshall look like a two-and-a-half-dimensional character. He certainly comfortably outshines Dominic Cooper, who plays the Dick Dastardly-esque villain Dino Brewster.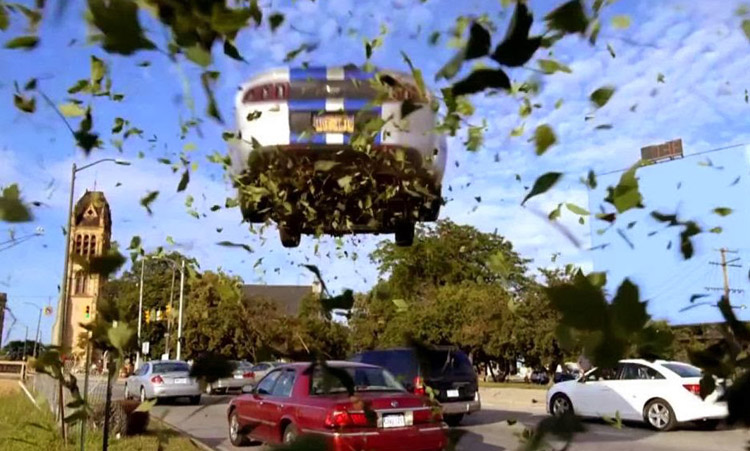 Screenwriters John and George Gatins (who are real-life classic car restorers) have kept the character's motivations unambiguous. Tobey and Dino have a long-standing enmity, since Dino is wealthy and privileged and has been able to have the racing career denied to Tobey. He also dates Tobey's ex-girlfriend Anita (Dakota Johnson). However, everybody including Dino knows that Tobey is the better driver, and we get an early heads-up of this when Tobey wins a farcically reckless race in which a batch of souped-up muscle cars scream around the local streets at dead of night.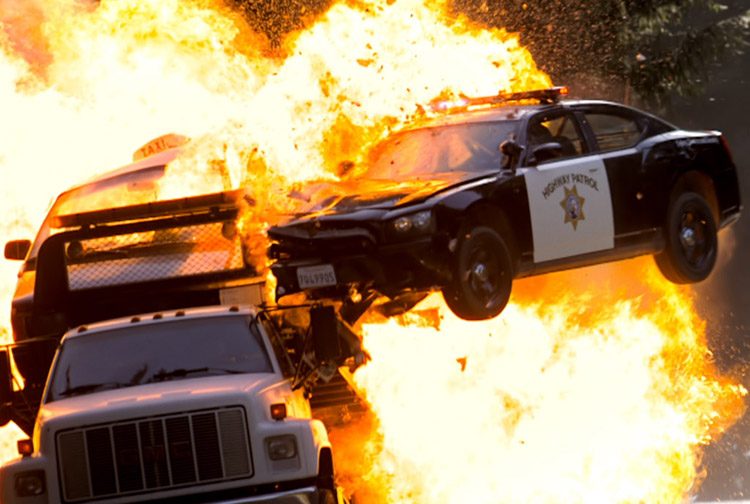 The going gets ugly when Dino challenges Tobey and his best buddy Little Pete (Harrison Gilbertson) to a race in a trio of Koenigsegg "hyper-cars", which ends very badly indeed. Let's just say that Tobey gets the blame and earns a couple of years in jail. When he gets out, he's hell-bent on revenge and the best way to do it is by defeating Dino in the super-elite, high-stakes race known as the De Leon. This is run from a secret location by a man known only as The Monarch (who's suspiciously reminiscent of Super Soul the DJ in 1971's Vanishing Point), and is played by Michael Keaton with cackling relish. "This race is my David! My Pietà! My soup can!" he raves.
From he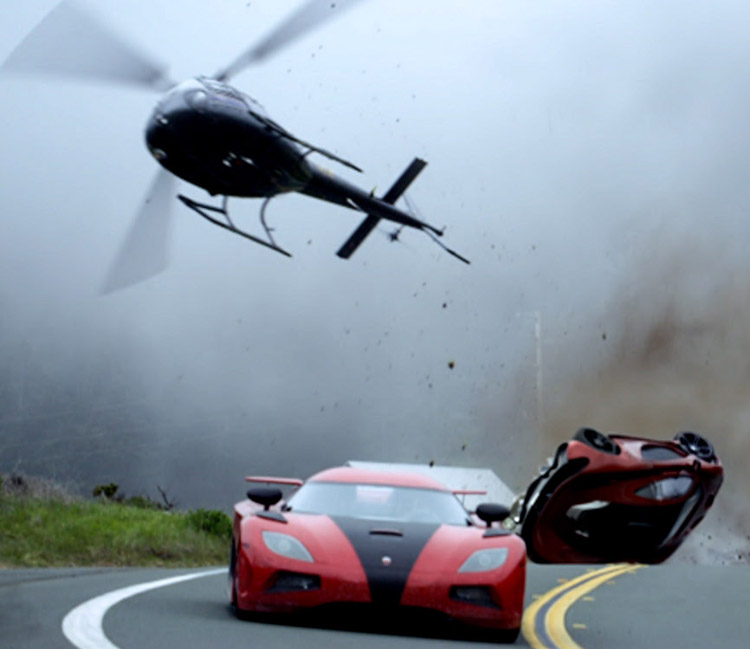 re, you get a double dose of auto-mania. First Tobey has to drive a customised Ford Mustang - in fine petrolhead style, it's based on a real-life model devised by legendary American driver and car-builder Carroll Shelby - out to California to take part in the race, dodging swarms of cops in cars and helicopters en route, as well as outwitting evil bounty-hunters set on his trail by the unsporting Dino. He's joined on the ride by Julia Maddon (Imogen Poots, who'll reappear alongside Paul in the upcoming A Long Way Down). Her purpose is mostly decorative, though she does afford opportunities for some jokes about the English. Then there's the race itself, a demented charge through forests and along twisting California coast roads with the world's most expensive cars (McLaren P1, Bugatti Veyron etc) getting obliterated in all kinds of imaginative ways.
Yep, it's a computer game on the big screen, but it's mind-blowing in 3D and the racing scenes, often shot from the driver's perspective, are vertiginous enough to get you diving for cover. Special care seems to have been lavished on capturing the feral growling and roaring noises of the massed engines, which adds an extra methamphetamine jolt to proceedings. Go on, get the beers in and release your inner teenager.