LFF 2016: Their Finest / Brimstone |

reviews, news & interviews
LFF 2016: Their Finest / Brimstone
LFF 2016: Their Finest / Brimstone
Britain goes to war in 'Their Finest', and the devil rides out in 'Brimstone'
Blitz spirit: Gemma Arterton and Bill Nighy in 'Their Finest'
Among the myriad global offerings at the LFF, the resoundingly British Their Finest ★★★★★ , about a group of film-makers working for the Ministry of Information in London in 19
40, is surely among the most sheerly enjoyable. Okay, it was directed by Denmark's Lone Scherfig (of
The Riot Club
and
An Education
), but the way it catches the Blitz-era mood of terror and uncertainty mixed with a determination to band together and carry on feels almost miraculous.
Adapting Lissa Evans's novel Their Finest Hour and a Half, Scherfig and screenwriter Gaby Chiappe have created a hilarious but beadily accurate recreation of the bashing-the-Hun films of the era, with their rickety props and morale-raising dialogue. They also make some incisive observations about the role of women in wartime, as they stepped up to the plate while the men were in uniform. Catrin Cole (Gemma Arterton), a girl from Ebbw Vale who has been working as a copywriter, seizes the opportunity to prove herself capable of far more than writing the mere "slop" (slang for women's dialogue) the male production team originally hired her for. She bonds with Phyl (Rachael Stirling), whom the blokes regard as a spy from the Ministry, but who smuggles a subversive lesbian sensibility into her work.
In addition to excellent work from Sam Claflin as lead screenwriter Tom Buckley, Helen McCrory as a provocatively strict theatrical agent, and a brilliant little cameo by Jeremy Irons as the Secretary of War, Their Finest may also prove to be Bill Nighy's finest. In a script booby-trapped with some excellent actor jokes, Nighy slips on the role of preening old ham Ambrose Hilliard (famous, he keeps reminding us, for his portrayal of Inspector Carnforth) like a perfectly cut but rather threadbare suit. His vanity is matched only by his crippling insecurity as old age and unemployability loom, but his role in the team's uplifting movie about twin sisters rescuing soldiers from Dunkirk helps him find a new purpose. Huge fun.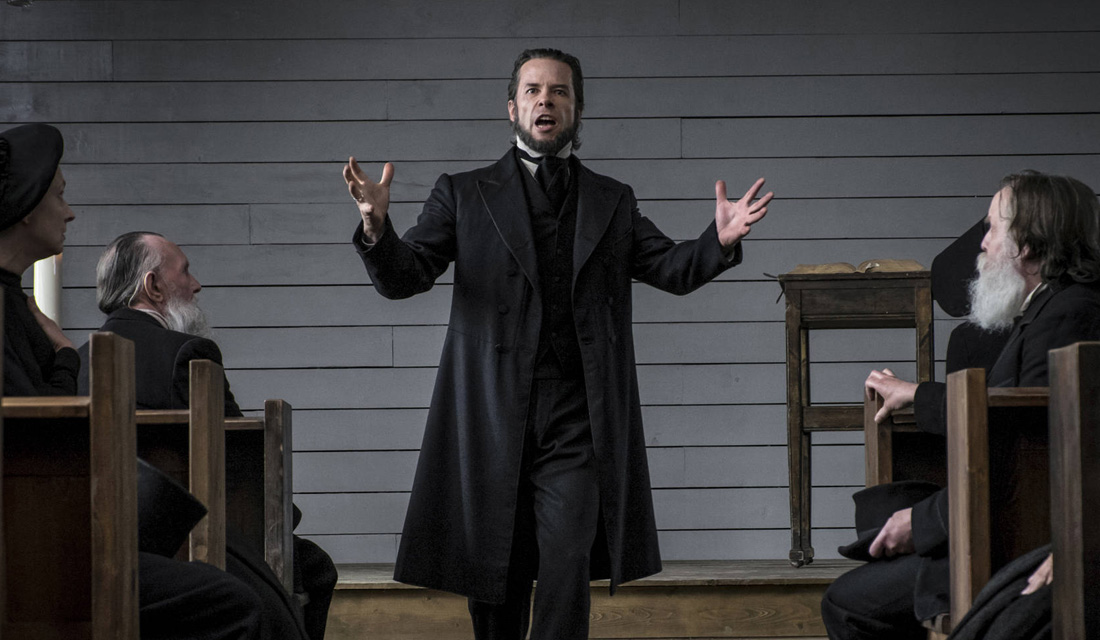 Billed as "a triumphant epic of survival and a tale of powerful womanhood", Brimstone ★★ might more accurately be described as a hideous farrago of sadism, misogyny and sexual perversion. With more than a dash of pretension.
This is the pet project of Dutch writer/director Martin Koolhoven (the opening title reads "Koolhoven's Brimstone"), whose purpose was evidently to create the embodiment of absolute evil in the form of The Reverend, a Dutch immigrant preacher played by Guy Pearce (pictured above) with a lispy Dutch accent and an unslakeable lust for torture and unnatural sexual acts. Brimstone, set vaguely in the 19th century West, is the story of his fanatical pursuit of his daughter Liz (Dakota Fanning). We first meet her as a married woman demurely attending church with her husband and children, only to find that the new preacher in town is that self-same Reverend, with his thunderous warnings of punishment and hellfire. Liz flees town, after the Rev leaves her husband with his entrails wrapped around his neck.
The film unfolds in four portentous chapters (Revelation, Exodus, Genesis and Retribution) which take us circling from present to past and back again. We see the young Liz suffering torments under the domestic tyranny of the Rev. Since his wife doesn't satisfy him sexually (though he flogs her for good measure), he has decided that God, in some Calvinist dystopia, agrees that it's okay for him to marry his barely-pubescent daughter. Liz's attempts to escape take her through hellish experiences in a whorehouse to a Revenant-esque denouement in frozen woodlands, and bring us such treats as tongues being cut out and a five-year-old girl being whipped. If Koolhoven were Tarantino, it might have been very different. He ain't, though.
Watch list
Lion ★★★ – Adapted from the book A Long Way Home, this is the true story of Saroo Brierley, who as an impoverished five-year-old Indian boy freakishly got locked in the carriage of an empty train and transported 1,000 miles to Calcutta. It proved impossible to trace his family, and he was adopted by Australian couple John and Sue Brierley. The first part of the movie is a compelling depiction of Saroo's early life and his railway calamity, but the later scenes of the Brierleys in Tasmania feel like an entirely separate movie, despite the earnest endeavours of Nicole Kidman, David Wenham, Dev Patel (pictured above) as the adult Saroo and Rooney Mara as his girlfriend. As Saroo battles to reconnect with his past, the narrative sometimes grinds to a halt entirely. Obviously an extraordinary experience for the real-life protagonists, but for the movie viewer not so much.
The Wailing ★★★ – Written and directed with insane attention to detail by Na Hong-jin, this marathon Korean horror epic explores demonic possession in a primitive rural community. After slapstick efforts by local police to investigate a string of grotesque killings – the cops haven't mastered such basics as interviewing witnesses or gathering evidence – the narrative descends into an abyss of terror as bodies pile up, policeman Jong-Gu's daughter turns into a shrieking zombie, and a flesh-eating monster stalks the hillsides. Farce frequently threatens to intervene, but the thunderous shamanistic rituals give you your money's worth.
Scribe ★★★ – Or La Mécanique de L'Ombre in French. Duval (François Cluzet), a schlubby middle-aged accountant with emotional problems, is recruited by the mysterious Monsieur Clément to sit in an empty flat and transcribe surveillance tapes. These turn out to be of a political and criminal nature, and though Duval tries to remain aloof, he's helplessly sucked into a tangled conspiracy with lethal consequences. Amusingly Kafka-esque.
GEMMA ARTERTON ON STAGE AND SCREEN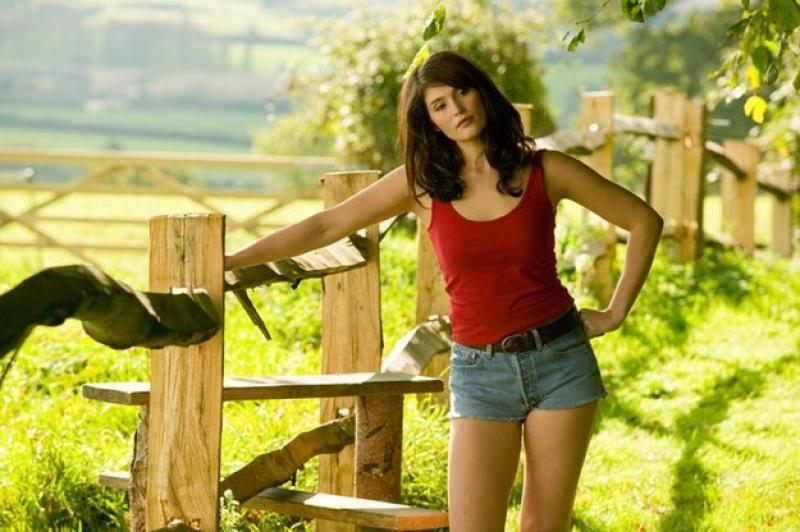 Tamara Drewe (2010). Arterton plays Posy Simmonds's modern Hardy heroine (pictured right) in barbed rural romp shot by Stephen Frears
The Master Builder, Almeida Theatre (2010). Arterton stars opposite Stephen Dillane as passions blow hot and cold in uneven take on Ibsen
Clash of the Titans (2010). Arterton comes up Persil white as the Olympians of Tinseltown plan a classical killing in 3D
Prince of Persia: The Sands of Time (2010). Fantastical desert epic beguiles the eye while deep-freezing the brain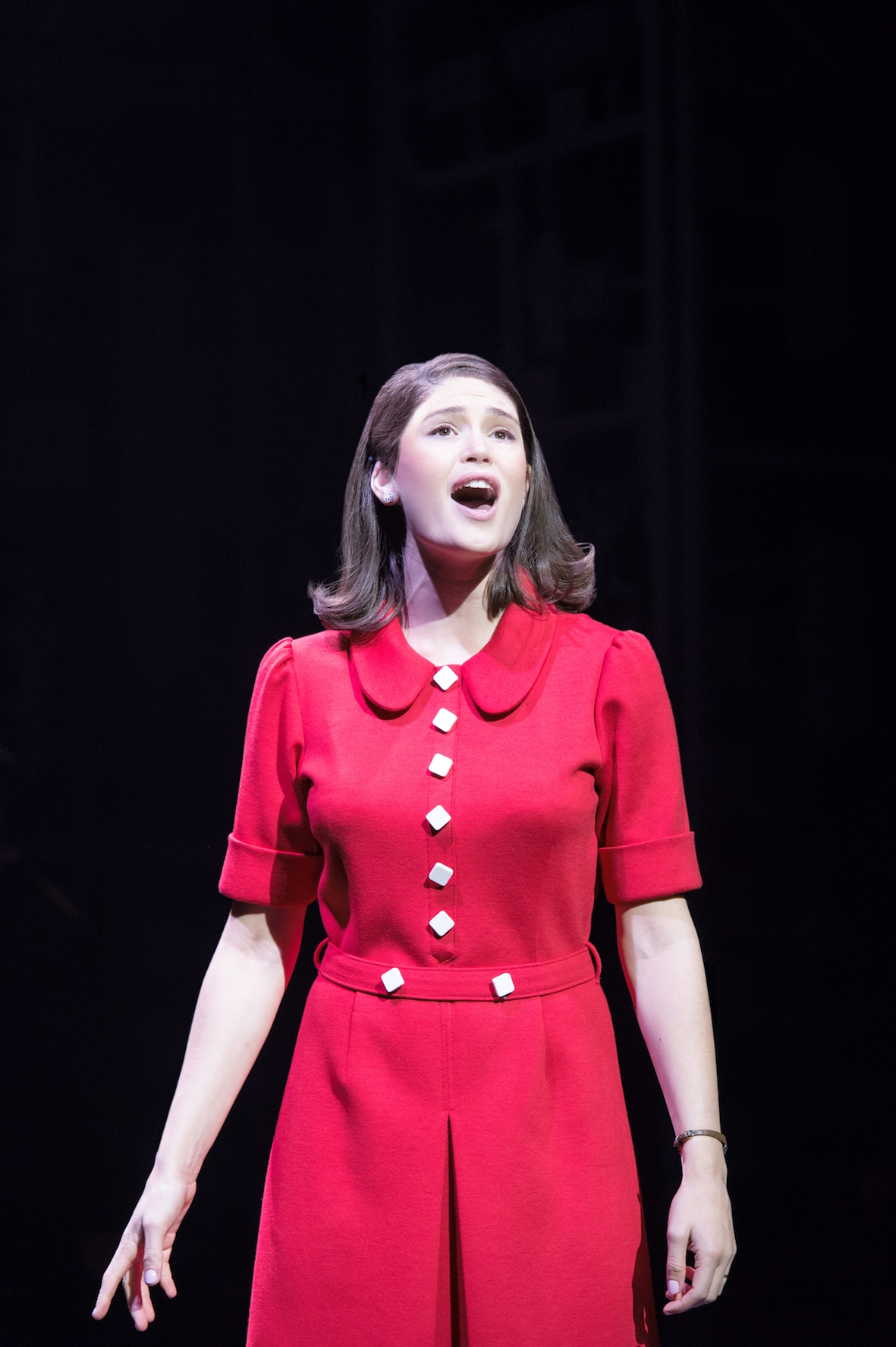 The Little Dog Laughed, Garrick Theatre (2010). Arterton plays straight woman to Tamsin Greig's mega-star comic turn in Broadway satire
Byzantium (2013). Arterton is va-va-voom vampy in Neil Jordan's return to bloodsucking
Song for Marion (2013). Under Arterton's tutelage, Terence Stamp and Vanessa Redgrave work the tear ducts in paean to old age
The Duchess of Malfi, Sam Wanamaker Playhouse (2014). In a bright opening for London's shadowy and atmospheric new theatre, Arterton is radiant as Marlowe's tragic heroine
Made in Dagenham, Adelphi Theatre (2014). Arterton reveals great pipes as she takes on the bosses in musical version of the 1968 struggle for equal pay (pictured above by Manuel Harlan)
The Voices (2015). Arterton is Ryan Reynolds' victim in Marjane Satrapi's surreal portrait of an American psycho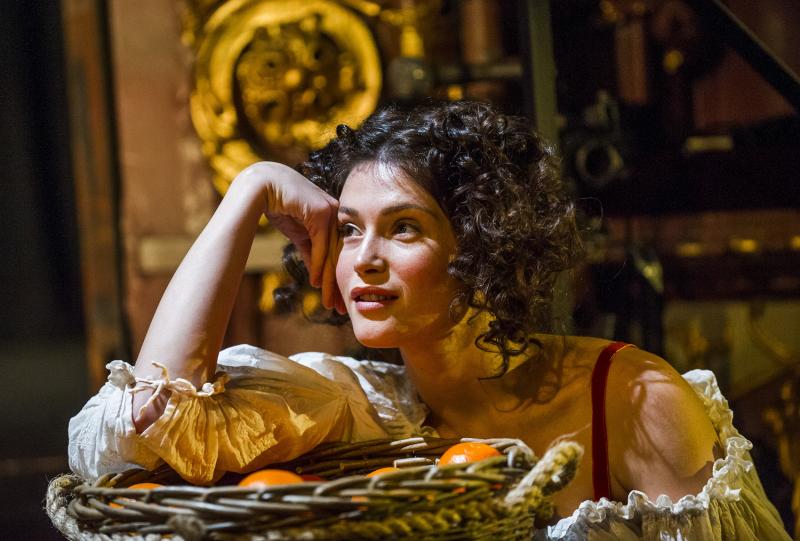 Nell Gwynn, Apollo Theatre (2016). Arterton charms king and audience in West End outing for the Globe's jolly Restoration romp (pictured by Tristram Kenton)
The Girl With All the Gifts (2016). Bestselling dystopian book reborn as underpowered movie
Saint Joan, Donmar Warehouse (2016). Revival of Shaw classic is a tour de force for near-miraculous Arterton
Hilliard's vanity is matched only by his crippling insecurity as old age and unemployability loom
Explore topics
Share this article