LFF 2016: A Monster Calls / A United Kingdom |

reviews, news & interviews
LFF 2016: A Monster Calls / A United Kingdom
LFF 2016: A Monster Calls / A United Kingdom
Fantasy, history and all points in between at London's 60th BFI Film Festival
Saturday, 08 October 2016
Lewis MacDougall as Conor O'Malley in 'A Monster Calls'
The cinema trailer for A Monster Calls ★★★★ looks faintly ludicrous, with its scenes of a giant tree stomping around the landscape, but don't be deceived. In conjunction with screenwriter Patrick Ness, who also wrote the original novel, director J A Bayona has conjured a bittersweet and often painfully moving account of bereavement and growing up, in which the grim burden of terminal illness is alleviated by the healing power of art and fantasy. In the lead role of 12-year-old Conor O'Malley, trying to cope with being bullied at school while his mother Lizzie (Felicity Jones) fades inexorably away, Lewis MacDougall is skilful enough to mix shrewdness and scepticism with the fear and confusion which threaten to drown him.
Location shooting in Yorkshire and Lancashire has anchored the film in a grounded, ordinary-people environment, which makes the fantasy sequences leap off the screen even more startlingly. Initially the talking yew tree is a bit of a stretch (with its Darth Vader voice by Liam Neeson), but as the monster's stern but ultimately benign purpose becomes clearer, the tale starts to exert a formidable imaginative grip.
Getting 'A United Kingdom' made has been a labour of love for David Oyelowo
The narrative's progression is tracked by the monster's sequence of three stories, depicted beguilingly with watercolour washes and animated characters. At first they just sound like fairytales ("You're going to tell me stories?" Conor scoffs incredulously), but eventually their true meaning emerges, and Conor – having confronted his own "truth" – finds, if not happiness, then at least a way forward. The depiction of Lizzie's worsening condition is never overplayed, though glimpsing her emaciated body is horrible enough, but it's through his own drawings and his mother's old sketch books that Conor begins to grasp something about life, death and the circle remaining unbroken. There's strong support from Sigourney Weaver as Conor's old-school grandmother, and Tony Kebbell as his charming but feckless father.
It's remarkable that the story of Seretse Khama, the king of Bechuanaland, isn't more popularly known, though Amma Asante's A United Kingdom ★★★ may change all that. The movie opens in a smoggy, gloomy London in 1947, where Seretse (David Oyelowo) is completing his studies in law prior to returning to rule his homeland. He meets filing clerk Ruth Williams (Rosamund Pike) at a London Missionary Society dance, where their eyes meet across a crowded room. Not only romance ensues, but marriage (Pike and Oyelowo pictured below).
A mixed-race marriage in 1940s London must have been controversial enough, but in the southern half of Africa, as South Africa introduced its apartheid laws, it was dynamite. As Asante and screenwriter Guy Hibbert show us here, huge political pressure was heaped on the couple from South Africa, the British government and Seretse's own people, and it was only after years of exile that he was able to return to Bechuanaland to become Prime Minister of what is now Botswana.
Getting A United Kingdom made has been a labour of love for Oyelowo, and the story's David-and-Goliath aspect and mix of power, politics and race give it blockbuster potential. It's a shame, then, that it suffers from some painfully simplistic characterisation, particularly regarding the British establishment. Okay, everybody hates the snobby racist Brits and their Imperial pretensions, but Jack Davenport's sneering, patronising Sir Alistair Canning, HMG's man in southern Africa, makes Flashman the school bully look nuanced and enlightened, while the English colonial wives are like Penelope Keith's Margot Leadbetter on steroids and pink gin. Even Ruth Williams's father (Nicholas Lyndhurst) resembles a closet Hitler impersonator.
Meanwhile, the handsome Seretse himself is the acme of wisdom and decency, and speaks much better English than the oafish colonials. Obviously the real Seretse must have been an extraordinary man, but surely even he must have had the occasional off day. Nonetheless, it's an amazing real-life tale, and the brutal realpolitik underpinning it (with neither Clement Attlee nor Winston Churchill emerging with any credit) still carries powerful resonance.
Watch list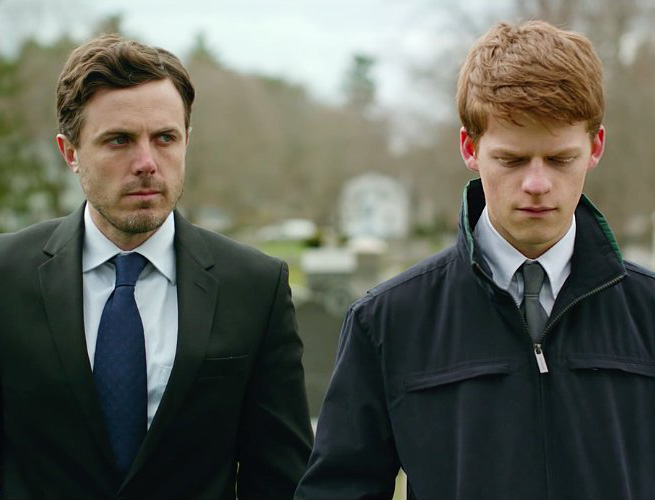 Manchester by the Sea – writer/director Kenneth Lonergan's mesmerising drama revolves round a brilliantly sustained performance from Casey Affleck as Lee Chandler, a man paralysed by grief in the wake of successive family tragedies. Set in a wintry coastal Massachusetts, it oozes foreboding, yet Lonergan also conjures episodes of reviving wit, especially in sparky exchanges between Affleck and his nephew Patrick (Lucas Hedges, pictured above with Affleck). "Oscar" and "Affleck" may become an item.★★★★★
Mirzya – fantastically lavish romance-extravaganza from Bollywood director Rakeysh Omprakash Mehra, somehow combining historical legends, flamboyant dance routines and a modern-day version of Romeo and Juliet enacted by star-crossed lovers Adil and Soochi. A celluloid sugar-rush. ★★★★
Into the Forest – director Gilles Marchand offers no easy explanations in this slow-burning supernatural chiller, as two young French brothers visit Stockholm to holiday with their estranged father. Their hiking trip through the forest grows increasingly eerie as civilisation recedes and they're stalked by a weird disfigured man. A meditation on grief and loss perhaps lurks within. ★★★★
THE BEST OF ROSAMUND PIKE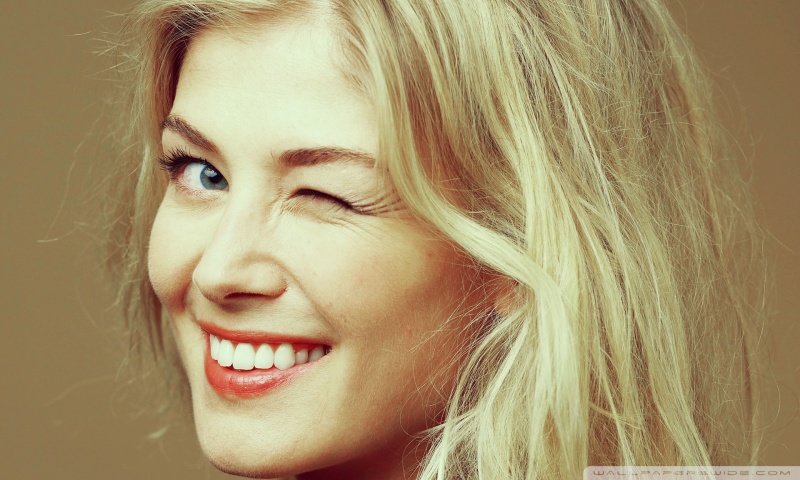 A United Kingdom. Love, race and power politics under African skies

Barney's Version. Pike plays the third wife as novelist Mordecai Richler makes a mostly welcome return to the screen
Gone Girl. Pike compels in unfilmable book triumphantly brought to the screen by David Fincher
Jack Reacher. Pike survives the famous curse of Cruise
Made in Dagenham. Pike almost steals a warm-hearted comedy about ladies striking for equal pay
Women in Love. A BBC Four adaptation starring Pike and Rachael Stirling does not get over The Rainbow

PLUS ONE TURKEY
Thunderbirds Are Go. Pike voicing Lady Penelope cannot save the day for ITV reboot
In 'A Monster Calls', the grim burden of terminal illness is alleviated by the healing power of art and fantasy
Share this article
Subscribe to theartsdesk.com
Thank you for continuing to read our work on theartsdesk.com. For unlimited access to every article in its entirety, including our archive of more than 10,000 pieces, we're asking for £3.95 per month or £30 per year. We feel it's a very good deal, and hope you do too.
To take an annual subscription now simply click here.
And if you're looking for that extra gift for a friend or family member, why not treat them to a theartsdesk.com gift subscription?