Letter from an Unknown Woman |

reviews, news & interviews
Letter from an Unknown Woman
Letter from an Unknown Woman
Ophüls' classic tearjerker is back on the big screen. Bring tissues.
Thursday, 11 February 2010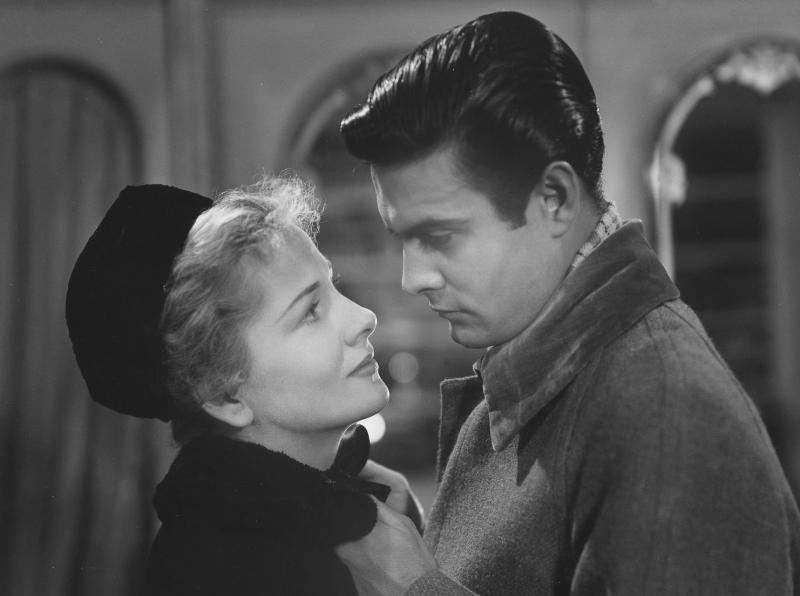 Oh, Vienna: Joan Fontaine and Louis Jourdan in Letter from an Unknown Woman
They always used to say that the worst books make the best films, and that the best books don't prosper so much on screen. But then there are always complicated exceptions. In another life perhaps Stefan Zweig would have made a matchless screenwriter. His facility for perfectly crafted tales of doomed love brought him global fame just when the silent movies were processing such fare as romantic potboilers.
If Hollywood never quite latched onto him, perhaps it's because his stories from the dawn of the Freudian era – the two Viennese men corresponded for nearly 30 years, and Zweig spoke at Freud's funeral in London – take place largely in the inescapable labyrinth of the obsessive mind. So it is with
Letter from an Unknown Woman
, which is being re-released just in time for Valentine's Day.
Shot in 1948, six years after Zweig and his young second wife took their lives in Brazilian exile, the film was adapted from a story published in 1922. It's a typically Zweigian scenario. An eminent pianist and successful lothario – also known as Stefan - plans a midnight flit rather than accept the challenge of yet another duel at dawn. As he prepares his exit, he idly opens an envelope that has just been delivered. "By the time you read this letter," go its first words, "I may be dead." Which is nothing if not a hook. They are written by a woman who claims to have loved him from afar since she was a girl.
The evanescent world of Hapsburg Vienna is gorgeously evoked by Ophüls
Max Ophüls duly spirits us back into the world of Lisa's remembering, when from his apartment the sound of Stefan's piano wafts seductively across the courtyard of the building to where she lives with her widowed mother. Though a sunny young thing, Lisa's is a world of secret shadows. One day she steals into his apartment to wander through his private space, only to be discovered by his mute manservant. In the years that follow she turns down a decent proposal of marriage in order to keep herself free for a man she has never met, seeks him out the minute she is able, and, in her letter, claims even to have had a romantic tryst with him, only for each of them to disappear from each other's lives in fateful circumstances.
The evanescent world of Hapsburg Vienna is gorgeously evoked by Ophüls, with its smoky cafés and glittering opera houses, the unabashed whiff of the illicit mingling with the spit and polish of opulent wealth and rigid decorum. This was Ophüls's second picture in America. Having moved from his native Germany to Paris in 1933, and on to Hollywood in 1941, he didn't shoot his first film in English till 1947. Nostalgia for old-world Europe is the rich subtext of this tearjerking romance, for a lush yesteryear that refuses to be resuscitated.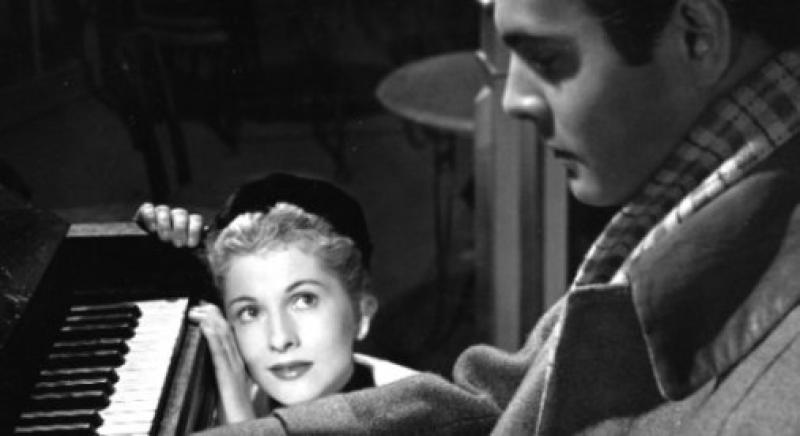 As Lisa, she may not be anyone's idea of a Viennese Fraülein, but Joan Fontaine gives herself to the spirit of the story with a winning ardour – the film was in fact an idea coaxed to fruition by her and her producer husband William Dozier. She beautifully embodies Lisa's purblind innocence, all peachiness and dreamy smiles, in such a way that you don't scream at the screen, "What on earth do you see in the blaggard?" - as you easily might.
Embodying Stefan Brand, the silver-fingered concert pianist, the all too handsome Louis Jourdan shows us exactly what she sees: a man whose immaculate gift for charm is a dangerous compulsion. Nowadays we'd probably label him a sex addict and stick him in therapy. Back then the only treatment for his pathology was pistols at dawn, the fate that bears down on him as we learn quite how false an idol he has been to Fontaine's gullible fantasist. Perhaps Lisa is the foolish architect of her own misery. But Zweig and Ophüls, a pair of European romantics, persuade us not to judge anyone too harshly who has been bitten by love. And perhaps Zweig's correspondent would agree.
Nowadays we'd probably label him a sex addict and stick him in therapy. Back then the only treatment for his pathology was pistols at dawn
Share this article