Le Havre |

reviews, news & interviews
Le Havre
Le Havre
Delightful drollery steeped in compassion from fabulous Finnish auteur Aki Kaurismäki
And what have we here then? Jean-Pierre Darroussin and 'friend' in 'Le Havre'
"Feel good" is a description applied far too frequently in reviews, often to movies which are formulaic and saccharine in the extreme. However, Le Havre is a film that's begging to be described as just that, though it's far from conventional or fluffy fare. This buoyantly beneficent and frequently hilarious picture combines artful absurdity and a neo-noir aesthetic with a pervasive sense of social justice and a laudable belief in the kindness of strangers.
From Aki Kaurismäki, the writer, director and producer of
The Man Without a Past
and one of the world's most distinctive film-makers,
Le Havre
is the huge-hearted tale of a friendship between a well-worn shoe-shiner and a young immigrant - diametrically differing outcasts who form an instant, unbreakable bond.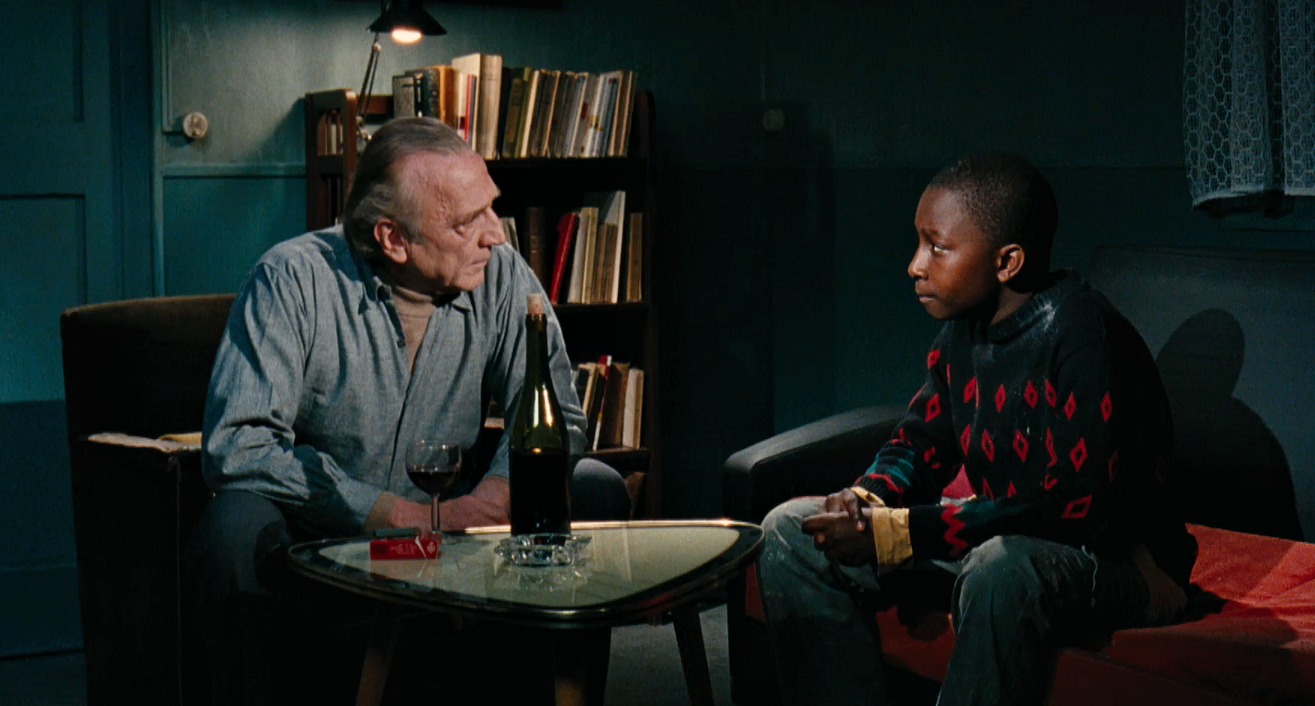 After a seemingly irrelevant opener - which in fact sees the villain from Kaurismäki's previous film Lights in the Dusk (Ilkka Koivula) get his just desserts - Le Havre picks up the story of Marcel Marx (André Wilms, pictured right with Blondin Miguel), the lazy but loyal Parisian playwright and editor from 1992's La Vie de Bohème. Now an aged shoe-shiner living and working in the titular French port, Marx might be gruff in appearance but his grizzled exterior conceals a centre that's soft and sweet. Marx lives a simple but contented existence with his devoted wife, Arletty (Kaurismäki regular Kati Outinen, pictured below left with Pierre Étaix), and kindly, if long-suffering, friends. However, this happiness is jeopardised when Arletty is admitted to hospital. Her illness is life-threatening but she persuades her physician, Doctor Becker (Pierre Étaix), to play down the severity lest her husband worry. He agrees to "talk like a politician" but we learn later that he has clumsily opted to describe her condition as "extremely benign".
Soon after, as if to fill the void Arletty has left in his life, Marx encounters the young Idrissa (Blondin Miguel), an African immigrant who has been separated from his family after fleeing the authorities. Acting as though laying sight on the boy is akin to assuming responsibility, Marx is mercifully drawn back to him. In-between dutiful visits to his wife's hospital bed, he cares for Idrissa and sets about plotting to reunite him with his mother in London. Matters are complicated by the fact that the authorities are searching for the boy, assisted in their efforts by a villainous neighbour of Marx's (a cameo from The 400 Blows' Jean-Pierre Léaud, who also appeared in La Vie de Bohème as an easily duped art enthusiast - a far less nefarious character). The search is led by the dramatically attired and morally ambivalent Inspector Monet (Jean-Pierre Darroussin).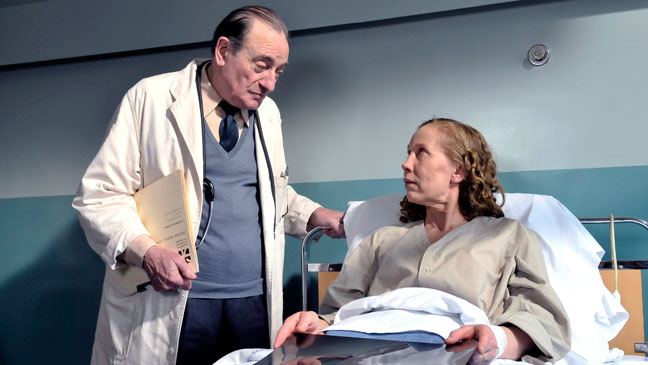 Le Havre deftly exposes the idiotically intolerant attitudes toward those seeking refuge, and the automated, brainless slurs directed at them. As Idrissa runs from the container he has been shut up in for three weeks, Monet has to bat away the gun of an officer, who seems alarmingly prepared to shoot the child in the back. The next day's paper spouts all-too-familiar, incendiary bile when it suggests that this tiny boy, of radiant innocence, may be "armed and dangerous" with "connections to Al-Qaeda". Marx himself, a native and pretty damned obvious Frenchman, is himself branded a "terrorist" when he enrages a shopkeeper by shining shoes outside his premises. This aligns Marx with those who are similarly insulted and illustrates how it has become a stock insult for anyone perceived as different or inferior. Despite its admirable agenda, Le Havre also has a nice line in the purely silly - for example, there's a wonderful sequence involving Monet's strange purchase of a pineapple.
Kaurismäki's subjects may be ordinary but his rich, romantic style lends them glamour: a shoe-shiner becomes a Bogartian hero, rough but utterly decent; local shopkeepers (including Evelyne Didi, also of La Vie de Bohème) become conspirators in a daring plan as an immigration investigation turns into a thrilling game of cat and mouse; and Monet's detective attire is straight out of the 1940s. Kaurismäki, such is his shtick, employs predominantly static camerawork and his actors, too, remain strangely still, giving the impression of carefully composed photographs come, near indiscernibly, to life. Their facial expressions remain solemn but their eyes and actions reveal their humanity. There's considerable reference to the related La Vie de Bohème (pictured above right) not only in the casting but in the presence of a dying lover, Marx's continued love of wine, comical capacity for bullshit and the melancholy mention of his career disappointment: "My success was artistic only." Furthermore, the earlier film gives ample insight into why Marx takes the boy in so readily.
More optimistic than much of Kaurismäki's previous work, with its honourable intentions and immaculate execution Le Havre is cock-eyed, cockle-warming and heartily recommended.
Le Havre is in selected cinemas from Friday
Watch the trailer for Le Havre
Kaurismäki's subjects may be ordinary but his rich, romantic style lends them glamour
rating
Explore topics
Share this article