Joy Ride review - pioneering horniness |

reviews, news & interviews
Joy Ride review - pioneering horniness
Joy Ride review - pioneering horniness
Vigorous set-pieces and genuine warmth power a filthily comic female road-trip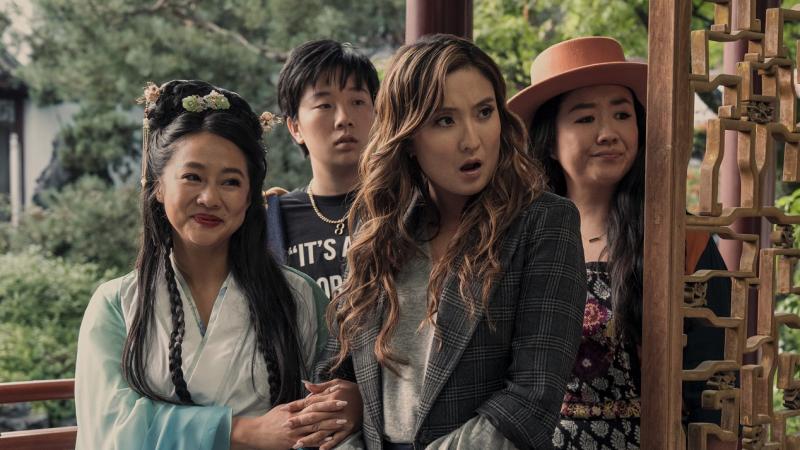 China girls: Stephanie Tsu, Sabrina Wu, Ashley Park and Sherry Cola
This Seth Rogen-produced, Family Guy writers-co-scripted gross-out comedy with four Chinese-American women fully lives up and down to its description. With Crazy Rich Asians co-writer Adele Lim as debuting director, it's also another demographically pioneering work.
Audrey (Ashley Park), a Chinese girl adopted by white American parents, bonds with Lolo (Sherry Cola) as the only Asian-American kids in their Seattle neighbourhood, growing into odd couple adult best friends, Audrey's promising corporate law career contrasting with Lolo's struggling sex-positive art. Audrey's business trip to seal a deal in China for her racist white boss finds her joined not only by "translator" Lolo but her K-pop obsessed, socially awkward cousin Deadeye (Sabrina Wu) and Audrey's college friend Kat (Stephanie Tsu), now a Chinese TV star celibately engaged to gorgeous co-star Clarence (Desmond Chiam, pictured below right with Tsu), secretly contrasting steeply with her far from virginal past.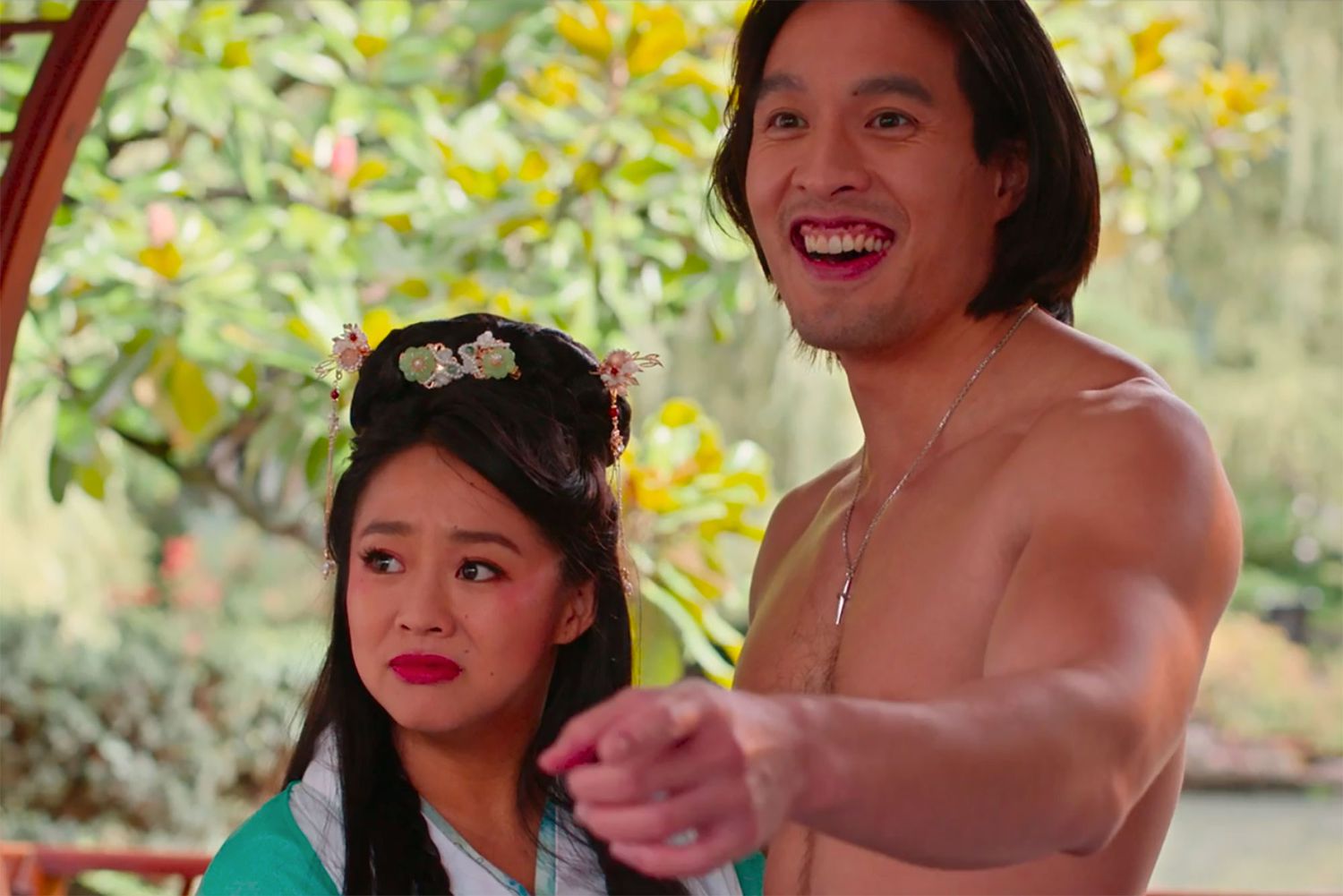 When Audrey is tasked with bringing her unknown Chinese birth-family to meet her client to seal the deal, the friends set off on a trans-China trip to find them. Complications inevitably ensue, from losing their passports to a manic white American drug-dealer (Meredith Hagner) and ingesting and otherwise secreting her coke stash, to crippling a handy basketball team during rampant, coke-fuelled sex.
There is some similarity in plot with Return to Seoul, this year's drama about a white-adopted Korean-Frenchwoman awkwardly and unwillingly confronting her birth-family and culture. Audrey finds comparable catharsis, and revelations which require her own Korea trip. Her gang's four-way friendship and rivalry is also derailed by these events.
Much like writers Teresa Hsiao and Cherry Chevapravatdumrong's Family Guy work, Joy Ride leavens unbridled humour with covering liberal sentiment. Sex gags and sanitised identity politics briefly feel like box-ticking – generic post-Bridesmaids "proof" that women can do filth, while saying the right thing – but quickly grow into a more organic, joyful celebration of what Lim calls "women who look like us…are messy and thirsty…but have so much heart". She directs vigorous set-pieces with warm attention to character, well-served by her game, contrasting cast, climaxing the humour with a mind-blowing sight-gag during a K-pop serenade, and the heart with Audrey's adoptive resolution.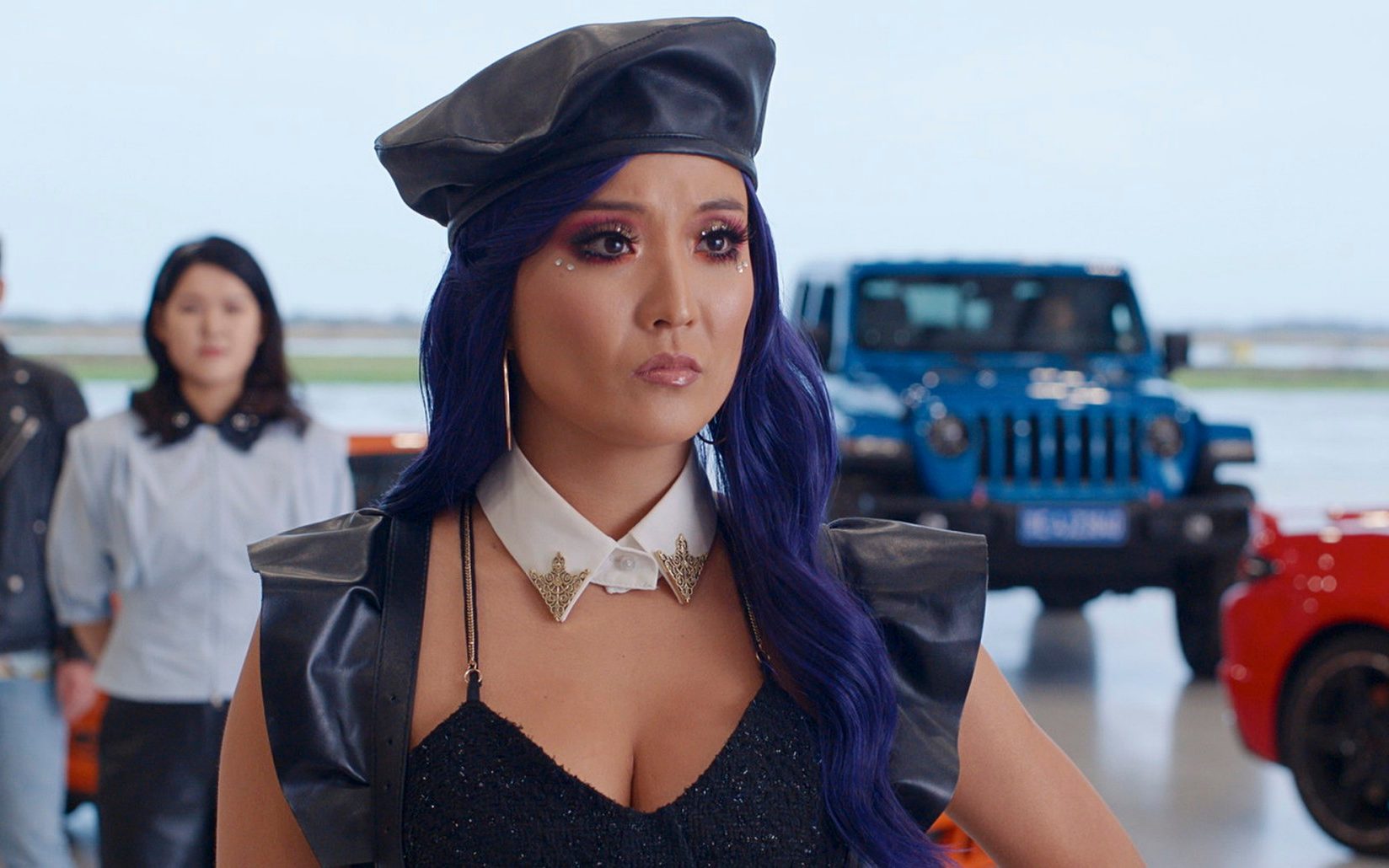 The odyssey into rural China is visually flat, and resolutely ignores politics and Uyghur sterilisation and internment – but then Planes, Trains and Automobiles didn't have much to say about black ghettos and Latin American dirty wars. Hollywood's dilemma between China's box-office (where Joy Ride will surely fail the censors) and human rights is less significant here than Lim and her collaborators' exploration and celebration of a deeper heritage. A society based on "we", not "I" is the nearest Audrey comes to a social lesson, though Lobo's large, welcoming family's racist about-face when Audrey's circumstances change slyly punctures the otherwise sunny picture.
Joy Ride hasn't matched Crazy Rich Asians' ground-breaking box-office so far, its underperformance perhaps demonstrating Lim's further, lonely bridgehead into Hollywood's mainstream. It deserves much better through word of mouth, as themes of racial identity and its potential displacement by even loving adoption, female friendship and horniness power honestly fresh, outrageous laughs.