The Hawks and the Sparrows/ Pigsty |

reviews, news & interviews
The Hawks and the Sparrows/ Pigsty
The Hawks and the Sparrows/ Pigsty
Cinema at its most extraordinary, revolting and bizarre in two contrasting Pasolini re-releases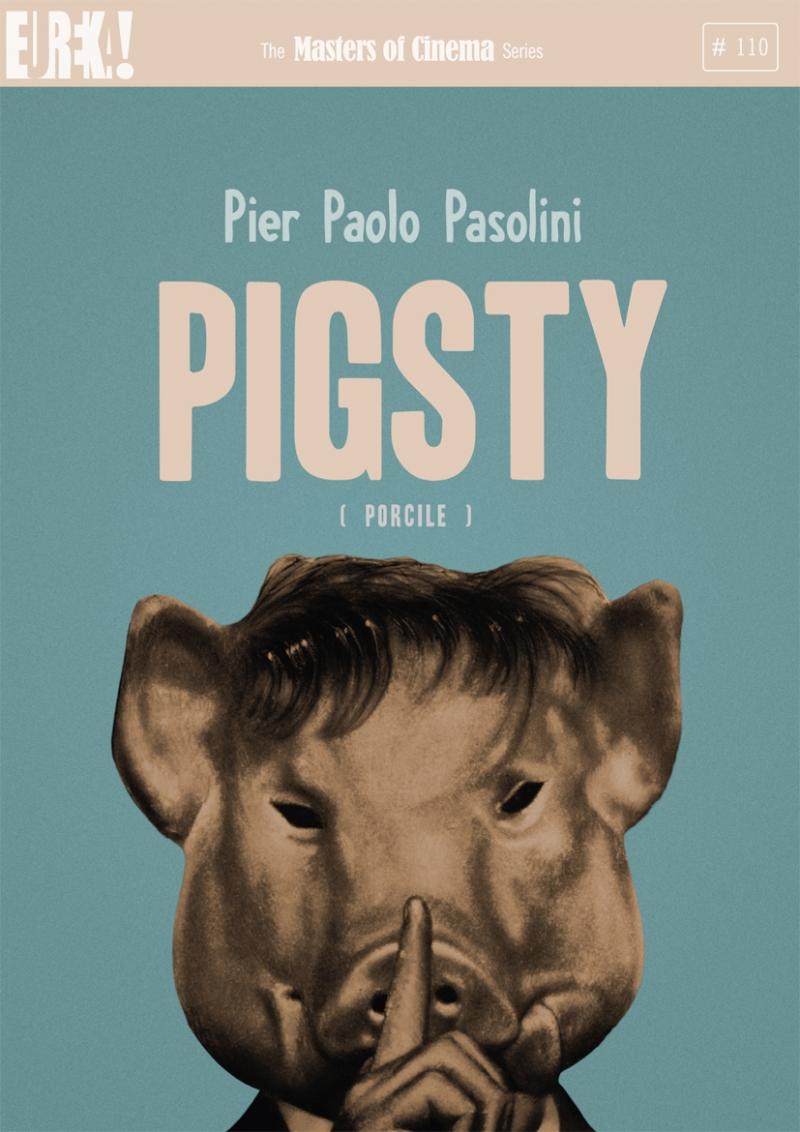 Pigsty's stiff and awkward satire on Germany's Wirtschaftswunder is so bad it's good
The tone of these two new Pier Paolo Pasolini's re-releases couldn't be more different. The Hawks and the Sparrows stars the Italian prince of laughter Totò and one of Pasolini's most popular Calabrian peasant-actors (and lovers) Ninetto Davoli, and ambles gently through the Italian countryside in a surreal and inventive and Last of the Summer Wine-ish way.
Pigsty
, on the other hand, is the kind of Pasolini film where, when two boys meet, you have no idea if they're going to fight each other, fuck each other or eat each other. Mostly, they eat each other - and anything else that they can lay their hands on. It's a bizarre shift in his worldview. In 1966 Pasolini is Pierre-Auguste Renoir. Three years later, he's become Francis Bacon.
For this troubled genius, innocent ribaldry and gut-wrenching cruelty were always two sides of the same coin. This is why the Middle Ages are his default setting. And in both films, the need to clarify his position and meaning in striking and sharply defined - and, in the Pigsty, stomach-churning - allegories always takes him to the distant past. This is also where we see Pasolini at his most straightforward in terms of story-telling. While the two contemporary windows through which we view the historical allegories are tricksy and slippery and often lose the viewer, the two history pieces are immediately intelligible and often unforgettable.
This is cinema at its most indelible and extraordinary
Pigsty's trip into a semi-mythical world of cannibal outlaws, who roam the awesome desolation of a black volcanic ridge looking for people to eat and women to fuck while trying to avoid the military sentries who end up catching them, is an astonishing one. This is cinema at its most indelible and extraordinary. The medieval tale in The Hawks and the Sparrows, meanwhile, in which the two monks (Totò and Davoli again) set about converting the birds to Christianity, is surrealism at its most sweet-tempered.
The framing stories are less compelling, though both manage somehow to linger in the mind. Little can be said of Pigsty's stiff, awkward satire on Germany's Wirtschaftswunder, in which the son of a former Nazi is devoured by pigs, except that it's so awkwardly done it becomes pretty fascinating. The rambling, magpie-ish nature of the macro-story in The Hawks, on the other hand - over-scored, it has to be said, by Ennio Morricone - in which father and son meet a gabby, leftwing raven, who they kill and eat for being too boring, appears to mark a unique intellectual union between The Two Ronnies and Samuel Beckett.
Follow @IgorToronyi on Twitter
Watch the trailer to Pigsty
The Hawks and the Sparrows marks a unique intellectual union between The Two Ronnies and Samuel Beckett
rating
Share this article