Harriet review - potentially stirring biopic proves a slog |

reviews, news & interviews
Harriet review - potentially stirring biopic proves a slog
Harriet review - potentially stirring biopic proves a slog
Cynthia Erivo leaps to stardom in a too-stolid film
Saturday, 23 November 2019
Cry freedom: Cynthia Erivo as Harriet Tubman
A defining chapter in American history is all but sold down river in Harriet, director Kasi Lemmons' tubthumpingly banal film about the extraordinary bravery and courage of the American freedom fighter, Harriet Tubman. Telling the same story more expansively chronicled several decades ago in a Cicely Tyson-led American mini-series, Harriet casts the diminutive yet mighty English actress Cynthia Erivo in the title role without seeming to know quite how to use her. In context, it comes as a relief when a performer who shot to fame (and won a Tony) on Broadway in The Color Purple gets to belt out a rousing anthem while the final credits roll. The song, co-written by Erivo, is called "Stand Up", and demands that attention must be paid even if it has wandered far too often before.
Born Araminta Ross and known for a while as Minty, Harriet Tubman was born into slavery in Maryland only to battle her way to freedom in the North as the celebrated leader - more of a conductor, really - on the Underground Railroad in the American South. "Be free or die," she tells those often-terrified followers who are asked in many cases to manage the near-impossible in choosing to upend lives of servitude in return for the riskily-achieved but necessary reality of freedom. (The film doesn't stint on the physical risks posed by such escape.)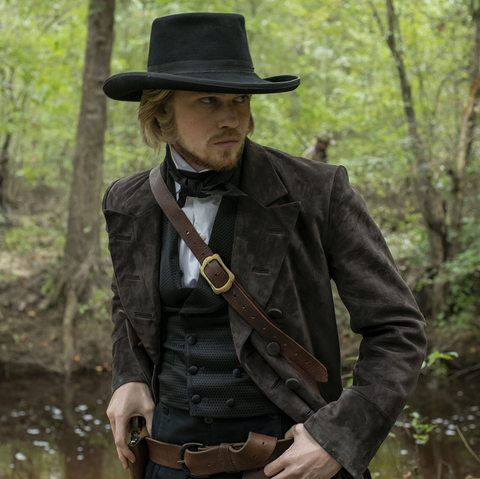 But like most visionaries, and a self-evident resemblance gets noted in passing between Harriet and Joan of Arc, Harriet feeds on a God-given fervour and inspires others with that very determination. "These are dangerous times," she is told with a clunkiness characteristic of the script by a fellow abolitionist, who happens to be played by a fellow musical theatre shooting star in Hamilton's Leslie Odom Jr. Harriet herself courses with a sense of destiny that she must share with a community whom she drives towards the Emancipation Proclamation and well beyond. "Our time is near," or so the screenplay co-authored by Lemmons with Gregory Allen Howard puts it, and Harriet knows in her core that not a minute can be wasted or lost as she charts the 100-mile trek first for herself and then for her community; the task extends to 600 miles once Canada emerges as a safer destination.
That may explain why a narrative conceived within the framework of an action movie seems after a while to consist of repeated shots of the wondrously open-faced Erivo breathlessly pelting along, surmounting whatever obstacle nature throws in her way in pursuit of the collective justice she knows lies in reach. It's not helpful during such moments when you start wondering where a change of clothing came from, or who was tending to Harriet's hair. On more than one occasion, Harriet seems caught in that not-unusual limbo between wanting to honour its subject while avoiding the mess, whether physical or emotional, that goes with it. You get the expected shots of Harriet emerging into the sun, along with any number of "I love you" moments that have to act as shorthand for relationships that otherwise are barely dramatised at all.
Everything is Writ Big in Harriet from Terence Blanchard's ever-swelling score to camerawork from John Toll, whose epic credentials date back at least as far as Braveheart. In terms of those around her, you want more of Odom Jr and much more of Clarke Peters, who cuts an immediately affecting, grizzled presence as Harriet's father. Instead, Joe Alwyn turns up as the requisite baddie, Gideon, who clearly trained at the side of Michal Fassbender in 12 Years a Slave. Drawn to destroy the woman after whom he lusts, Gideon hasn't counted on a sense of purpose far greater than anything he will ever know, not to mention greater than this too-stolid film can contain.
On more than one occasion, 'Harriet' seems caught in that not-unusual limbo between wanting to honour its subject while avoiding the mess, whether physical or emotional, that goes with it
rating
Explore topics
Share this article