DVD/Blu-ray: Le Cercle Rouge |

reviews, news & interviews
DVD/Blu-ray: Le Cercle Rouge
DVD/Blu-ray: Le Cercle Rouge
Gripping, gruelling crime thriller from pioneering French director Jean-Pierre Melville
Tuesday, 08 December 2020
'Crime lurks within us' - Yves Montand, Gian Maria Volonté and Alain Delon in 'Le Cercle Rouge'
The Buddhist quote that opens
Jean-Pierre Melville's
1970
thriller
– "when men, even unknowingly, are to meet one day… they will inevitably come together in the red circle" – is fake, written by the director, whose entire career was spent working under a pseudonym. The casting of André Bourvil as Inspector Mattei would have wrongfooted contemporary French audiences, used to seeing the actor in light comedies. Then there's the celebrated heist sequence, dialogue-free and playing out in real time, the outcome of which may surprise.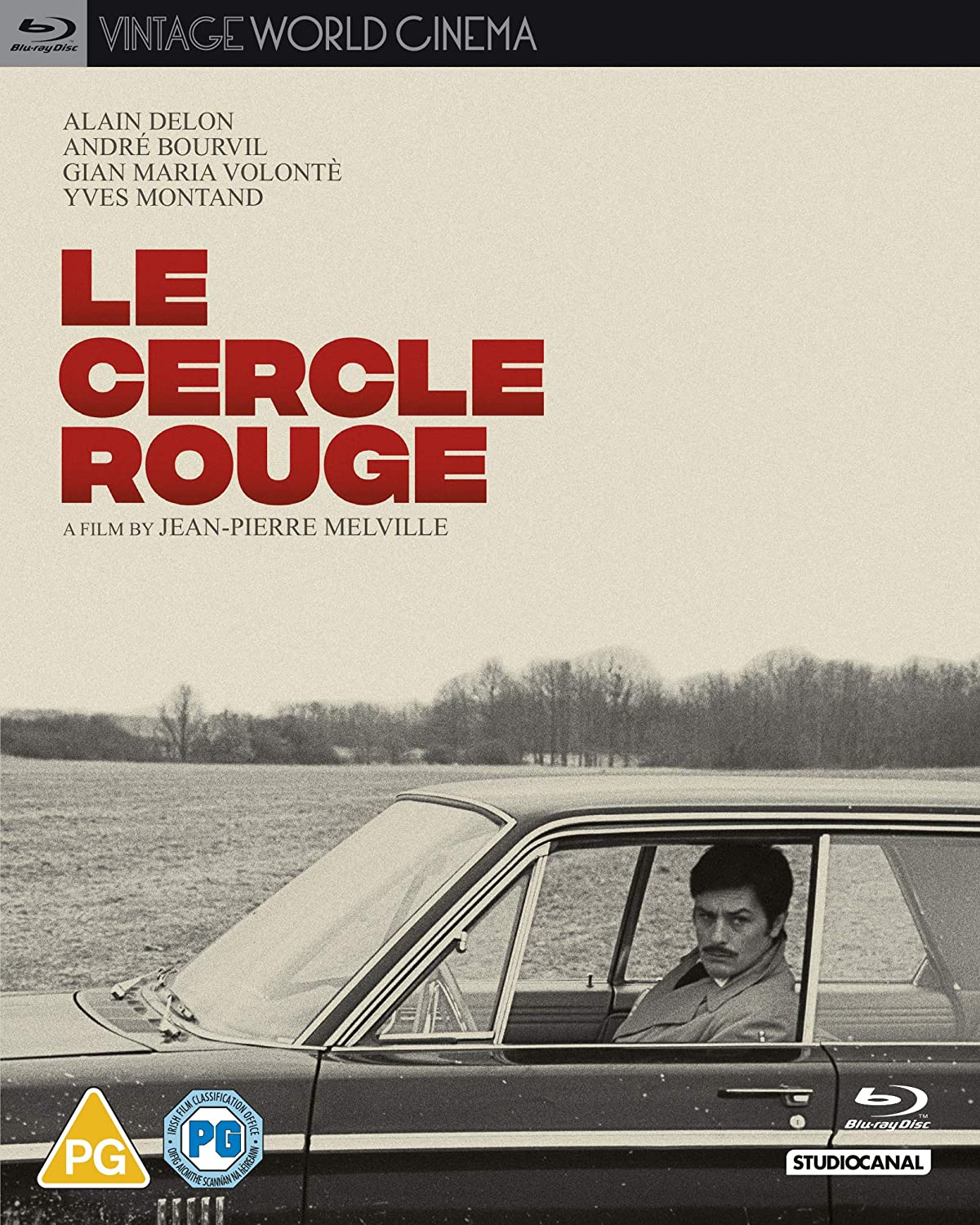 We first meet Bourvil in the opening sequence, escorting Gian Maria Volonté's Vogel from prison in Marseille to Paris by sleeper train. We know that Vogel will escape, and that he'll cross paths with Alain Delon's haughty ex-con Corey, released that same morning and en route to Paris with insider information about a Place Vendôme jewellers shop. Melville's switches between the intimate and the epic are arresting; a close up of Volonté's fingers toying with a safety pin contrasts with a thrilling pull back from the sleeper compartment, the camera swooping high up and looking down at the moving train. Vogel sneaks into the boot of Corey's newly-purchased (and alarmingly conspicuous) Ford Fury, the pair agreeing to team up after a tense exchange in a muddy field. The third accomplice is Yves Montand's Jansen, an alcoholic ex-cop and a crack shot when sober. Montand's transformation from shuffling wino to sleek ballistics genius is miraculous, Melville throwing in an eye-popping hallucination sequence, full of rats, lizards and giant spiders, before Jansen dries himself out. They're a formidable, well-organised unit, more so than the police charged with finding them.
Melville's steady pacing is a joy; this long film, short on dialogue, is consistently thrilling. Jansen staking out the showroom makes for brilliant cinema, as does a scene where he's manufacturing bespoke bullets in his kitchen. Delon and Volonté are a winning double act, the trust between them shown during a precarious rooftop entry into the building they rob. Meanwhile Bourvil's Mattei (pictured below), far smarter than he initially seemed, begins to act decisively and the net closes in.
Henri Decaë's cinematography makes effective use of low, natural light, Le Cercle Rouge's world one of grey skies and muted colours. Even Paris looks drab. Corey finds the stolen haul hard to dispose of, though Jansen touchingly declines his cut, grateful to have regained his sobriety. This is one of the great crime thrillers, beautifully restored. Studio Canal's two-disc reissue includes some fascinating extras: a documentary on Melville's short but influential career and contributions from those who worked with the director. Especially insightful is the film's assistant director Bernard Stora, recalling Melville's fondness for animals (look out for the Siamese cats in Mattei's bachelor pad) and his ability to "puff it up", where "just three lines of script would turn into a big scene."
Montand's transformation from shuffling wino to sleek ballistics genius is miraculous
rating
Share this article