DVD: Philomena |

reviews, news & interviews
DVD: Philomena
DVD: Philomena
Poignant real-life saga of lost child lit up by Judi Dench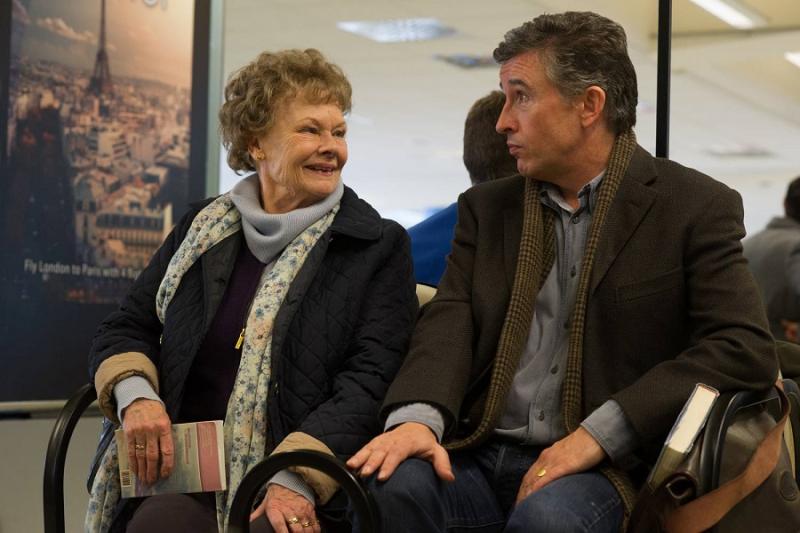 Odd couple: Judi Dench as Philomena Lee and Martin Sixsmith as Martin Sixsmith
The big screen is no country for old women. The exception who proves the rule over and over again is of course Judi Dench. Of no actress is it more frequently said that you'd happily listen to her reading out the phone book.
Her most recent masterclass in the tiny brushstrokes of screen acting is in
Philomena
, adapted from Martin Sixsmith's book about helping an Irish woman to find the son she bore out of wedlock in 1952. Dench is very largely the reason it's worth making an appointment to view.
She plays Philomena Lee, a devout old woman with love and sadness in her heart leavened by a pleasing penchant for dirty talk. She is escorted on her journey by Steve Coogan as Sixsmith, the disgraced spin doctor who turns to human-interest journalism out of curiosity but also desperation. Coogan adapted the book with Jeff Pope, and is never of course short of a funny line. He also has a short crescendo of righteous wrath towards the climax, but the script is more eager to charm through an odd-couple romance than to arouse passions or pierce the heart. However often director Stephen Frears aims the camera at Dench's storytelling eyes in all their translucence, the result is a film which feels disinclined to mine the true horrors of the nuns' institutional cruelty to so-called fallen women, while Sixsmith's redemptive journey from professional doldrums to anti-Catholic crusader feels trumped up for our pleasure.
The only extra is a making-of feature including contributions from the real Philomena Lee and her daughter (played in the film by Anna Maxwell Martin). As for Dench, "She's like a diamond," says Frears. "All we're doing is polishing."
The result is a film which feels disinclined to mine the true horrors of the nuns' institutional cruelty
rating
Explore topics
Share this article