DVD: Mr Arkadin |

reviews, news & interviews
DVD: Mr Arkadin
DVD: Mr Arkadin
Welles' weirdest film is a fascinating failure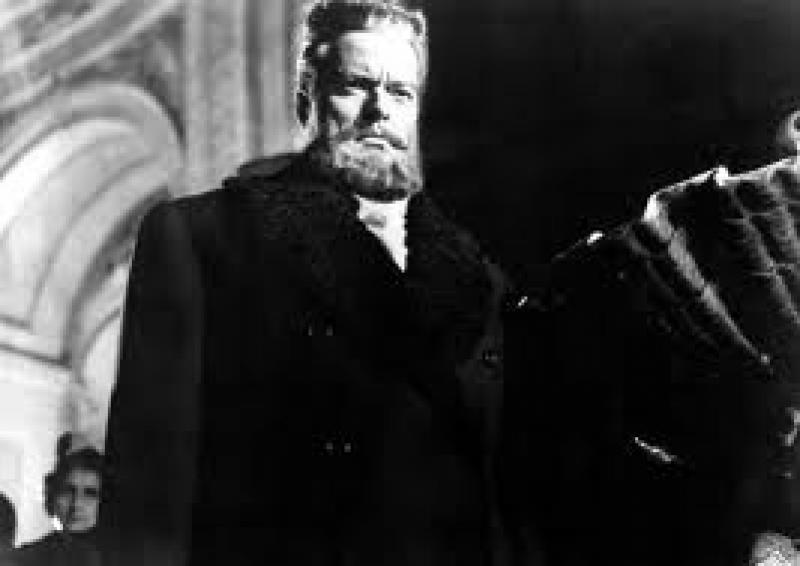 Orson Welles made up as Gregory Arkadin
Mr Arkadin, wedged between two greats – Othello and Touch of Evil – is Welles' most chaotic film, its production scarred by budget restraints and a terminal quarrel with the producer, who barred Welles from the final edit – yet again. What you see is often a mess of dismal dubbing, painfully abrupt (as well as daringly innovative) cuts, and swathes of voiceover to cram in the necessary plot explication.
As a whole, it doesn't hang together at all. Welles sails close over the border of the ludicrous with his face make-up as billionaire Arkadin – Harry Harryhausen's models are more convincing – while the lead Robert Arden is not only wooden but charmless and strident. There is an argument that he was deliberately chosen for these non-qualities. If so, Mr Arkadin is a punk film decades ahead of its time.
The story – of a great and dangerous man hiring a blackmailer to research his past on account of "amnesia" and then knocking off the people he finds – is a good hook, a twisted Kane, but in its execution this big fish of a tale was torn to bits. While it is a failure, there is much to relish - stunning footage of the Semana Santa, the abrupt, expressive camera angles, the evocation of post-war, wintry Munich, stunning turns by some major players in extraordinary interiors – Akim Tameroff, Michael Redgrave, Katina Paxinou, Mischa Auer – and three parables, memorably told by Arkadin at a variety of garishly, ghoulishly masked balls.
This edition features the "comprehensive" version from Criterion's three-disc US set, and the restored print is good, the sound is as good as you're going to get, and while there are no extras, the sheer oddness and visceral impact of Mr Arkadin overcomes its serious flaws. And there's a wonderful cameo from Gert Frobe, later to be immortalised as Auric Goldfinger.