DVD: Berlin 36 |

reviews, news & interviews
DVD: Berlin 36
DVD: Berlin 36
Gender and race collide in a plainly told tale of persecution at Hitler's Olympics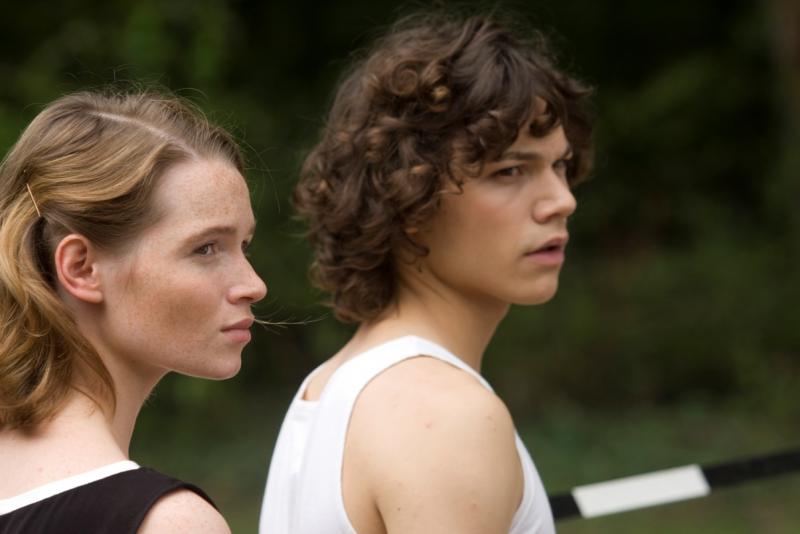 Gretel Bergmann (Karoline Herfurth) and Marie Ketteler (Sebastian Urzendowsky) contemplate a race they can't win
Sporting dreams and the Second World War are both bottomless narrative mines. German-Jewish high-jumper Gretel Bergmann's attempt to compete in the German team at the 1936 Berlin Olympics unites these genres, but it's no Hitler-era Chariots of Fire.
Black American Jesse Owen's Fuhrer-baiting victories are the ones we remember, but the injustice Bergmann suffered is equally symptomatic of the Reich's early days, before its propaganda could be decisively driven home by dive-bombers and panzers. As Kaspar Heidelbach's film begins, we find Bergmann (Karoline Herfurth) celebrating in a pub after escaping to Britain, where she's just won the national championship. But the Nazis need to appease American threats of an Olympic boycott with a token Jewish athlete in their squad. Bergmann is pressured to return to a German training camp, where it becomes clear the authorities have no intention of letting a Jew demonstrate her superiority over "Aryans".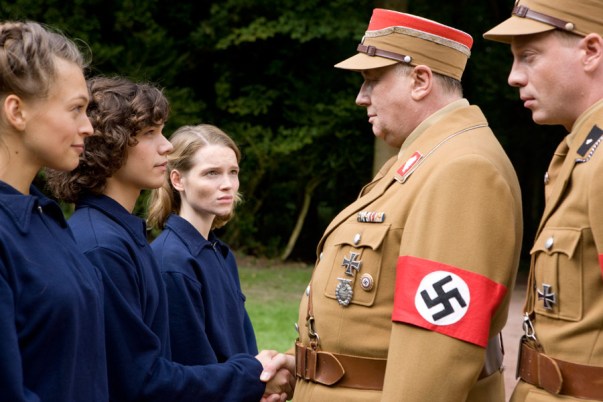 Detailing the creeping, inescapable injustice of a fascist state is one of Berlin 36's strengths. Herfurth's Bergmann, strikingly beautiful and bloody-mindedly contemptuous of the Nazis' sabotage of her dreams, is another. But the sports scenes are listless, while the stakes for Bergmann happily, given the coming Holocaust, stay solely athletic.
Perhaps that's why Heidelbach splits her tale with that of the other remarkable member of the Nazi high-jump team of 1936: Dora Ratjen (the clear source for the film's Marie Ketteler), a boy raised as a girl (Sebastian Urzendowsky as Ketteler, second left, and Herfurth, middle, pictured above). Though a Der Spiegel investigation upon Berlin 36's German release strongly suggests the Nazis only discovered this awkward fact in 1938, and Bergmann did so reading a newspaper in 1966, Bergmann here has a confiding bond with the "girl" placed in the team as a Nazi plot to ensure her own loss. The temptation to heat and bend these parallel tales for narrative power is forgivable. They are anyway told too flatly to do more than highlight two obscure, courageous footnotes to history.