Blu-ray: Kuhle Wampe |

reviews, news & interviews
Blu-ray: Kuhle Wampe
Blu-ray: Kuhle Wampe
A classic of Weimar-era cinema, both polemical and poetic
Tuesday, 20 September 2022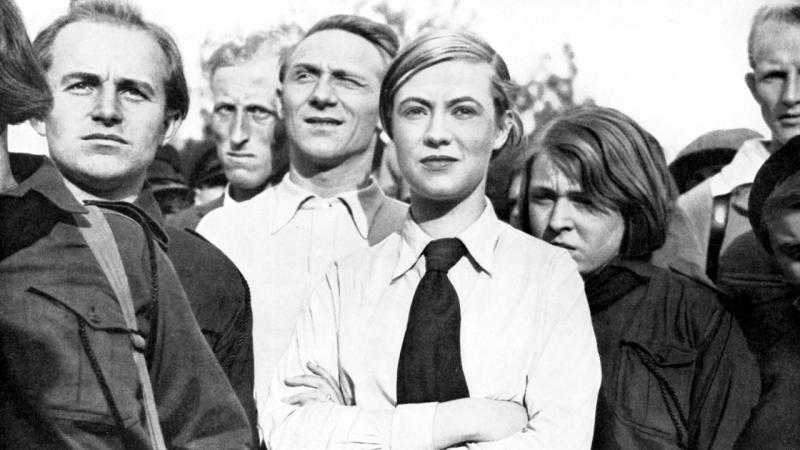 'Who owns the world?' Martha Wolter in 'Kuhle Wampe'
Kuhle Wampe is a fascinating curio, a blend of documentary, social realist drama and political debate which so bothered the German authorities upon its release in 1932 that they promptly banned it. The censorship board's justification condemned the film as one "which shakes the foundations of the state", most pointedly in its depiction of official indifference to poverty and the search for work.
Written by Bertholt Brecht and mostly directed by Slatan Dudow, the film opens with a montage of newspaper headlines charting rising unemployment statistics. There's little dialogue; the well-choreographed sequences of bicycles racing through the empty Berlin streets accompanied by Hanns Eisler's spiky, pungent score, most of which he later recycled in his Orchestral Suite No. 3. We follow a young Berliner (Alfred Schafer) looking for work, claustrophobic scenes showing him sat in the gloom with his embittered family incredibly affecting. Dudow shows us the suicide in cinéma verité style, the man removing his watch and jumping from a high window. The tenement's other inhabitants gather impassively around the body. Things don't get any better; the family are evicted for rent arrears despite frantic demands for help and end up living in the titular camp site, Kuhle Wampe, its name Berlin slang for "empty stomach."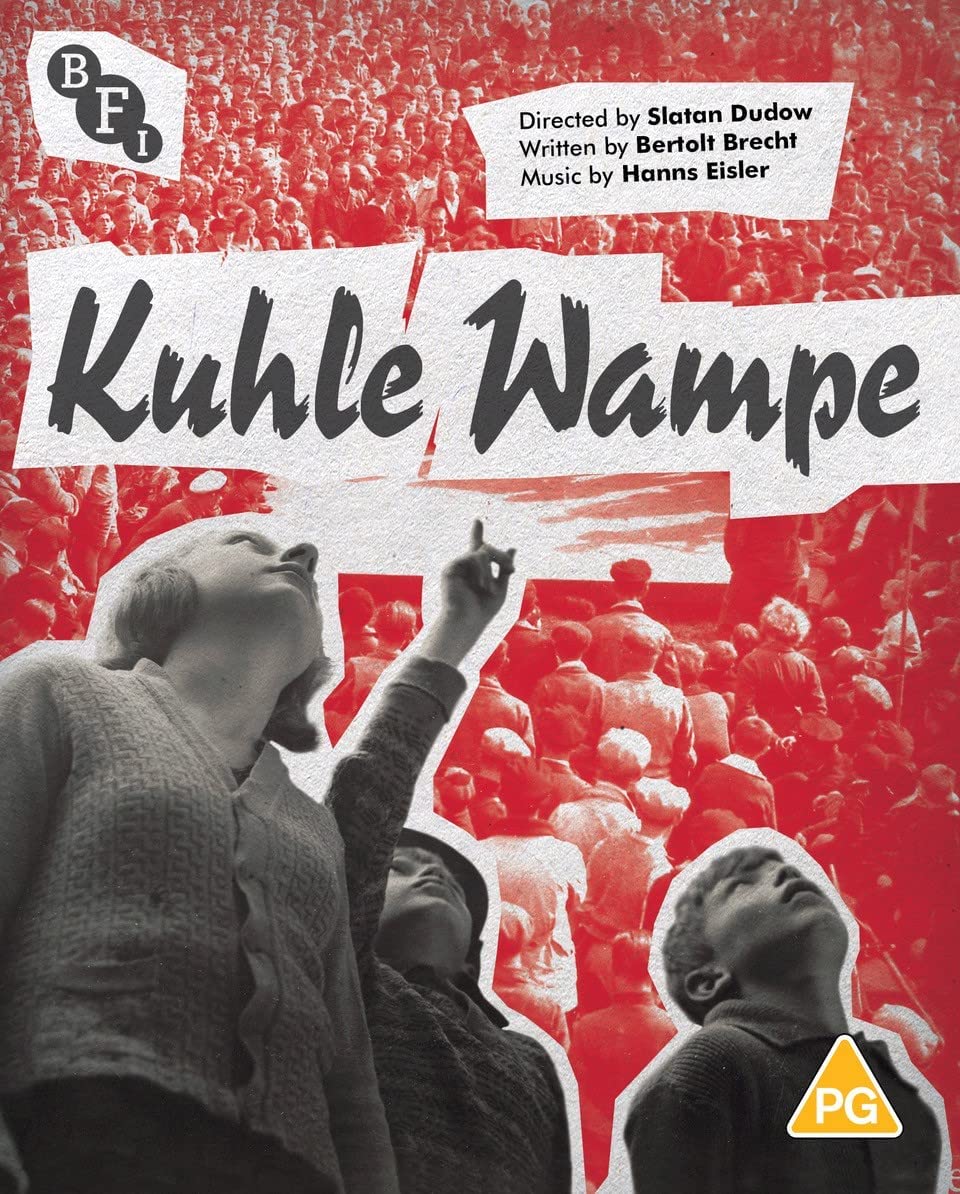 A blackly comic second section shows life under canvas. Daughter Anni (Hertha Thiele) becomes pregnant, reconciled with her boyfriend Fritz (Ernst Busch) at a workers' sports festival. Brilliantly edited, this third chapter is exhilarating, the montage of athletes rowing, cycling and swimming seen alongside an agitprop performance by Berlin's Rote Sprachrohr. Brecht directed the final chapter, a stagey but passionate political debate set on a crowded S-Bahn train. Workers and affluent passengers alike debate the global financial crisis, with special emphasis given to South American coffee prices. Responding to the question "Who will change the world?", Martha Wolter's Gerda replies, straight-to-camera, "Those who don't like it!" to the strains of Brecht and Eisler's still rousing "Solidarity Song". None of which sounds particularly palatable, but the disparate ingredients form a compelling mixture. Dudow's striking visuals look fresh, and he secures winning performances from his young leads.
The BFI's restored Kuhle Wampe, painstakingly assembled from several prints, looks pristine and sounds marvellous; at a time when rising prices and low wages dominate the headlines, the film's re-release is sadly timely. Booklet notes are excellent and the extras are self-recommending, particularly a 1999 Q&A with Andrew Hoellering, whose father Georg Höllering was the film's producer. Four British documentary shorts from the 1930s are also included; Housing Problems (1935) contains a tantalising glimpse of the soon-to-be-built (and now demolished) Quarry Hill Flats in Leeds, a utopian public housing scheme based on European designs.