Being A Human Person review - enter the surreal world of Roy Andersson |

reviews, news & interviews
Being A Human Person review - enter the surreal world of Roy Andersson
Being A Human Person review - enter the surreal world of Roy Andersson
A captivating documentary examining the Swedish auteur on the advent of his final film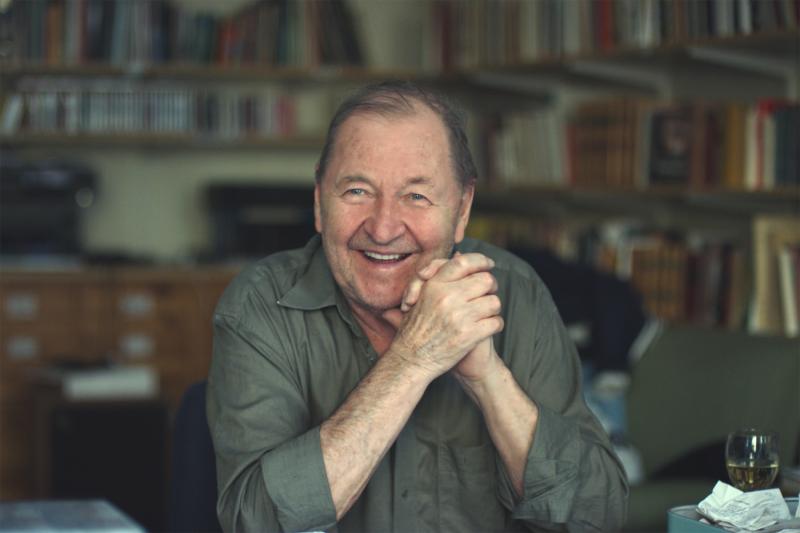 Swedish Auteur Roy Andersson
It's fair to say that the idiosyncratic, surrealist films of Roy Andersson are not everyone's cup of tea. Whether you find his films impregnable or incisive, it's impossible to argue with the artistic imprint the Swedish auteur has had on European cinema. Now at the age of 77, he has made his last film, About Endlessness.
Accompanying this apparent final feature is an insightful
documentary
from Fred Scott, which examines the artistic process of the director as he moves towards retirement.
The danger of such projects is that they can feel like a tagged-on "making-of'" featurette. This is true of Scott's film to an extent. This is no tell-all documentary that plunges the depths of the director's life and career. We never really get underneath Andersson's skin. But that doesn't seem to be what interests either the film's subject or Scott.
What we do have is a guided tour of Andersson's self-crafted production studio, a stylish window-front townhouse in Stockholm dubbed Studio 24, that has been home-from-home for the director since the 1980s. This studio is an Aladdin's cave of film craft. It's here Andersson and his close-knit team builds (and then destroys) intricate sets, like giant model villages. In these toy-towns, non-professional actors doused in greying makeup have played out comical existential dramas in films such as Songs from the Second Floor and more recently the Golden Lion-winning A Pigeon Sat on a Branch Reflecting on Existence. It's mesmerising to watch Andersson examining every detail, whether it's the brush strokes of the paint on the sets to the emotional resonance of the take.
It's a captivating documentary, and whilst Andersson is kept somewhat at arm's length, we do witness the director's struggles with alcoholism that have been the bane of latter productions for his team. We slowly see the emotional toll his creativity has taken. Across the duration of the documentary Andersson seems to rapidly age with every scene, seemingly sapped of his creative energy. Archive footage of the young director hints at the psychological toll his work has always taken.
Then there is the looming retirement (which partly triggered the drinking), that haunts the film. Andersson clearly lives for his work, and his production team operate more like a family where set designers appear as much like concerned offspring as they do crew members.
Much more than a 'making of' or a 101 introduction, this is part tribute, part exegesis of one of Europe's most inventive directors as someone with a lot to offer on the banality and hilarity of life.
Archive footage of the young director hints at the psychological toll his work has always taken
rating
Share this article