10 Questions for Actress Déborah François |

reviews, news & interviews
10 Questions for Actress Déborah François
10 Questions for Actress Déborah François
Discovered by the Dardennes brothers, Déborah François has been quietly learning her craft in France. It's time for the star of Populaire to break out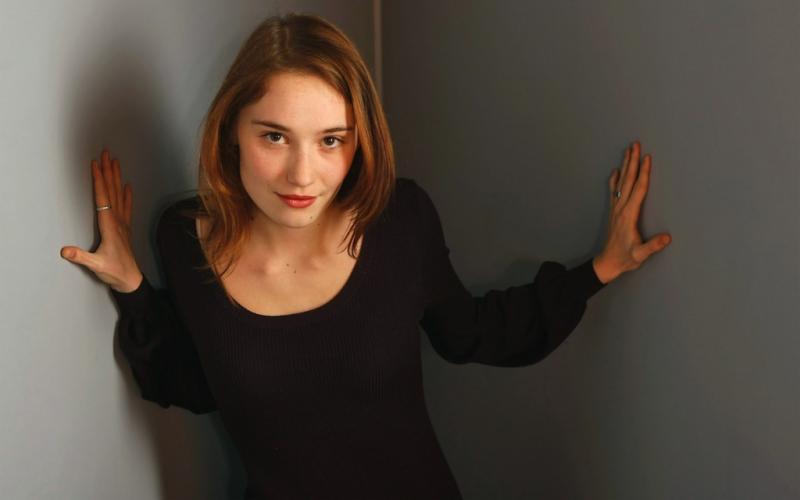 Déborah François
There are many reasons to be thankful for the Dardennes brothers, the Belgians whose sibling genius is rivalled only by the Coens, not least the young actors they have introduced to cinema: Émilie Dequenne in Rosetta, Jérémie Renier in La promesse, Déborah François in The Child, Thomas Doret in The Kid with a Bike.
With the exception of the young Doret, who is barely a teenager, those mentioned have since become part of a Belgian brigade who add a covert quality to French cinema: while becoming a Dardennes regular, Renier has acted for Ozon and Assayas; Dequenne has recently been seen to devastating effect in Our Children; and François has quietly been rising her profile, to the extent that one feels an international career is just around the corner.
Born in Liège, to a policeman and a social worker, François was just 16 when she attended an open casting for The Child (2005). She recalls that the Dardennes "asked me just to sit on a bench and do nothing", before choosing her ahead of 150 other hopefuls for the role of Sonia, a young woman involved with one of life's more unfeeling ducker and divers, Bruno (Renier), who doesn't think twice about selling their newborn baby for cash.
It's difficult to believe that the sphinx-like schemer of 'The Page Turner' and the gloriously immediate Rose are played by the same person
Hers was a fresh, naturalistic portrayal of a guileless character, which gave no warning of her Hitchcockian blonde seeking revenge in the psychological thriller The Page Turner (2006). The director of that film, Denis Dercourt, who is also a musician, has commented that, "I used to teach music to child prodigies, and Déborah reminds me of those – she's a child prodigy. She also happened to attend the 'high school' of acting, with the Dardennes."
Since The Page Turner versatility has been her watchword: somehow managing to be sweet-natured, religious, patriotic and an explosives expert in the war movie Female Agents (2008); a rebellious teen in The First Day of the Rest of Your Life (2008), culturally adrift in London in the romantic comedy Unmade Beds (2009); a student who turns to prostitution to make ends meet in the TV movie Student Services; (2010) and a comely disciple of the devil in The Monk (2011).
Populaire is undoubtedly her most mainstream movie to date. A romantic comedy set in the 1950s, it features François as Rose Pamphyle, a secretary whose talent at the keys prompts her boss (Romain Duris) to turn speed typing coach, with an eye on the world championships.
It's a light affair, to be sure, but beautifully designed and enjoyably bonkers, and reveals François to be a considerable comedienne. It's difficult to believe that the sphinx-like schemer of The Page Turner and the gloriously immediate Rose are played by the same person.
Though the film performed below expectations in France, it has been bought by the powerful Harvey Weinstein for the US. It won't hurt the actress, who has just turned 26, to be in his radar.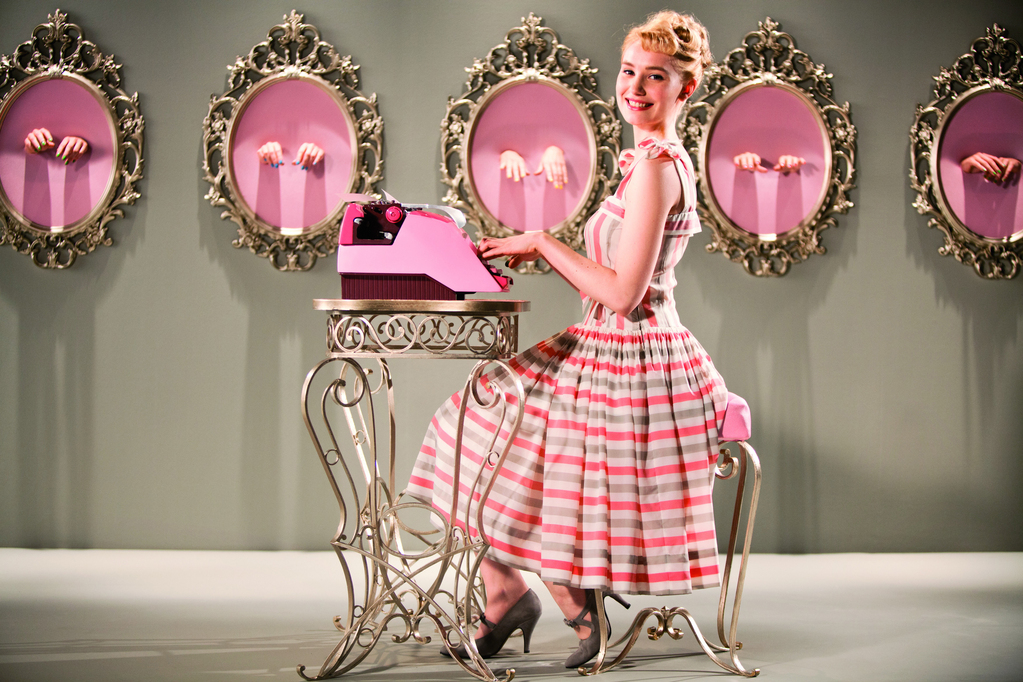 DEMETRIOS MATHEOU: Populaire is long way from your breakthrough film, The Child, and most of your work since, which has been contemporary and mostly very dramatic. How did you feel working in this comic, slightly stylised version of the Fifties?
DEBORAH FRANCOIS: I loved finding myself in this milieu, surrounded by the fashion and design of the Fifties. On one hand it's a very faithful recreation of that period, on the other it's full of imagination and fantasy, which draws a lot for its style from the comedies made at the time. And I felt strongly attracted to Rose herself, who's no ordinary girl. She's somehow larger than life, and half-way between a young woman of the Fifties and a woman of today. And like her I'm a terrible loser – there were many actresses going for this, and I fought hard for it. It felt like a lifetime opportunity.
We do seem to be fascinated by the Fifties and Sixties at the moment – the popularity of Mad Men is a good example. Why do you think that is?
One of the reasons is that whenever you're living through a deep crisis, as we are at the moment, you latch onto anything that involves hope. The Fifties came after the end of the World War Two and it was a time when people believed that everything was going to be better, the idea of "progress" was constantly in the air. Another is that design in the Fifties was wonderful ­– cars, furniture, fashion. It was the time of the perfect curve. And when a curve is perfect what more do you need?
At the same time, it was in many ways a terrible time to be a woman. There's a serious subject bubbling beneath the comedy here, which is that Rose's empowerment is a narrow one – women weren't given too many opportunities in those days beyond secretarial work.
To be fair that's the context of the film, not the subject. The subject is typing and love. I think it's nice that it stays light. But I did talk a lot with my grandmother, who told me what it was like for a young woman in those years, how important it was to have a "proper home", and "proper children", everything cleaned and ironed and above board. And that gave me food for thought when preparing the character. I realized that that was the truth for that period, but Rose is looking for something that isn't there yet. She's not happy with what she's offered, she's looking for something more. She's a feminist who doesn't know it.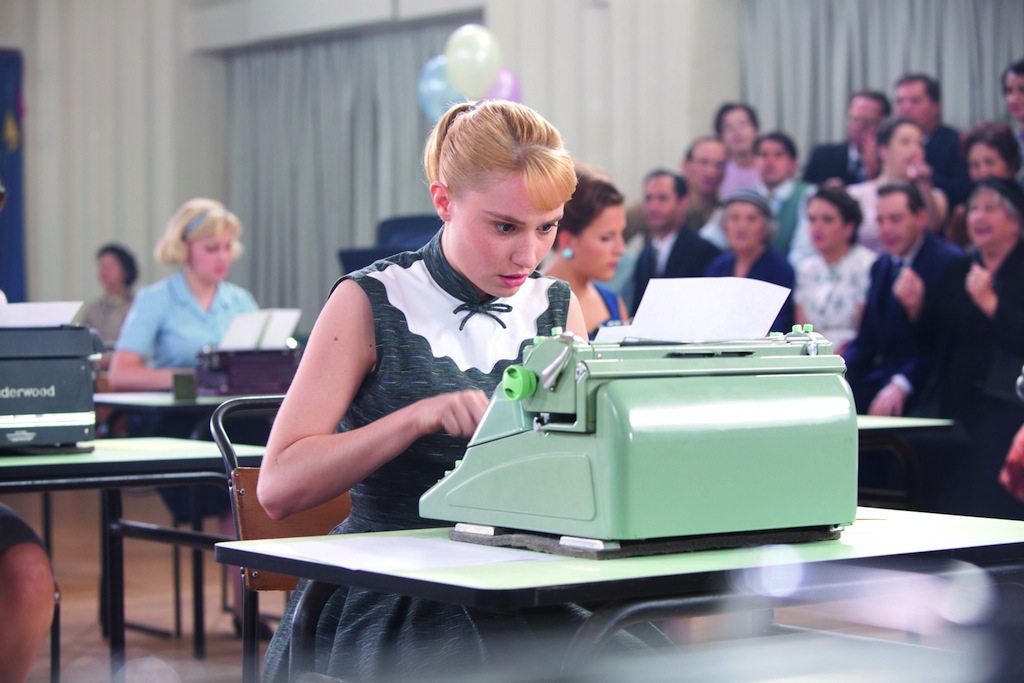 What was your preparation?
I saw a lot of Fifties movies, especially with Audrey Hepburn - from whom we drew inspiration for Rose's character - such as Sabrina, Love in the Afternoon, Funny Face. I also looked at documentaries about the youth of the time, newspaper articles and a great number of illustrations. And of course, typing for two to three hours every day, for three months beforehand and during the shoot as well.
I hadn't heard of speed typing competitions before the film. At first I even thought it was Régis's invention. Then he told me that these competitions had really existed, and inundated me with all sorts of documentation, including a memorable short film about a speed-typing championship, handbooks for typing and paper-changing techniques, and a video by an American Marines secretary showing how to change paper in three moves – it's staggeringly fast.
I can't type as fast as Rose. Of course, I've always typed on a computer, so to begin with I had to adapt. But I can touch type now. I actually broke a number of computers while practicing.
Did you enjoy the Fifties costumes and hairstyles?
I loved them. Many costumes were created especially for the film and I was very much involved with the wardrobe mistress in their creation, choosing fabrics, discussing if a neckline suited the character. I'm not comparing myself to them, but it was as if I was turning into the actresses from the period, who I love and admire – Hepburn, who happens to be my favourite actress, Lauren Bacall, Marilyn Monroe.
Can you say something about your acting style for the film? It's a long way from the naturalism of The Child (pictured left).
I got lot of inspiration from those actresses I've mentioned. Also with many films made at the end of the Fifties and the beginning of the Sixties the audience walked into a theatre, sat in front of the screen and did not worry about whether the actors were believable or not; whereas today the audience needs to believe in the characters. And this is why I'm saying Populaire is half-way between reality and fantasy – on the one hand, you can believe that such a woman as Rose exists, on the other I can take her beyond certain limits.
How did the making of Populaire compare to working with the Dardennes brothers?
It can't compare. There is a camera and actors. That's all they have in common. And it was nearly 10 years ago now, I was 17 when I made the film, a child at the time, and now I am a young woman.
Belgian actors don't need to be pampered anything like as much as French ones
What did you take most from your experience with the Dardennes?
The brothers taught me what it is to be rigorous. They would insist on 20 or 30 takes for each scene. They were very precise and very meticulous, and they didn't give much away about what they were thinking. Obviously they are fantastic directors and I loved being in their film. I have a special tenderness for L'enfant – for me your first film as an actor is like your first love.
How fierce is the competition amongst young actresses in France? Are there enough good scripts to go round?
The situation has changed in the past few years, because French television is now getting more funds for TV movies and short series of higher quality than it used to. And these are dealing with tough topics that you hardly see in films. This quality is changing French television and I'm very happy about that, it's a good medium to work in and gives us more options.
I made Student Services for TV a couple of years ago. Student prostitution is an increasingly common problem in France. And I am about to shoot a television movie about marital abuse. On TV you're able to deal with important social issues without worrying if you will attract an audience, because when a TV movie has a bad audience, it's 1.5 million viewers. It's huge, and you couldn't expect that in cinema with such subjects.
You said once that Belgian actors don't take themselves as seriously as French ones. Do you still think that?
Yes. Definitely. Every time I work with Belgian actors and actresses I think they have something – I don't know the word, even in French – they just go for it. They're not more natural, but more raw. They tend to dive into a character straight away, they have a more physical approach. French actors and actresses tend to pay a lot of attention to the tone of voice, the way they speak the text, the way they look. Plus Belgian actors don't need to be pampered anything like as much as French ones.
Actually, in France these days they don't even know I'm Belgian. I had coaching to make my Belgian accent disappear when I need it to. I'm under cover.