Young Reviewer of the Year Award: the four finalists are |

reviews, news & interviews
Young Reviewer of the Year Award: the four finalists are...
Young Reviewer of the Year Award: the four finalists are...
Announcing the shortlist of our critics' competition, with extracts from each entry
Friday, 29 September 2017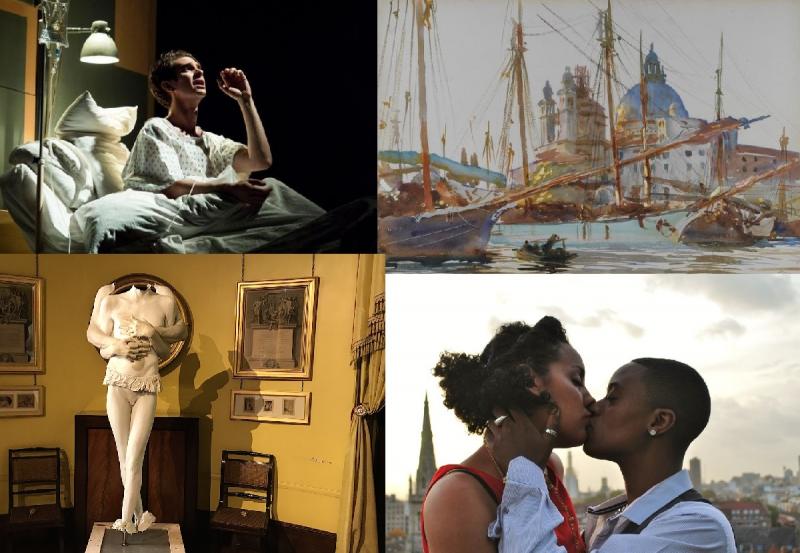 The four finalists reviewed, clockwise from top left: Angels in America; Sargent: The Watercolours; Queerama; and Marc Quinn: Drawn from Life
In July we launched a competition in association with The Hospital Club to unearth talented young critics. We were clear about what we were looking for: "We want to read reviews that make us think – provocative, entertaining writing that gets under the skin of the art it addresses, that dares to ask uncomfortable questions and offer new answers.
We're looking for a review we wish we'd written ourselves. Surprise us, shock us, enrage us."
Entrants, who had to be between 18 and 30, had a month to submit a review of 500 words. It was very pleasing to see young critics writing about all the art forms from gaming to opera. We weren't necessarily expecting the strongest category to be visual arts, but four visual arts reviews made it to the longlist of nine, and two are in the shortlist of four. Without further ado, meet the finalists and read extracts from each of their reviews.
The winner will be announced at the h.100 Club Awards on Tuesday, and on Wednesday we will publish the winning review in full.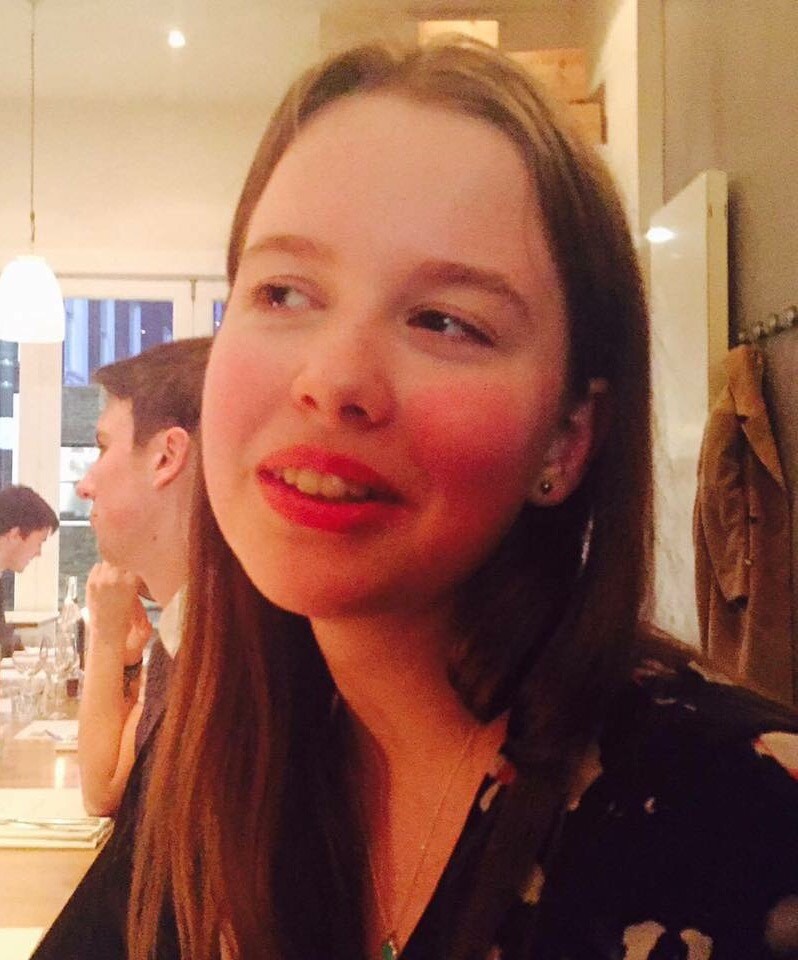 LAURA DE LISLE reviewed Angels in America at the National Theatre
"Andrew Garfield… stumps beautifully to the front of the stage to deliver his last speech direct to the audience – this too is soft, with an undercurrent of tongue-in-cheek, a riff about impartiality on the Israeli-Palestinian conflict. He talks about AIDS, and resilience, and his favourite time of day. The house lights come up, so he addresses a sea of plaid-shirted, bearded faces; men holding hands with men on a balmy June evening. These lines are what make Angels in America, whatever else it might be, a queer play – it's about being handed a death sentence for being yourself, and ripping it up to make rainbow confetti."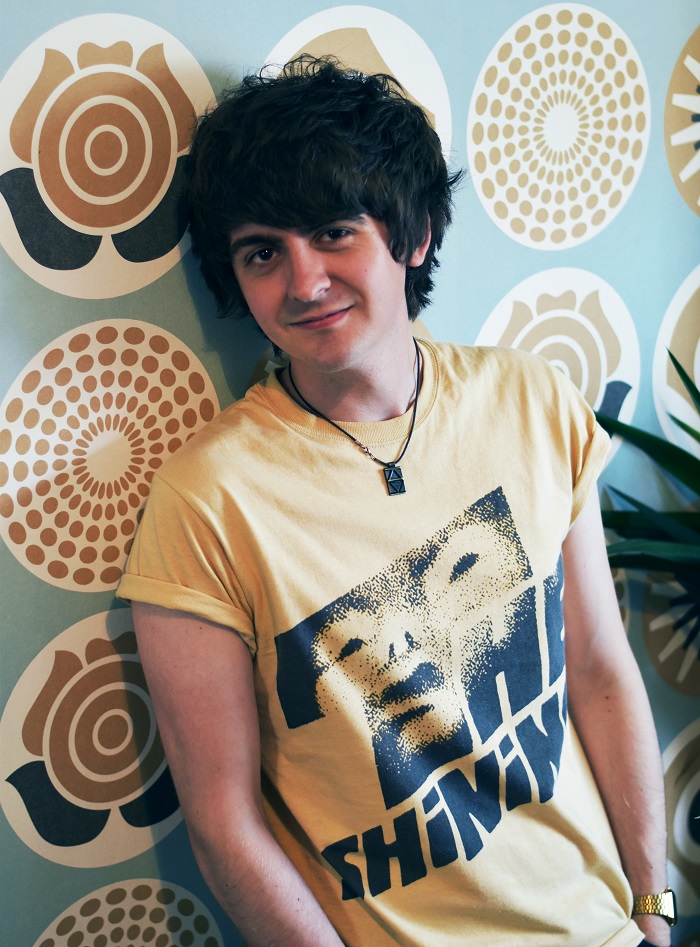 OWEN RICHARDS reviewed the BFI documentary Queerama
"Perhaps what is most striking is as the film reaches its climax in the '80s and '90s, the footage moves away from documentaries and dramas, and towards the news. Pride marches and protests fill the streets; a world away from the silhouettes. No longer were they hiding from the public – they were fighting for their place in it. Queerama won't be for everyone. Even in our 'liberated' society, 110 minutes of pumping music mixed with archive footage of bare cheeks and crossdressing isn't teatime viewing for the whole family. But it is by no means niche either. It's the story of gay life, as it was and as it is. Which is, as always, the story of love."
LUCY SCOVELL reviewed Sargent: The Watercolours at Dulwich Picture Gallery
"The low vantage point, from which Sargent often painted, has come to be known today as the 'gondola perspective'. By employing this perspective in his Venetian compositions, Sargent invites us to see what he sees. Collapsing the metaphorical fourth-wall with this perspective, the artist establishes an intimate bond between subject, painter and viewer… But Sargent didn't just paint Venetian canals. We see fountains, mountain streams, lakes and cascades in the exhibition as well. The bobbing rowing boat and lapping water in San Vigilio, 1913, evoke longed-for holidays where long summer days are spent languishing in hidden creeks and coves. The sense of urgency in his brushstrokes, the surprisingly vibrant palette, the sheen and the sensuality of his surfaces transform his landscapes into dreamscapes."
KATHERINE WATERS reviewed Marc Quinn: Drawn from Life at the Sir John Soane's Museum
"Alongside text explanations and studio photographs, the moulds are displayed in glass cases. They look like strange pinioned butterflies, irregular vivisections, anthropological exhibits confected of kitsch and gusto (the dental gum used is electroshock pink). Carved-open interiors reveal inverted breasts, nipples, elbows, shoulders, genitals, and mazes of linked hands burrowing out of sight into flossy whorls. Sharp gummy flakes define interstices between their two bodies, and hairs pulled out by the roots ripple along the insides of the moulds. Tiny impressions of pores and pimples stipple the surface, swirling in loose galaxies between wrinkles and junctions of flesh. One glass case holds a horizontal display of the two halves of Bastet's midriff and legs; her buttocks form full cups at the top of lean thighs, and the cast of her labia is coy, quaint – gently mischievous."
It was very pleasing to see young critics writing about all the art forms from gaming to opera
Share this article