Cassandra, Ludovic Ondiviela, Royal Ballet, Linbury Studio
Cassandra, Ludovic Ondiviela, Royal Ballet, Linbury Studio
A new ballet shines a spotlight on mental illness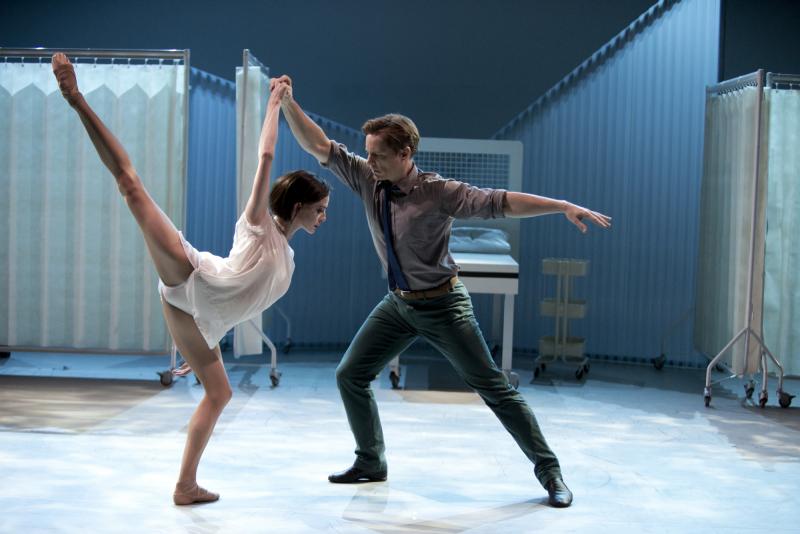 Olivia Cowley as Cassandra and Thomas Whitehead as the lover
Madness is a favourite trope of opera, less so of ballet. There's Giselle, but her insanity lasts only a few minutes. There's Kenneth MacMillan's delusional Anastasia, who believes she's the daughter of the last Tsar of Russia, but the advent of DNA testing destroyed the story's credibility.
In his Mayerling, Prince Rudolf's drug habit muddies the waters, likewise the brown ooze in Arthur Pita's adaptation of Kafka's
Metamorphosis.
It takes a brave choreographer to tackle mental illness head-on, not least when it's his first full-evening commission for the Royal Ballet.
And there's no denying that Ludovic Ondiviela (a dancer with the company for the past 13 years) has produced a polished, eminently watchable 70 minutes of dance-drama. Its through-composed score - by Ana Silvera, who also takes a performing role as a singer – is attractively varied, constantly engaging. Film sequences (by Kate Church) are deftly interlaced with the live action. A good deal of research, as well as thought and tact, has clearly gone into this treatment. Most strikingly, Ondiviela's fluent movement sits beautifully on the bodies of his cast, which features several of the more mature actor-dancers in the company (always a good sign): it was great to see Gary Avis (pictured below with Mara Galeazzi), for example, dancing at full stretch, and Mara Galeazzi, popping out of retirement to take a leading role. The coltish Olivia Cowley, who took over the title role halfway through the ballet's development from an injured Lauren Cuthbertson, is mesmerisingly good.
The title, Cassandra, refers to the prophetess of Greek myth who is doomed never to be believed, and driven mad by it (Jungian psychologists talk of a Cassandra Complex). Ondiviela brings the story down to earth. His protagonist works in a call centre – or maybe the stock exchange, it hardly matters – where she and her colleagues have a buzzy, productive time. Cassandra has a nice, caring boyfriend (Thomas Whitehead), and a comfortable home life with her brother and mum. All this information is conveyed with economy and style. The office sequences, in particular, with their gleaming white workstations and bright clothes (design: Becs Andrews) are highly enjoyable, the ensemble striking crisp poses and wrapping and unwrapping their limbs neatly around the furniture.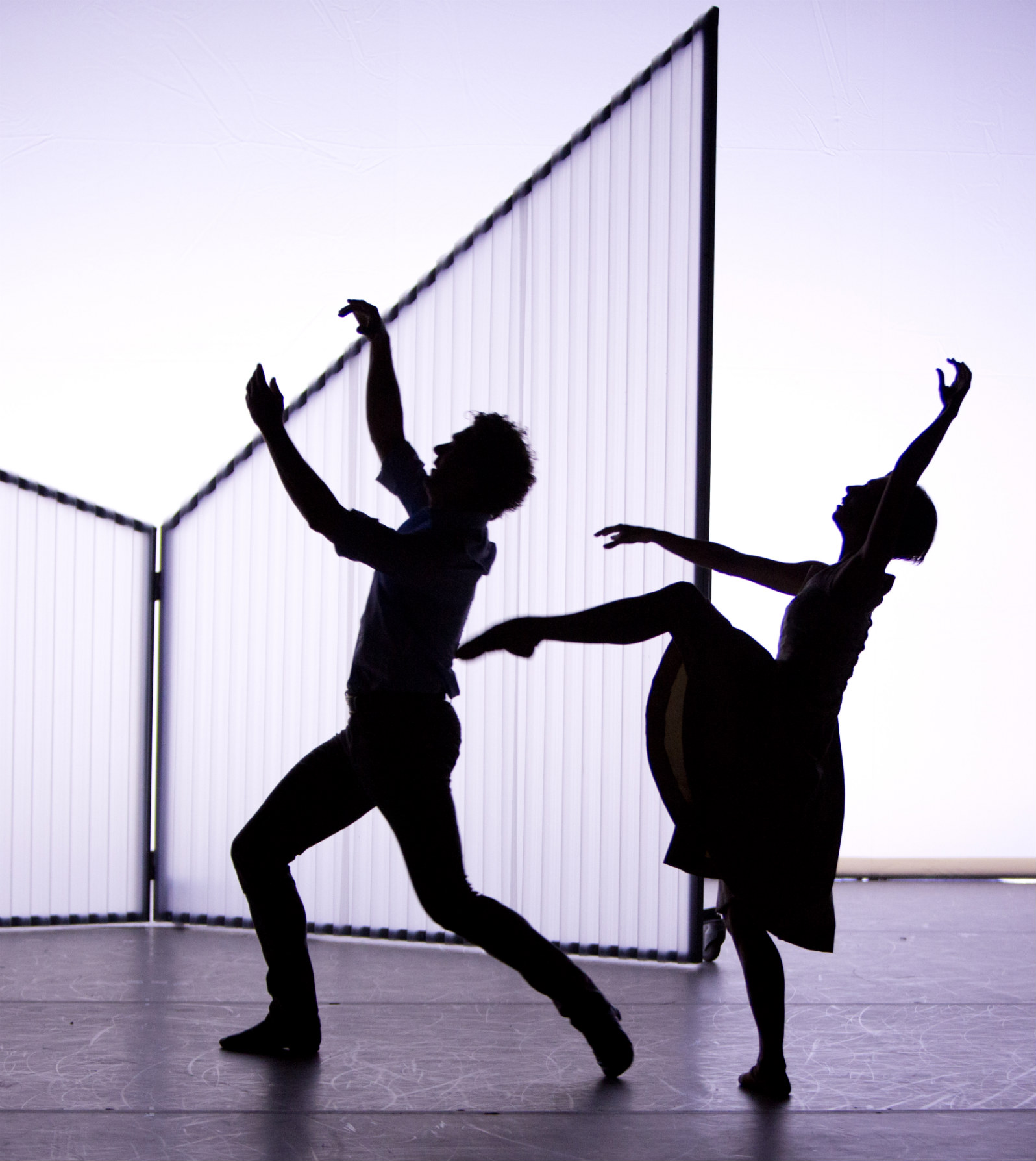 Ondiviela proves equally adept in creating pas de deux. Cowley's duets with Whitehead, in defiance of her very long limbs and his stockiness, are sweepingly lyrical. The choreographer even shows wit in a nod to the old vaudeville mirror routine (Cassandra Syndrome was formerly known as Mirror Syndrome) in a cheeky sequence for Yuhui Choe's Nurse as she plays hide-and-seek with her supposed reflection.
So far, so accomplished, on every front. But doubts crept in, for me, at the onset of Cassandra's insanity. Perhaps a second viewing would have shown Ondiviela dropping subtle clues from the start, but from where I was sitting her full-on psychosis appeared to spring from nowhere other than a small depression in the stock market. Clobbered by electronic crackle as she sips her morning coffee, Cassandra is suddenly a different creature, a victim of paranoid delusions, video images suggesting, among other things, that she imagines her brother's skin to be covered in crumble topping.
In interviews, Ondiviela has said he was determined to avoid "madness clichés", and he's certainly tried. It was a clever idea to deploy Silvera's honeyed soprano as the "inner voice" speaking directly to the troubled girl, as Silvera dementedly prowls the perimeter of the stage in a long dress like the first Mrs Reid. But Cowley's hollow-eyed psychiatric patient, for all her twitches, hyperactivity or medicated inertia, remains beautiful: Ondiviela, and perhaps Cowley too, can never quite bring themselves to make the movement ugly. Arthur Pita's insect-man in The Metamorphosis got much closer, in this respect.
Does ballet inherently glamorise a subject by dint of its very aesthetic? Probably. Yet Ondiviela does perhaps achieve something original in shining a light, in the final scenes, on the destructive effect of mental illness on the sufferer's family. While Cassandra seems serenely happy to commune with her inner voices, her lover, rejected, melts away, and her mother (Mara Galeazzi, angular, hunched, brought low) and brother (Paul Kay, a rubber ball of pain) are distraught in separate ways. They too are no longer able to communicate their pain. Perhaps, this piece seems to suggest, they are the real victims.
See Cassandra at the Royal Opera House tonight, Friday 31 October, and tomorrow, Saturday 1 November.
Does ballet glamorise a subject by dint of its very aesthetic? Probably
rating
Share this article